We'd like to temporarily pause our excitement over the release of The Witcher Season 2 with an announcement for The Witcher game fans: Secretlab, in collaboration with CD PROJEKT RED, have created the TITAN Evo 2022 The Witcher Edition chair, inspired by the legendary monster slayer Geralt of Rivia.
The chair is carefully crafted with elements and fabric that any School of the Wolf follower would love. If you need an additional incentive to own this chair, each purchase includes a special treat for fans, every purchase comes with one Secretlab chair card and one random GWENT card collectible, featuring Geralt, Triss, Yennefer or Ciri.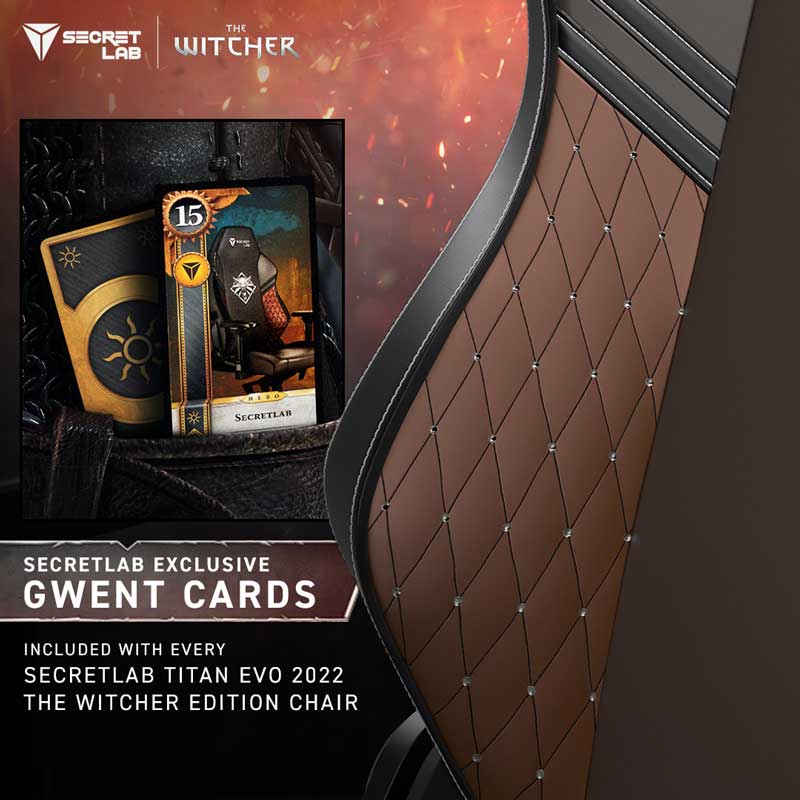 "We thoroughly enjoyed the creative process with Secretlab to explore various ideas for the world's first official The Witcher chair. It was important to us that every single design feature corresponded to an iconic part of Geralt's armor and weapons, and we know that fans will recognize and appreciate the different elements we've incorporated. It's truly a chair fit for the legendary witcher himself." - Przemysław Juszczyk, Lead Graphic Designer, CD PROJEKT RED
"Our designers wanted to bring the same magic and detail to the world's first official The Witcher seat, modeled after Geralt of Rivia himself. From the dual swords Geralt wields to the studded metal accents along the side wings, every aspect of the chair evokes a witcher's gear, reminiscent of the Continent's magic and monsters." - Vincent Sin, Head of Industrial Design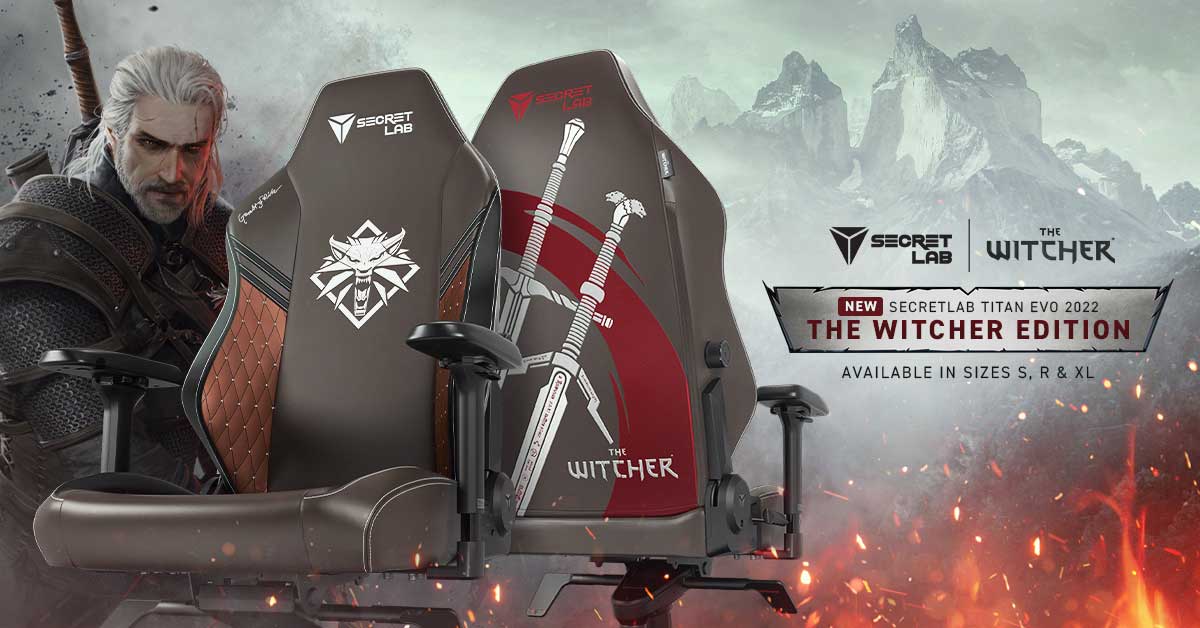 The chairs are available in Small, Regular, and XL, meaning that playing the game or binge watching the television series can do so in stylish comfort. Find out more details at Secretlab. What are your thoughts? Let us know in the comments below or in our forum!