11/12/2019 9:28 pm

It has been a tidal wave of new marketing material for Netflix's upcoming series The Witcher. No need to keep searching- we have them all wrapped up neatly in one article!
Not only did Netflix post new promotional images via twitter, thanks to FarFarAway.com, we have even more season one material via various episodes throughout the season.
BadTaste.it, who was able to tour The Witcher experience at Lucca Comics and Games, also took beautiful and detailed images of the costumes on display. They even got a pic of costume designer Tim Aslam standing proudly next to his creations. Visit their site for even more images!
Finally, Netflix released a video of showrunner Lauren Hissrich and executive producer Tomek Baginski break down the trailer:
December 20th is the official release date for the show, and marketing is full steam ahead from Netflix. What do you think? Let us know in the comments below or in our forums!
11/12/2019 9:53 am

Today Netflix has tweeted a few more pictures of Yennefer, and you'd think it was part of a magazine photoshoot! Actor Anya Chalotra, who plays the stylish sorceress, is seen in three different shots, which three different styles of costumes.
In one of the images, we also get a glimpse of Isobel Laidler, who plays Queen Kalis of Lyria, and her child. The Queen was also featured in the official trailer and previously released images.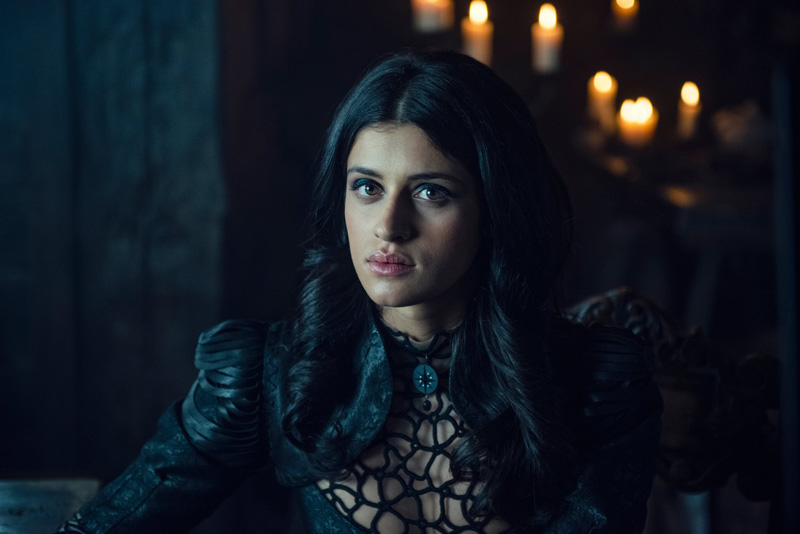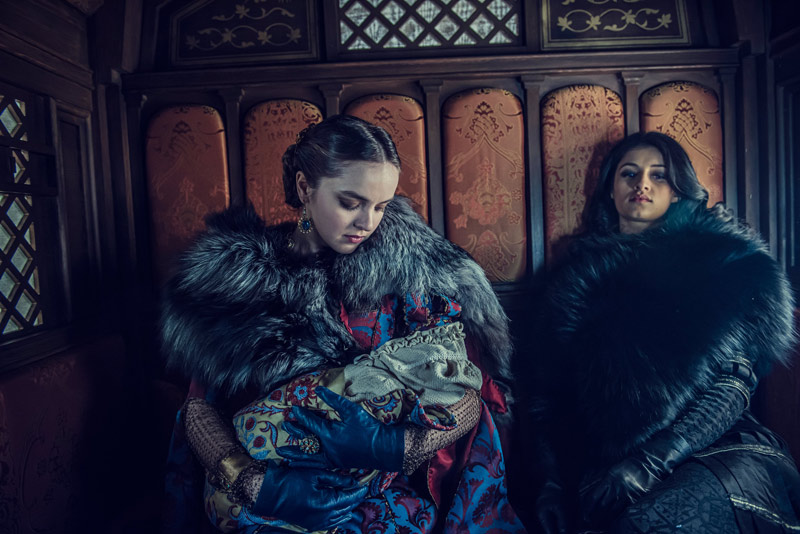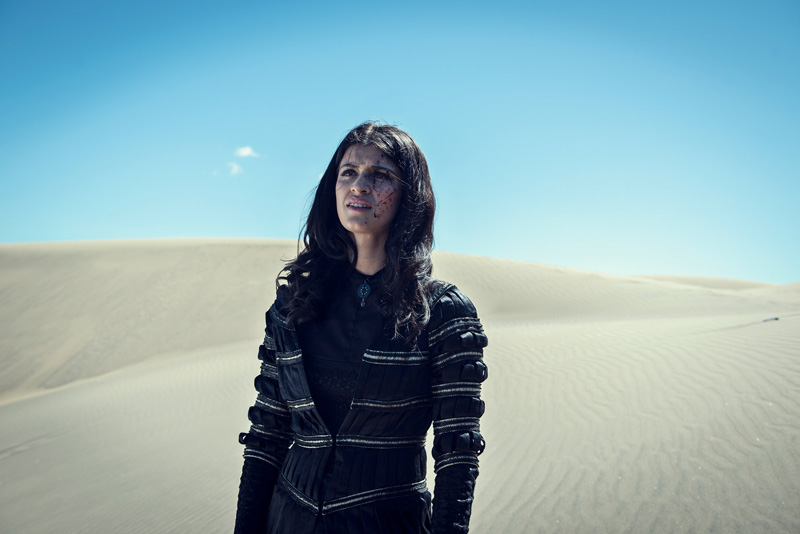 It looks like the hype train for The Witcher is full steam ahead, which means that waiting till December 20th won't be as painful for fans! What do you think? Let us know in the comments below or in our forum!
11/10/2019 10:32 pm

Today is another surprising day for Witcher fans, as showrunner Lauren Hissrich took to reddit a second time to show a couple more photos from her collection. In a post entitled, "Roach not included," Hissrich posted two beautiful images of silhouetted horses.
There is little I love more than horses in silhouette.
To be honest, there's a lot I love more than horses. Like... my family. Guacamole. Polish vodka. Historical fiction novels. Spiky heels. But when it comes to photo ops, silhouette horses are pretty damn inspiring. Especially our Witcher ones.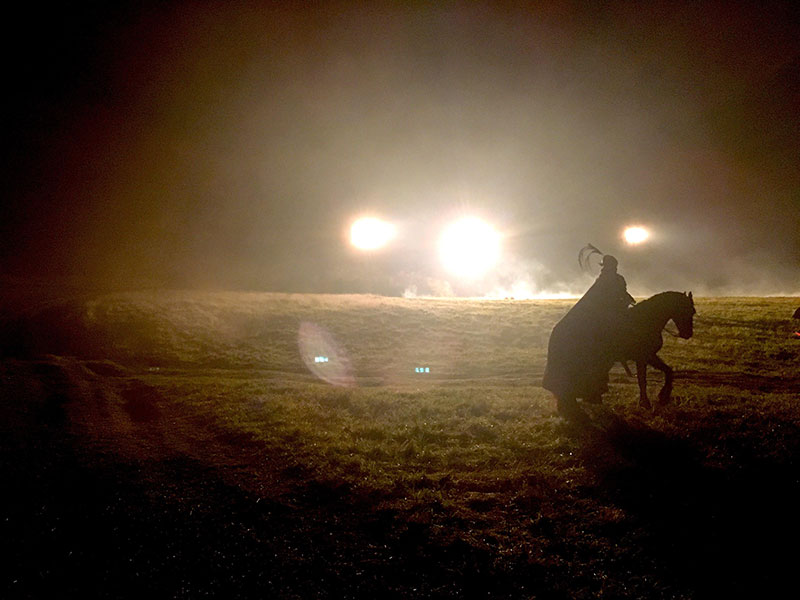 "Our favorite bird-helmeted hero." -Lauren Hissrich, Reddit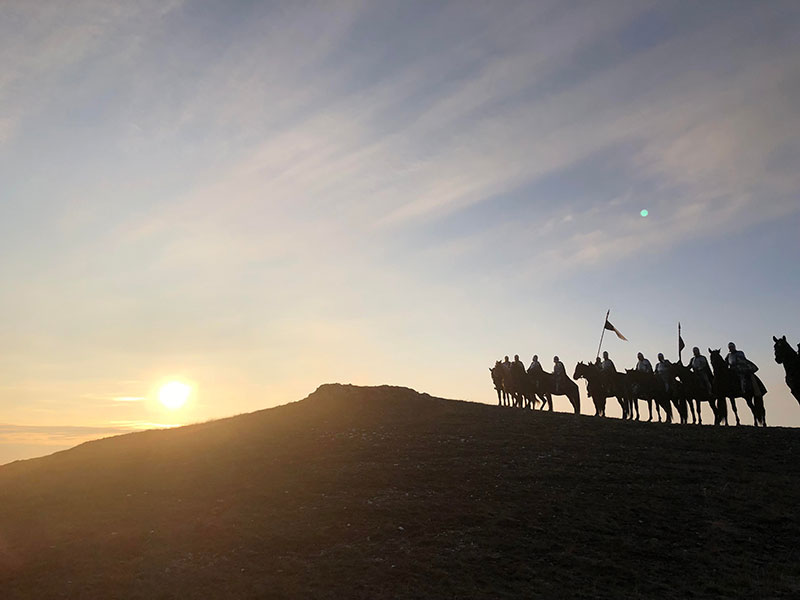 "Sunrise at Marnadal." -Lauren Hissrich, Reddit
While she didn't answer any questions this time, we love that she reaches out to fans to keep the hype going. The Witcher releases on Dec. 20th, and we couldn't be anymore excited! What do you think? Let us know in the comments below or in our forum!
11/6/2019 6:48 pm
Today was a good day for Netflix's The Witcher. If you haven't been paying attention to the swelling articles flowing about, there is a LOT of buzz regarding the new show. Lauren Hissrich (Executive Producer aka Showrunner) even said she's got ideas for up to seven seasons! Speaking of Lauren, the showrunner herself took to a popular Reddit community today to share two brand new photos from the show! When being asked about how she was able to share the new photos, the Executive Producer stated:
One of the perks of being the showrunner, I've learned, is that no one ever tells me I can't take pictures! So I have seven months of gorgeousness to share, and I want to do it [on this reddit thread]. Don't worry, I won't spoil anything. All photos will be of people or places you've already seen in the teaser or trailer.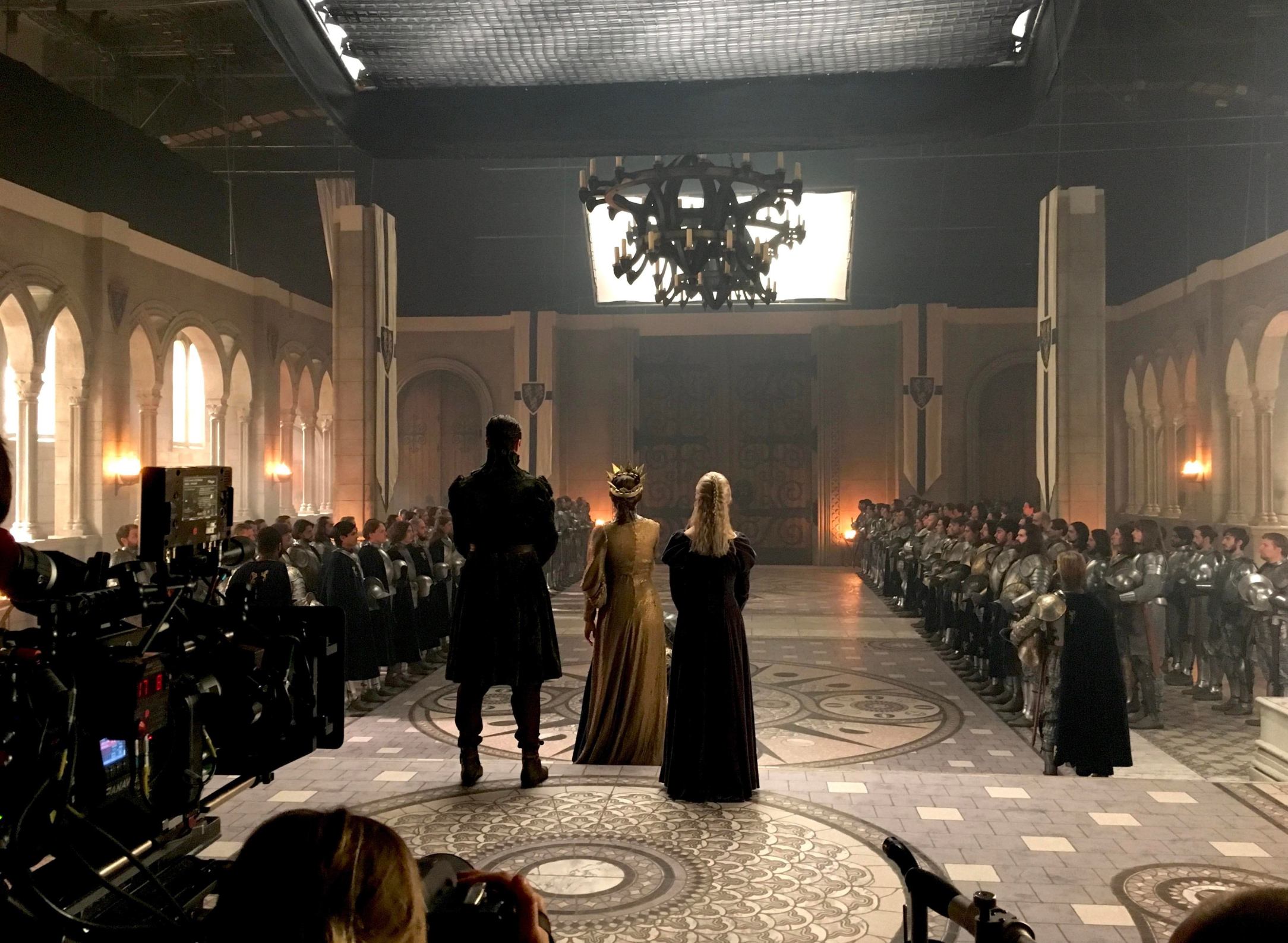 Hissrich noted that this was the largest set they had ever build [above photo of Cintra's Great Hall]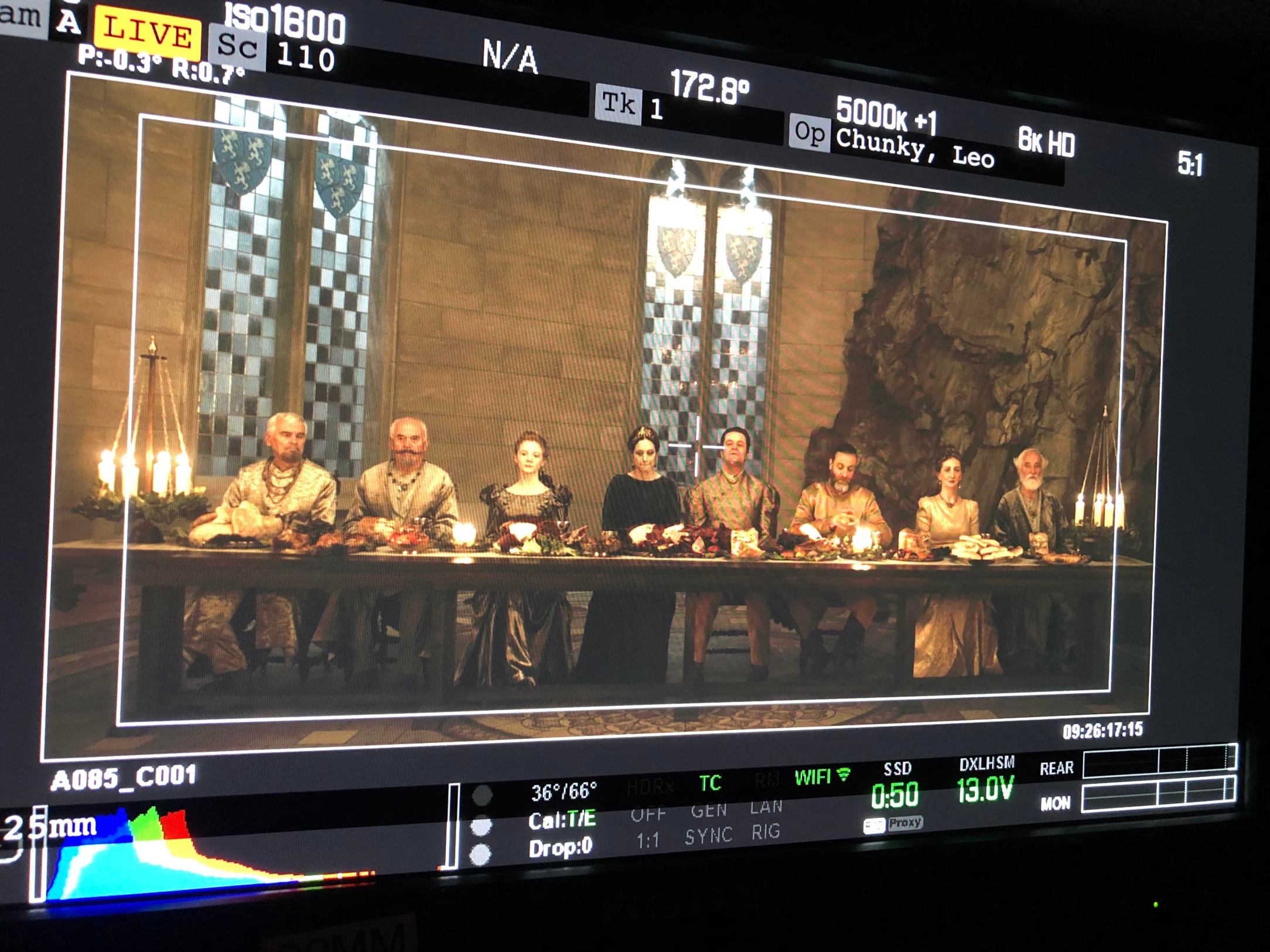 Hissrich said regarding the royal family filming in the photo above:
Fun fact: those extras were eventually broomed out of the shot, so our royal family could have the spotlight to themselves.
Lauren coming to a reddit of her own accord is pretty amazing! With the debut less than two months away, it shows A; how hungry we all are for this amazing new show, but also B; how excited Lauren is to share it with us! Speaking of new photos though, the magazine SFX (available on shelves as we type) did an article on Netflix's "The Witcher" as well! The magazine a few photos to share. We can't show them all here but here's a taste: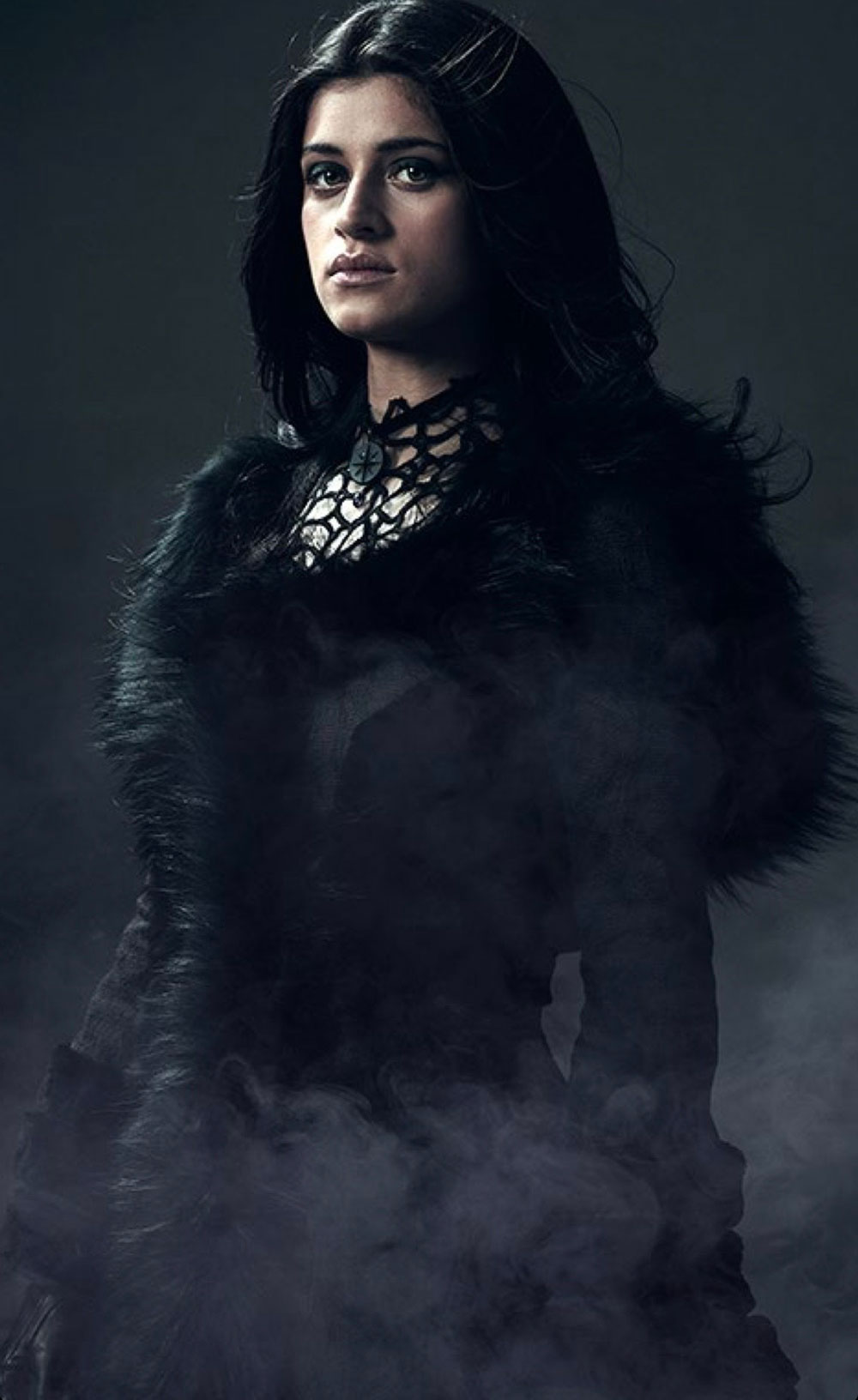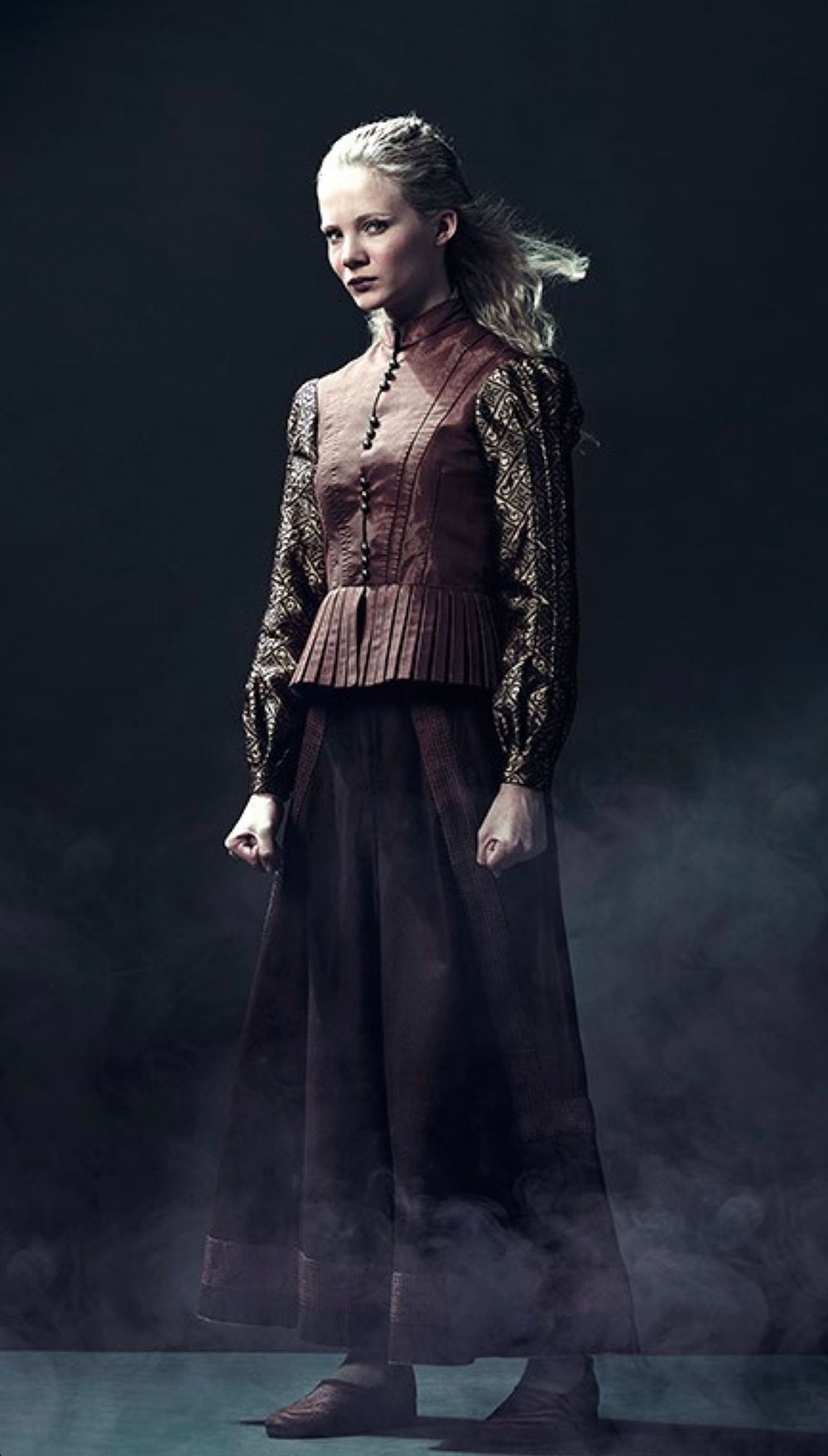 Let us know what you think of the new images in the comments below and in our forum! Are you following us on Twitter? Cast a spell and get on it for all the latest on the show!
11/3/2019 4:13 pm

The release of Netflix's The Witcher is December 20th, and revealed by the official trailer revealed earlier this week. Not only did we get a glimpse of the show, but more importantly, we got to see Geralt lounging pensively in a tub.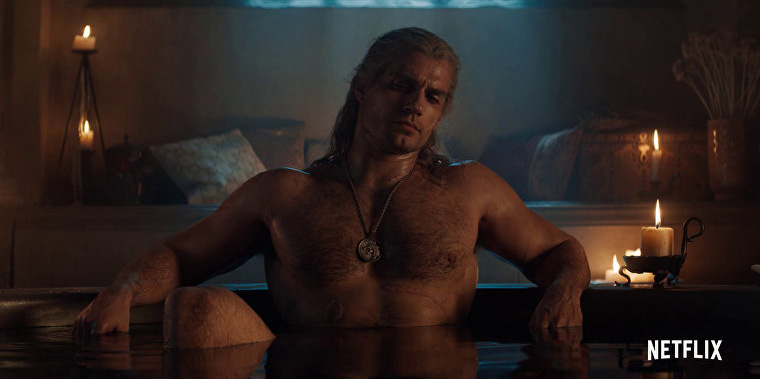 Netflix has not confirmed a second season, but in a recent interview with SFX Magazine, as reported by PCGamesN, showrunner Lauren Hissrich has discussed the idea of more seasons:
"I've [mapped out stories] for seven seasons," Hissrich confirms to SFX. "Right now it's just about, 'how do you set up stories that really capture audiences for years at a time?'"
Speaking of episodes, the Writer's Guild of America West has listed six episode titles for the eight episode season. However, the accuracy and the order of the titles remains unconfirmed.
Before A Fall - Written by: Mike Ostrowski
Betrayer Moon - Written by: Beau DeMayo
Four Marks - Written by: Jenny Klein
Much More - Written by: Lauren Schmidt Hissrich
Of Banquets, Bastards and Burials - Written by: Declan de Barra
Rare Species - Written by: Haily Hall
In addition to the supposed episode titles, certain writers' employment history credits them for being on The Witcher from 2020-2021. Netflix has not confirmed the possibility of a second season, and the WGA site disclaimer states, "Some of the data is self-reported by writers and not independently verified by WGAW. Users of the database accept the data as is, with no warranty of its accuracy stated or implied."
Although nothing is confirmed as of yet, if Hissrich is on board, we are certainly along for the ride with our trusty lute! What do you think? Is there a high possibility for more seasons? Let us know in the comments below or in our forum!