10/20/2019 2:37 pm

While fans eagerly anticipate the release of The Witcher, which has yet to reveal an official date, new interviews with the casts have been released. Spanish news site Hobby Consolas recently published interview with actor Henry Cavill, and another with Anya Chalotra and Freya Allan.
Note: The original articles are originally in Spanish, and translated using Google translate. There might be some slight differences that may have occurred.
It is no surprise that Henry Cavill has been passionate about the role, even going so far as to constantly call showrunner Lauren Hissrich daily about auditioning. He has played the video games and has read all the books, and elaborates, "I don't consider it a job, for me it is more like an extraordinary opportunity to live my childhood and adult life fantasies. That's why it's one of those things that I enjoy and I don't find it difficult to get into the character. "
What excites you about Geralt as Henry Cavill? How do you connect with a character personally?
Connect with the character personally? I think there is a bit of the person who wants to be in me too. It's what I want to be, I want to be that person. I also have similar doubts to those that Geralt has about the world. And I find freshness in Geralt's approach ... It's a difficult question to answer ... and very personal. I think this part of me probably resonates with him. Because there is definitely a balance of his personality that messes up mine.
The show is, on the one hand, entertainment and, on the other hand, there are many political elements in it. How would you describe the program to a person who is not familiar with the book? Or the adaptation to the video game?
Very good question. I would say it is difficult to describe it in a highly political world. You have the opportunity to follow a character who is refreshingly apolitical. And also at the same time controversial and politically correct according to his views, this is how he would describe it.
When we see you, we also think of great heroes, what is it like to play Geralt compared to Superman?
They are very different characters, but both are heroes. I think Geralt has an opportunity to add some more fun, the nature of being an ancient hero, apolitical, controversial in his views and non-conformist. So it can be much more fun. But, even so, both are heroes, I think Geralt is Superman at heart, but it's something else outside. Therefore, it provides another layer for the public to break and for other characters to reach it.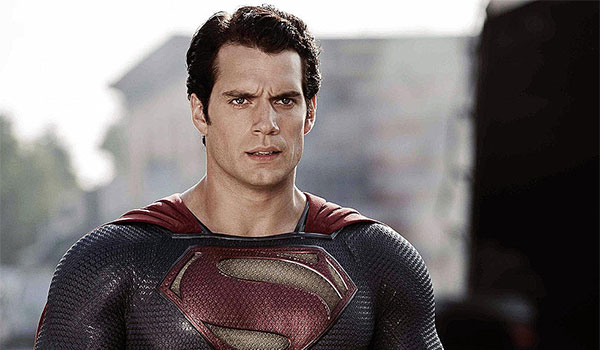 How important are female characters to Geralt and how do you describe them in your work on the character?
I think, for Geralt, nobody is important. Or that is what he likes to think anyway. Unconsciously or subconsciously, everyone becomes important to him, has an extraordinary and conscious connection with his mother, which is a lost relationship, but somehow they are incredibly strong and deeply rooted in his psyche.
In a separate interview with Anya Chalotra and Freya Allan, the actors also delve into their roles. Although both have not read the much of the books, or played the video games based on the novels, they explain their process to bring their characters to life.
How was playing the role of Yennefer and what was your main source of inspiration?
(Anya Chalotra) To play a sorceress you have to have a great imagination (we wink): I use my imagination and that is taken from the books and is a challenge for any actress.
I guess the book was my main source of inspiration and obviously I started playing the games and everything else because I took it out of our script that is like our Bible for this production.
And in the case of Ciri?
(Freya Allan) It was not difficult for me to connect with Ciri because it seemed to have a natural connection with the paper, I read one of the books and for me the main thing is the script to build the character.
Do you feel great pressure since the story has a legion of fans?
(Freya Allan) There's a bit of pressure, yes, but I try to do my best with Ciri in The Witcher and I'm quite satisfied with the daily work, I think it's good enough.
(Anya Chalotra) I don't think about how many people will see it, I focus on the moment and what it will do now and carry it out, naturally you feel some pressure because it matters to you and it is a really big project and never I had been involved in something like that before but all that helps on this trip so ...
What can you tell us about your characters' relationship with Geralt of Rivia and your contact with Henry Cavill?
(Freya Allan) I think Geralt could not be who he is without the female characters in the series The Witcher, they are very important, it is very important to have them for the story and for what has been created.
(Anya Chalotra) The first time I met him ... he is super humble and pleasant, very understanding and gives his support to others and to production, he gives himself and is passionate, it is a delight to work with him.
(Freya Allan) He is passionate about the project, is adorable and committed, focused on doing his best, you will love it."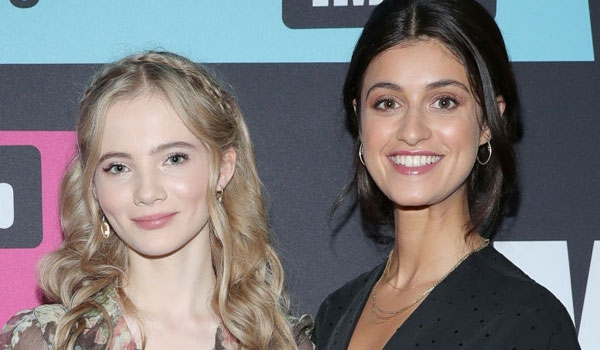 You can read the full interviews with Hobby Consolas here and here. What do you think about the interviews? Let us know in the comments below or in our forum!
10/8/2019 9:28 am

It's been some time since San Diego Comic Con. Fans might remember that we were there in person and had the incredible opportunity to speak with Lauren Hissrich, Anya Chalotra and Freya Allan. Beyond that, one of the more striking things to come from SDCC was the teaser trailer, which let us all finally see what the show would look like. This teaser, however, isn't the official trailer for the show and fans have been anxiously awaiting that ever since.
Today, via Lucca Comics and Games, it was announced that the official trailer will debut at the convention on October 31st! In addition to this, Andrzej Sapkowski, Lauren Hissrich and leads Anya Chalotra and Freya Allan will also be in attendance and will be on the Witcher panel! Your Holloween just got a bit better!
...the new Netflix series inspired by the saga of Geralt of Rivia by Andrzej Sapkowski , which will see in the role of the protagonist Henry Cavill: in Lucca the trailer of the series will be presented in world preview , and panels and meetings will be organized with the creator of the series Lauren Schmidt Hissrich and the 2 young protagonists Anya Chalotra and Freya Allan."
If all that wasn't Witcher enough for you, Smartworld.it has a few more suprprises for fans at the convention. On November 1st, there will be a second panel with executive producer Tomek Baginski, costume designer Tim Aslam, and production designer Andrew Laws. They will be speaking out the creation of the series, and other interesting tidbits from their experiences. Oh, that's not all- the entire city of Lucca will be transformed into "The Continent" which will show fans the world of The Witcher. Fans will literally be emersed in The Witcher World!
So, who's going to Italy? We sure hope we can go! Let us know your thoughts in the comments below and in the forum!
9/30/2019 12:55 pm

There is an interesting new rumor developing about Netflix's upcoming series, The Witcher. According to NSFW site, Recapped, there is a possible animated side project related to the world of The Witcher:
They were casting for an animated series set in the world of The Witcher and featuring some side characters a while back" Recapped wrote, "The plan was to make this available on Netflix sometime between season 1 and 2. No idea whether or not this is still happening.
Although this still remains a rumor, the site has been accurate in previous posts- including the casting of Henry Cavill as Geralt, and Anya Chalotra as Yennefer.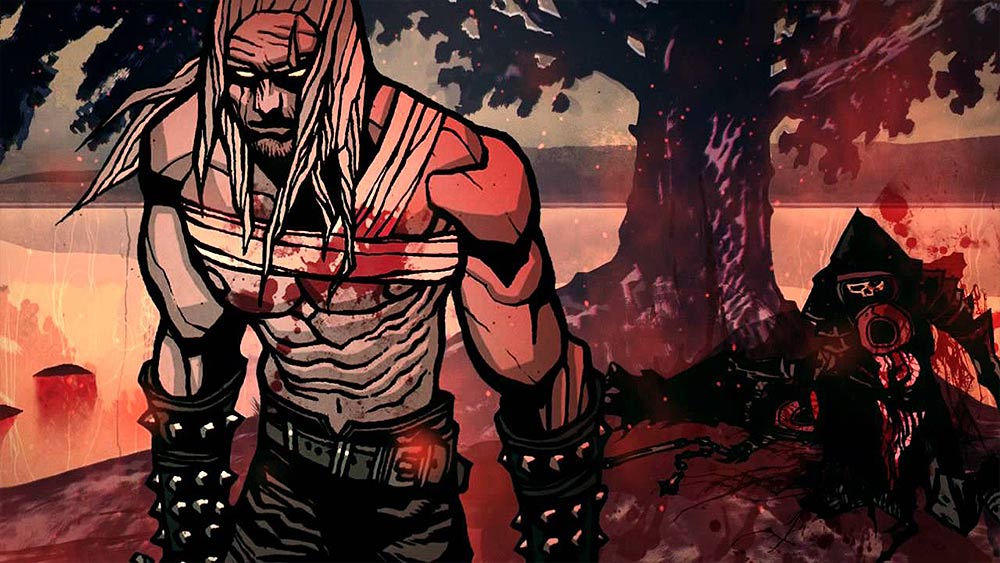 Credit: The Witcher 2, CD Projekt Red
Along with this rumor, Redanian Intelligence has also uncovered the CV of a German actress, Helena Klaus. In her voice over experience, she lists Netflix's The Witcher, but does not list the role or if this is indeed for an animated series.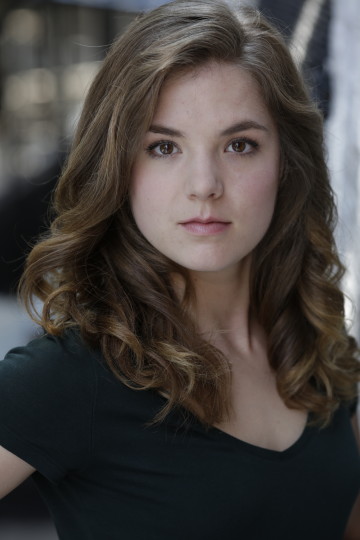 TheWitcher.tv has reached out to Netflix PR, but have received no response just yet. Fans can only speculate at this time if there will be an animated tie-in, and if Klaus has any ties to that particular project.
What do you think? Let us know in the comments below or in our forum!
9/24/2019 1:55 pm

Today we have a great new shot of Henry Cavill as Geralt of Rivia! Around the time of San Diego Comic Con, Netflix released a batch of images that gave us our first official look at the actors as their characters. If you're like us, then you've gone over the images, as well as the trailer, seeking all the detail you can! Today, this new image is giving us another look at Geralt which allows us more to inspect! His armor is quite dark but there is a lot of detail in the suit. What stands out to us the most is the sword in this image. The blade looks amazing, sharp and hilted well. Of course, we want to hear your opinions: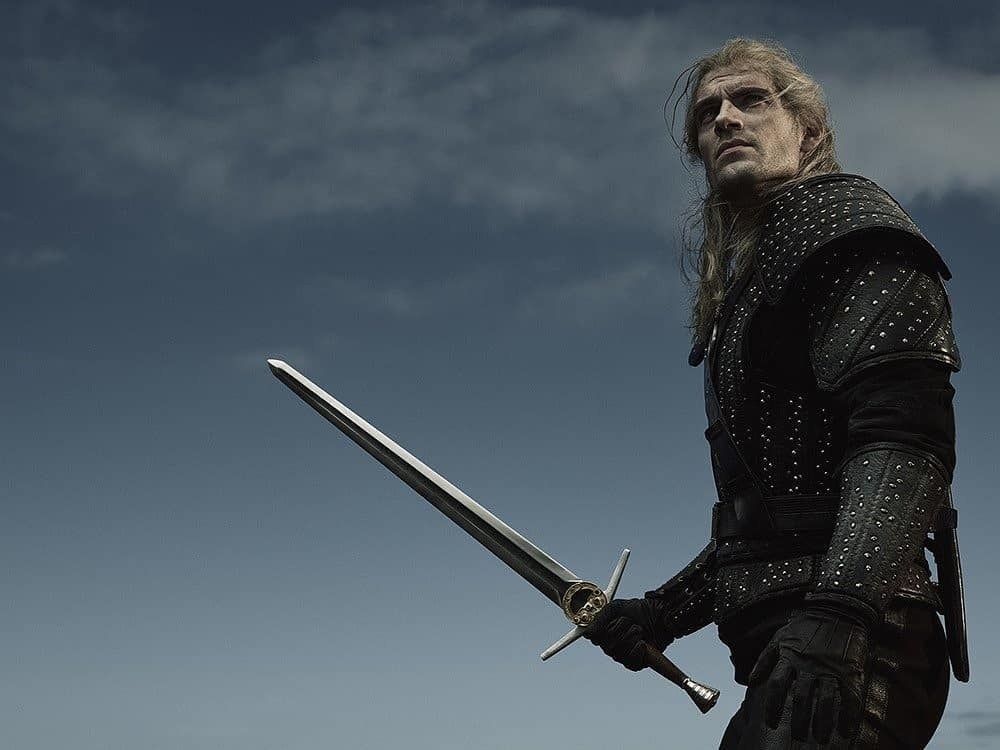 Image found via Redanian Intellegence.
Let us know what you thinkin the comments below and in the forum!
9/15/2019 6:45 pm

The elves in The Witcher lore have a long, rich history that began thousands of years before the start of the show. Elves are long lived, beautiful, and capable of harnessing the Chaos of the world. In this article, we go through the rise and decline of the elves in the Continent.
The elves are part of the Elder Races, which also include gnomes and dwarves. Unlike the latter, elves have only been around for a few thousand years, and only entered the Continent via The Conjunction of Spheres (a multi-universe event that we will discuss in another article).
Unfortunately, their culture and population degraded rapidly once humans entered the Continent- a few centuries before the start of the story. Humans learned to harness the energy of the world through the elves, and things went downhill from there.
Between constant conflicts with the human race, and their inability to reproduce as quickly as humans, their culture and place in the world is in shambles.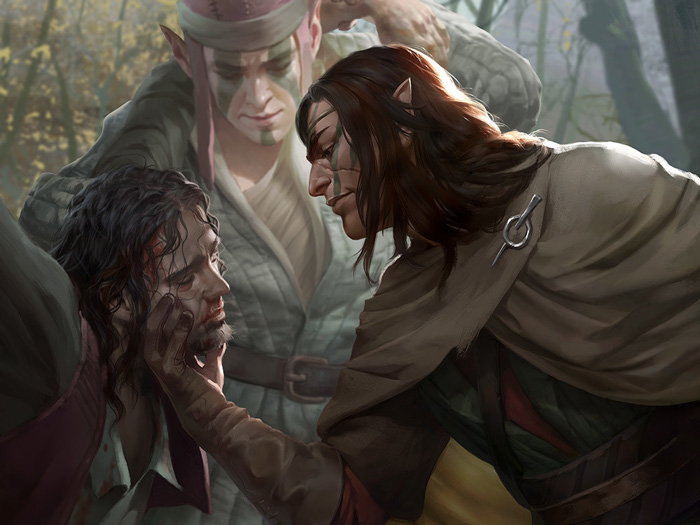 Credit: Isengrim by Grafit Studio
Even in our own history, we see the constant rise and decline of civilizations. Where one culture is destroyed, another is built upon the rubble of the last. Like in our own world, the elves had to quickly make a choice: assimilation, co-existence, or segregation.
"That's true, human. But you have changed this world. At first, you used force to change it. You treated it as you treat anything that falls into your hands. Now it looks as if the world has started to fit in with you. It's given way to you. It's given in." Andrzej Sapkowski, The Edge of the World
Neither were easy choices, and that is made apparent in the books. Some chose to integrate with humans, trying to maintain their language and traditions amid racial tensions. There are those that have fought hard to regain land that was once theirs - a place called Dol Blathanna, or "The Valley of the Flowers."
How much of Dol Blathanna or the history of the elves will be in this season, remains undetermined. You can also read our previous articles, one about witchers and another about magic and mages.
That's it for this entry, but we'd love your feedback! Did this help? What do you want to learn more of? Let us know in the comments below or in our forums!