There are many factors to signify the true mark of a popular piece of media. These things include audience and critical reception, the size of a fandom, fan-works, so on and so forth. But as fans, we know there's one thing that truly means your favorite media has reached the mainstream: a Funko pop collection!
Funko recently released a set of Witcher pop figures, including fan favorite characters Geralt, Yennefer, and Jaskier. Some characters have two different versions of pops, including a Books a Million exclusive Yennefer pop, a Hot Topic exclusive Jaskier, and a Chase exclusive Geralt. There's also an adorable Geralt atop his horse pop figure that will only be available at Walmart. The pop figures look epic, and we especially love all the little detail put into making each of these characters shine.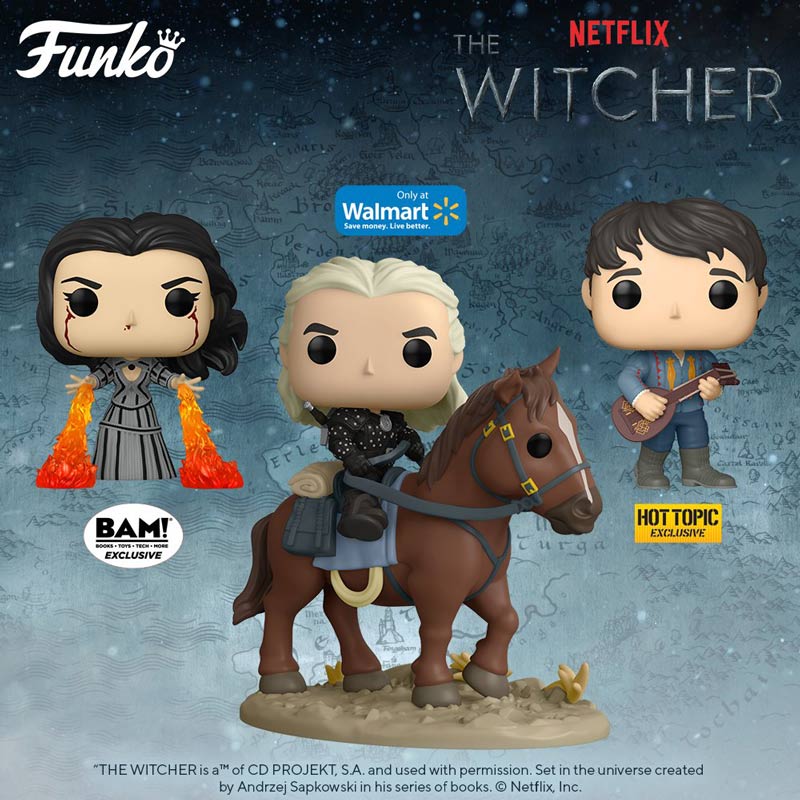 While there's no official release yet date aside from a 'coming soon', you can preorder some of these Funko Pops via Chalice Collectibles. The remainder of the pops will be exclusive to the stores they belong to (Walmart, Hot Topic, etc.). We are absolutely in love with this amazing designs and can't wait to add these pops to our collection!