While fans eagerly anticipate the release of The Witcher, which has yet to reveal an official date, new interviews with the casts have been released. Spanish news site Hobby Consolas recently published interview with actor Henry Cavill, and another with Anya Chalotra and Freya Allan.
Note: The original articles are originally in Spanish, and translated using Google translate. There might be some slight differences that may have occurred.
It is no surprise that Henry Cavill has been passionate about the role, even going so far as to constantly call showrunner Lauren Hissrich daily about auditioning. He has played the video games and has read all the books, and elaborates, "I don't consider it a job, for me it is more like an extraordinary opportunity to live my childhood and adult life fantasies. That's why it's one of those things that I enjoy and I don't find it difficult to get into the character. "
What excites you about Geralt as Henry Cavill? How do you connect with a character personally?
Connect with the character personally? I think there is a bit of the person who wants to be in me too. It's what I want to be, I want to be that person. I also have similar doubts to those that Geralt has about the world. And I find freshness in Geralt's approach ... It's a difficult question to answer ... and very personal. I think this part of me probably resonates with him. Because there is definitely a balance of his personality that messes up mine.
The show is, on the one hand, entertainment and, on the other hand, there are many political elements in it. How would you describe the program to a person who is not familiar with the book? Or the adaptation to the video game?
Very good question. I would say it is difficult to describe it in a highly political world. You have the opportunity to follow a character who is refreshingly apolitical. And also at the same time controversial and politically correct according to his views, this is how he would describe it.
When we see you, we also think of great heroes, what is it like to play Geralt compared to Superman?
They are very different characters, but both are heroes. I think Geralt has an opportunity to add some more fun, the nature of being an ancient hero, apolitical, controversial in his views and non-conformist. So it can be much more fun. But, even so, both are heroes, I think Geralt is Superman at heart, but it's something else outside. Therefore, it provides another layer for the public to break and for other characters to reach it.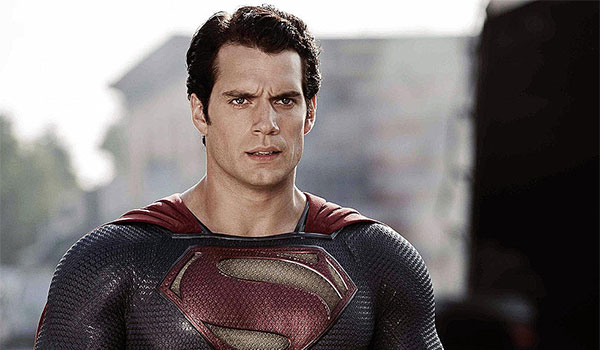 How important are female characters to Geralt and how do you describe them in your work on the character?
I think, for Geralt, nobody is important. Or that is what he likes to think anyway. Unconsciously or subconsciously, everyone becomes important to him, has an extraordinary and conscious connection with his mother, which is a lost relationship, but somehow they are incredibly strong and deeply rooted in his psyche.
In a separate interview with Anya Chalotra and Freya Allan, the actors also delve into their roles. Although both have not read the much of the books, or played the video games based on the novels, they explain their process to bring their characters to life.
How was playing the role of Yennefer and what was your main source of inspiration?
(Anya Chalotra) To play a sorceress you have to have a great imagination (we wink): I use my imagination and that is taken from the books and is a challenge for any actress.
I guess the book was my main source of inspiration and obviously I started playing the games and everything else because I took it out of our script that is like our Bible for this production.
And in the case of Ciri?
(Freya Allan) It was not difficult for me to connect with Ciri because it seemed to have a natural connection with the paper, I read one of the books and for me the main thing is the script to build the character.
Do you feel great pressure since the story has a legion of fans?
(Freya Allan) There's a bit of pressure, yes, but I try to do my best with Ciri in The Witcher and I'm quite satisfied with the daily work, I think it's good enough.
(Anya Chalotra) I don't think about how many people will see it, I focus on the moment and what it will do now and carry it out, naturally you feel some pressure because it matters to you and it is a really big project and never I had been involved in something like that before but all that helps on this trip so ...
What can you tell us about your characters' relationship with Geralt of Rivia and your contact with Henry Cavill?
(Freya Allan) I think Geralt could not be who he is without the female characters in the series The Witcher, they are very important, it is very important to have them for the story and for what has been created.
(Anya Chalotra) The first time I met him ... he is super humble and pleasant, very understanding and gives his support to others and to production, he gives himself and is passionate, it is a delight to work with him.
(Freya Allan) He is passionate about the project, is adorable and committed, focused on doing his best, you will love it."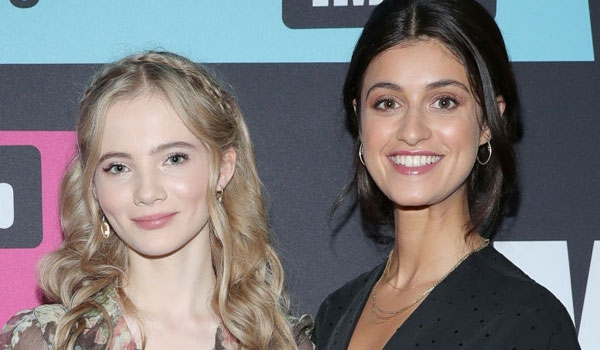 You can read the full interviews with Hobby Consolas here and here. What do you think about the interviews? Let us know in the comments below or in our forum!