TheWitcher.tv had the honor of interviewing Freya Allan at the round table interviews yesterday. It was a pleasure to talk to such a talented young actor and we can hardly wait to see her on screen. Below are a few highlights from that interview (answers have been edited for clarity and brevity).
What was your favorite part about your character?
First of all, I love the way she's been written. She's definitely a brave character, but it's shown realistically. At this stage in her life, you know, often people think of character as brave, that definitely there has to be a lack of emotion. But actually, it's what shows she's so courageous and emphasizes the fact that she is grieving and going through horrific situations. And yet, she's still continuing and she doesn't collapse under it all.
How difficult is it to convey that kind of trauma within your character?
The most challenging part of filming was the beginning for me. I mean, it was obviously all a challenge because you want to make it perfect. There was some really challenging scenes at the beginning, an emotional requirement. I had to just kind of completely put myself in her shoes and feel how she would feel.
The director Alik guiding me through episode one and two was just fantastic. Also, the incredible actors I got to work with and absorb and learn from enabled me and helped me give the best performance I could, because I have such brilliant people to act off of.
What did you enjoy the most about portraying her?
So many things. I think she's a really brilliant character for girls to see. Because she values her opinion and the utilization of voice. And I think she has a lot of people who are telling her what she shouldn't do with her future which would be confusing at that age. But ultimately, she takes her future in her own hands and she decides what she's going to do with it. That's something that a lot of young people can learn, that the future is yours.
What would you say is at the heart of The Witcher story itself?
I'd say family for all the characters. You know, whether it's the families they were born into, all the families they are destined to be with. All the characters have experiences or things that translate through their character that are linked with family. The loss of it, the searching for it. Those are all a crucial theme at the heart of the show.
Are there any memorable moments, funny moments?
There was this one day which was just hilarious because we spent the whole day along this long table. It had this revolting-smelling meat and we just had to sit there for hours. And you could tell we were all just going like a little bit loopy.
What was your favorite location to film?
It was just one day where it was in Hungary. It was just this beautiful backdrop. We were on this kind of hill and it was just incredible. I really felt like I was in a fantasy world. And there was snow on the ground. Then there was a sunrise because we got there so late. It was just beautiful. That was my favorite location.
What was your experience working with Henry?
Henry is incredibly supportive, incredibly passionate about the show. He works really, really, really hard. And he has so much experience and advice to offer and he's very relaxed.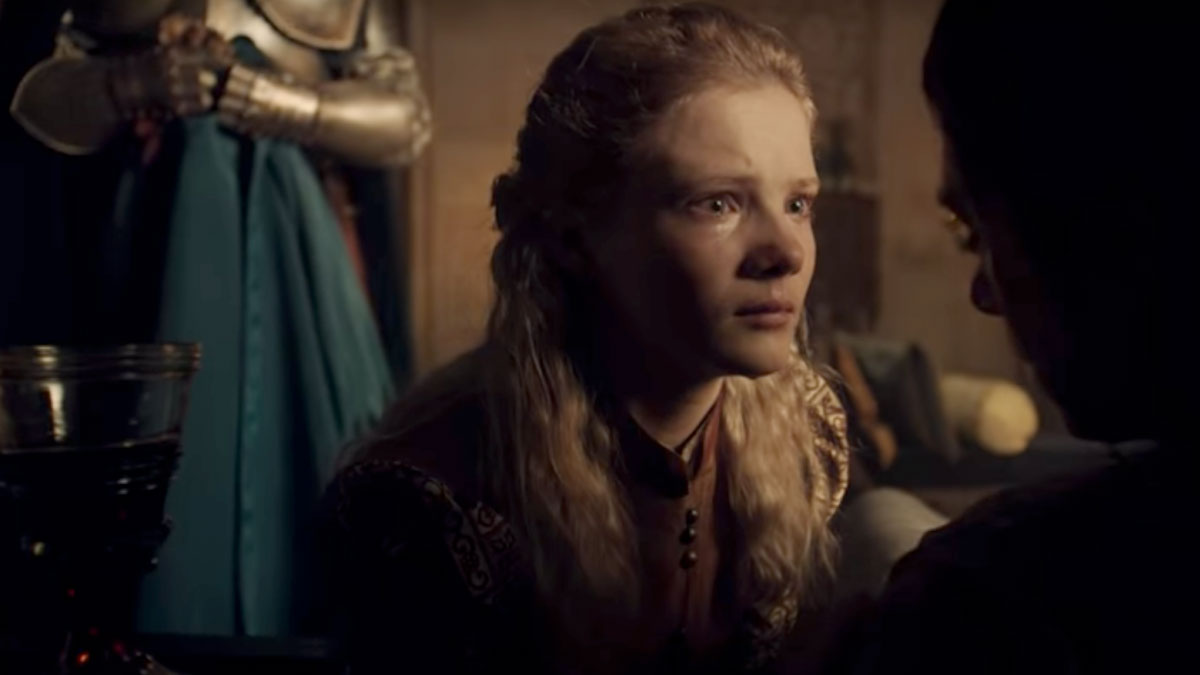 Let us know what you think in the comments below, or in our forums!