Rumor has it that Netflix is pleased with how "The Witcher" is progressing, and is willing to greenlight more seasons in the future. This insider info comes from a tweet by KC Walsh, Editor in Chief of Geeks WorldWide.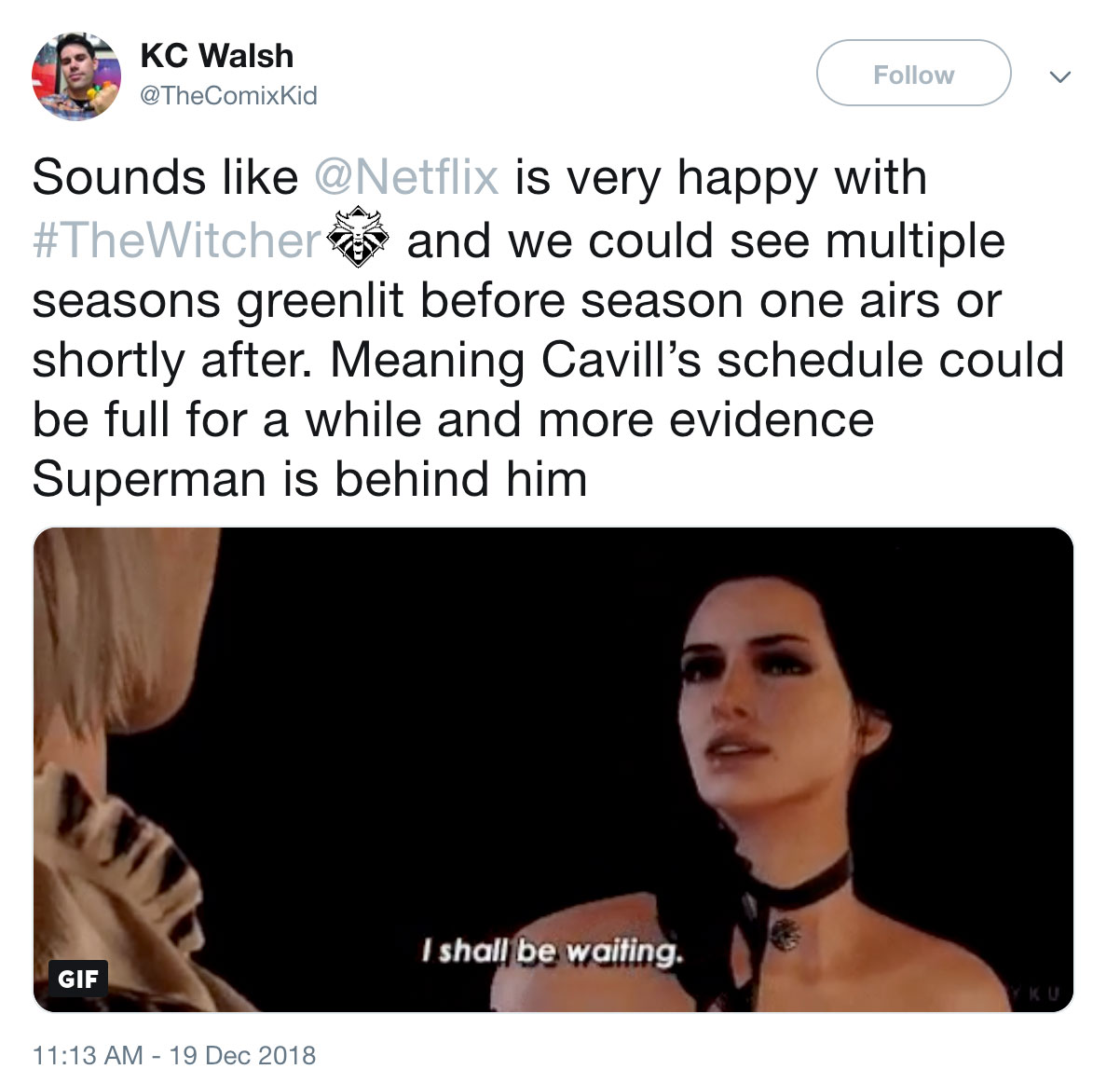 Filming has currently paused for the holiday season, but will resume in January.
While Netflix could be willing to greenlight more seasons, even before filming completion, fans should take this information with a grain of salt. Many things can happen when it comes to logistics such as finances, contract renewals, and availability. Henry Cavill, in particular, has DC fans wondering if he will reprise his role as Superman in the future.
What are your thoughts? Do you think Henry Cavill could be the White Wolf and Superman at the same time? Will we be seeing a second season in the future? Let us know your thoughts in the comments below or in our forum!