The release of Netflix's The Witcher is December 20th, and revealed by the official trailer revealed earlier this week. Not only did we get a glimpse of the show, but more importantly, we got to see Geralt lounging pensively in a tub.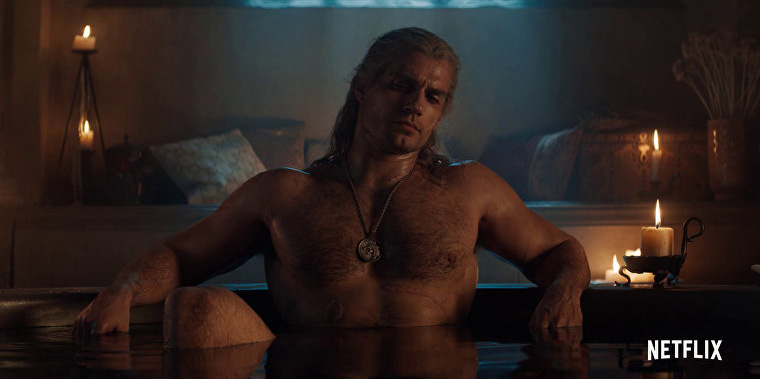 Netflix has not confirmed a second season, but in a recent interview with SFX Magazine, as reported by PCGamesN, showrunner Lauren Hissrich has discussed the idea of more seasons:
"I've [mapped out stories] for seven seasons," Hissrich confirms to SFX. "Right now it's just about, 'how do you set up stories that really capture audiences for years at a time?'"
Speaking of episodes, the Writer's Guild of America West has listed six episode titles for the eight episode season. However, the accuracy and the order of the titles remains unconfirmed.
Before A Fall - Written by: Mike Ostrowski
Betrayer Moon - Written by: Beau DeMayo
Four Marks - Written by: Jenny Klein
Much More - Written by: Lauren Schmidt Hissrich
Of Banquets, Bastards and Burials - Written by: Declan de Barra
Rare Species - Written by: Haily Hall
In addition to the supposed episode titles, certain writers' employment history credits them for being on The Witcher from 2020-2021. Netflix has not confirmed the possibility of a second season, and the WGA site disclaimer states, "Some of the data is self-reported by writers and not independently verified by WGAW. Users of the database accept the data as is, with no warranty of its accuracy stated or implied."
Although nothing is confirmed as of yet, if Hissrich is on board, we are certainly along for the ride with our trusty lute! What do you think? Is there a high possibility for more seasons? Let us know in the comments below or in our forum!