Casting and production planning is currently underway for "The Witcher," and fans are eager to hear the casting announcements. Discussing Film has confirmed that production is set to begin November 5th which means fans might not have to wait much longer for official casting announcements.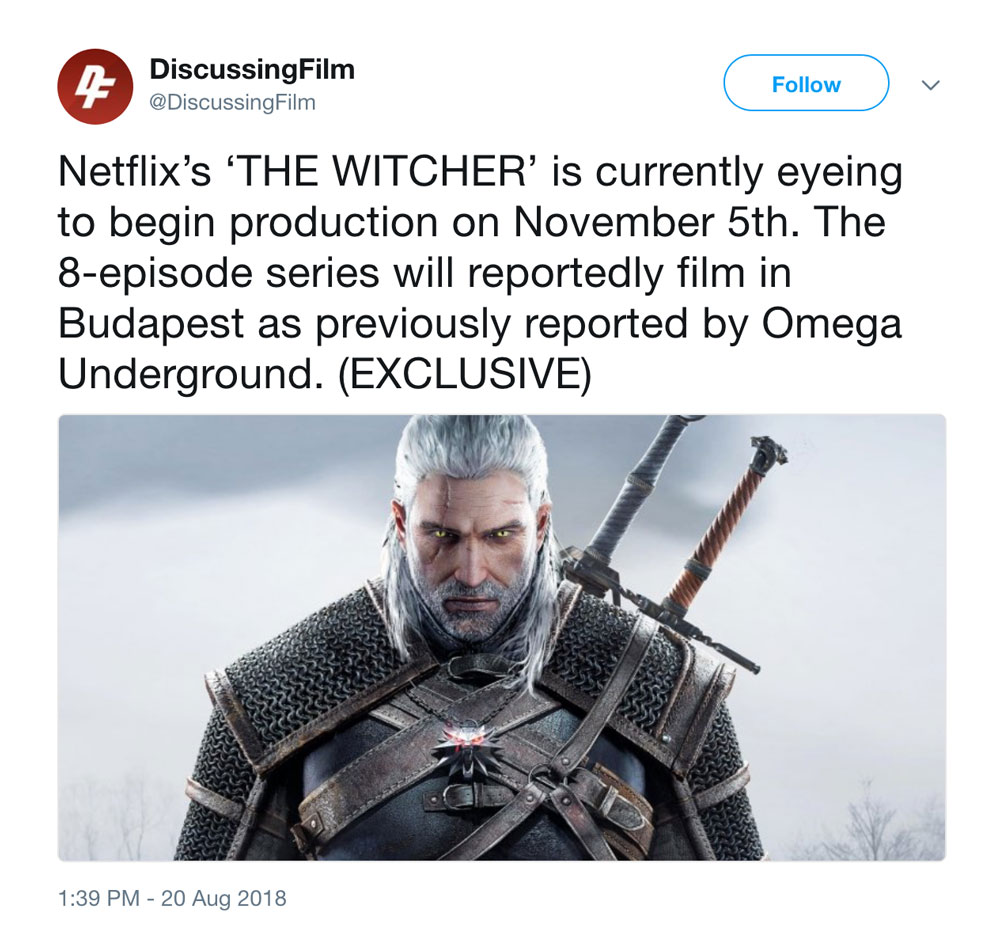 As previously reported by Omega Underground, Netflix was looking into Budapest, Hungary as a filming location for the series. Budapest is a solid choice in terms of cost and location, and has a history of producing large and small-scale projects. Notable films and television shows such as "Red Sparrow," "Atomic Blonde," and "The Alienist" have utilized Hungary's popular filming industry.
The possibilities this location has to offer sound endless! Let us know your thoughts in the comments below and in our forum!