UPDATE: The twitter account for the alleged executive producer has been suspened, and Netflix has reached out to Reddit communities to mark the rumors as false.
There is an interesting claim that is creating quite a stir for The Witcher fans, and for good reason. As reported by Redanian Intelligence, an alleged executive producer for Netflix, tweeted a series of illuminating tweets on a sooner release date: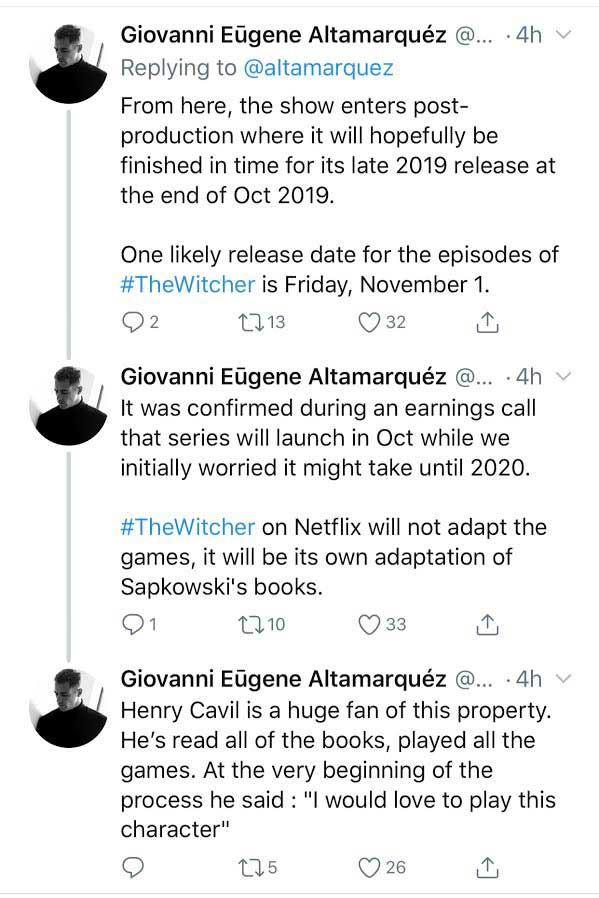 While the release date has never been officially confirmed, most expected a release date around December. However, TheWitcher.tv has reached out to Netflix directly about these tweets, and it seems this person may not be who he claims to be.
Netflix is currently investigating this "executive producer," as he does not appear to be a Netflix staff member, freelancer, or contractor. Shooting has officially wrapped for the show, so no additional filming is going on at present. Because Netflix has not confirmed a launch date, any dates being discussed are just speculation at this time.
As much as we'd love to have a sooner release date, it seems fans will have to be a little more patient. What are your thoughts? Let us know in the comments below or in our forum!