Undoubtedly, the Polish author Andrzej Sapkowski has created a world that has brought together millions of fans around the world. The world of 'The Witcher' spans several books and has inspired a Polish television series; an award-winning video game franchise; and is currently being made into a Netflix series.
The influence of Sapkowski has brought fans together on a global level, and TheWitcher.tv has joined our friends at Universo the Witcher to celebrate what we love about the story. We call this event: Sapkowski Reading Day! Between April 30th to May 1st, we encourage all of you to share your favorite Witcher quotes, stories, characters- whatever you enjoy about the work of Sapkowski.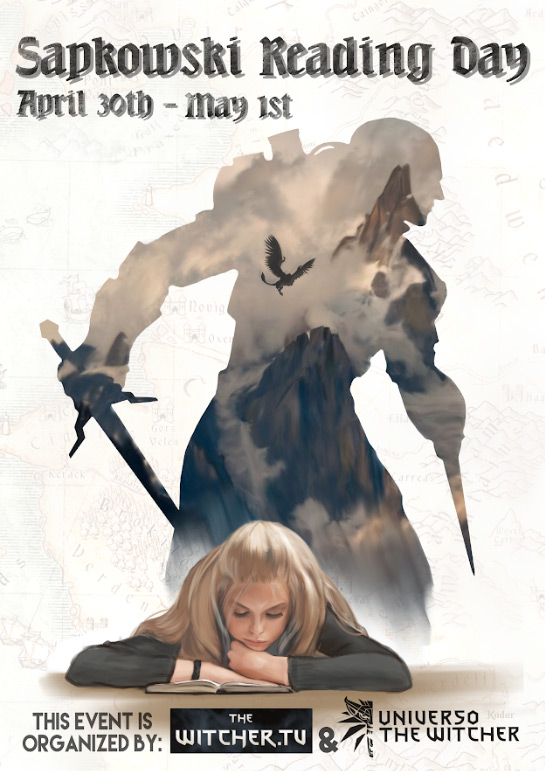 Why are these dates so special? Well, it is when the Belleteyn festival occurs! As Witcher Wikia explains:
...sometimes known as "May Day", "May Night" or "Blossoming", takes place on the night of May Eve, the night of April 30 into May 1. It is a fertility festival beginning at dusk on the 30th and continuing until the dawn of the 1st. Bonfires abound, and revelers are encouraged to jump the flames for luck and their own fertility.
But let's not forget- It is the day Yennefer was born, and by Geralt's calculations, Ciri was born close to Belleteyn Day.
As our friends at Universo the Witcher say-
"In short, from here we call on the different communities and other groups that have to do with Sapkowski, such as an editorial, to get in touch with each other and organize as best as possible this first Sapkowski Reading Day, which we will also promote social networks from hashtags like #SapkowskiReadingDay or, in the Spanish-speaking world, #LeerSapkowski. We close this manifesto with the hope that this Belleteyn is full of encounters and is as magical as it is the world of birth."
You can read their articles in both English and Spanish! What do you think of a Sapkowski Reading Day, and how would you celebrate Belleteyn Day? Let us know in the comments below or in our forums!