Casting is still ongoing, and official announcements have been teased by showrunner Lauren Hissrich and the casting team. Although we don't know who will be playing the infamous Vilgefortz, audition tapes for the role (codename "Viktor") have been found.
The script can be read in our spoilers page.
Earlier in the year, Lauren gave brief character descriptions, including the ruthless and power-hungry mercenary: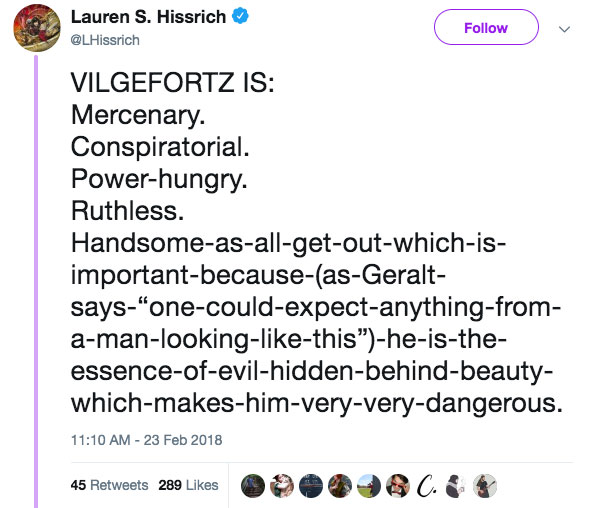 It will be interesting to see who they will choose to portray the handsome and ruthless bad guy, a person so handsome even Geralt took note. What are your thoughts? Let us know in the comments or in our forums section!