Beau DeMayo, a writer for "The Witcher" TV series, reached out to fans on Twitter for an impromptu Q&A Session. In additional to dozens of questions, we were thankful to have one of ours answered.
"Witcher.tv: Is is hard to personally accept Geralt's neutral ideals when writing the plot? His stance on complete neutrality seems to confuse and frustrate other characters in the books.
DeMayo: No. I empathize a lot with Geralt. Neutrality to me is his way of never getting hurt, even though inside it's clear what he witnesses pains him. And the frustration it causes is great drama for us."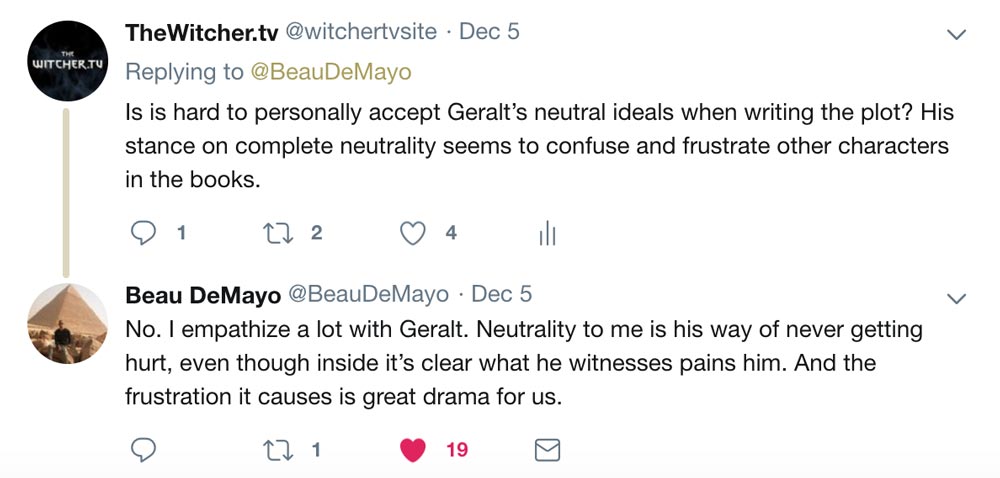 To read the full thread of questions and answers, go to his twitter threads here and here!
Lauren Hissrich not only directs, but she might be seen in front of the camera! She uploaded a picture of herself in a glamorous, long green cape with hair that is the envy of any noble. Hissrich has remained mum, but fans will be excited for the Easter Egg when the series releases in 2019!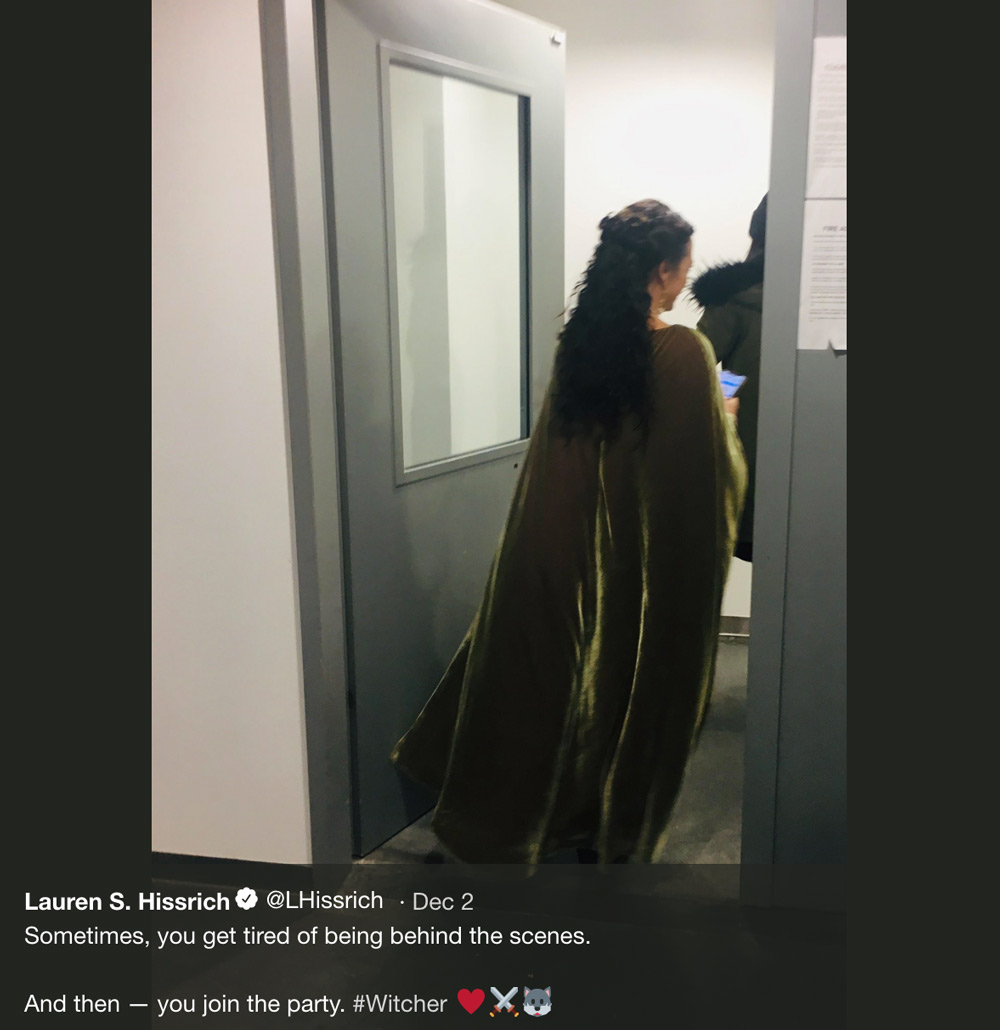 The first unofficial look into the set may have leaked! An eagle eyed reddit user, Wortasyy, found photos uploaded to Twitter by a user named @Olimarville. The identity of the person on remains protected, but is stated to be an extra on set.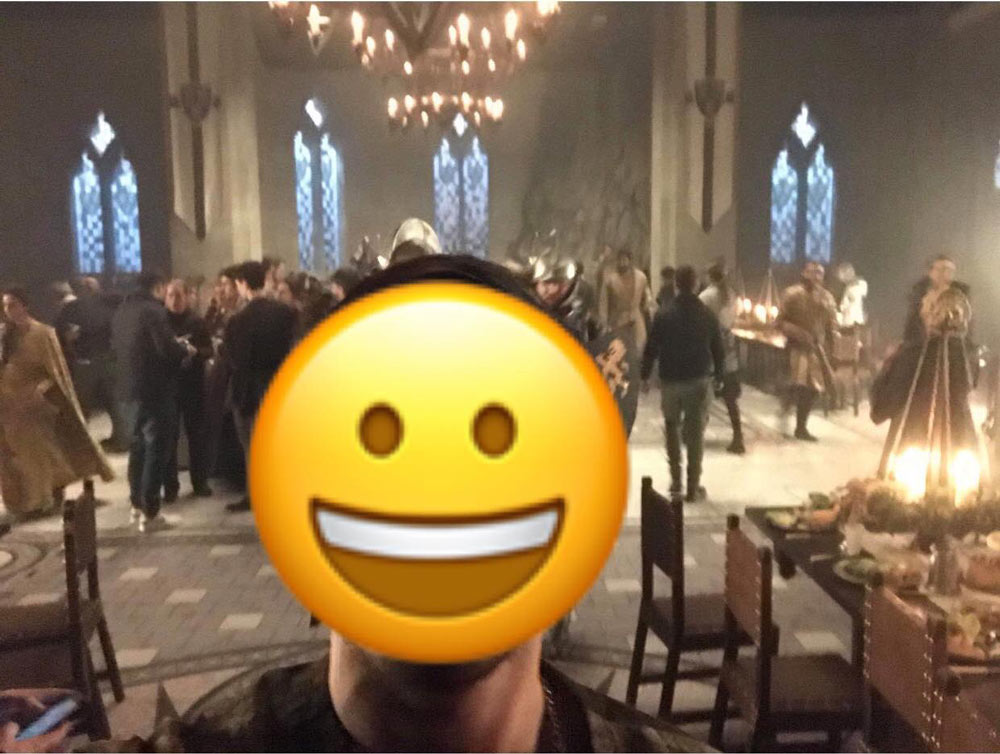 Note: We reached out to additional sources for confirmation of the photos' legitimacy, but did not hear back by the time we published this.
Based on the heraldry, the setting seems to be Cintra, ruled by Queen Calanthe- the "Lioness of Cintra." Jodhi May, who plays Calanthe, could not be positively identified in the pictures.
What do you think about the images? See anything that pops out to you? Do you think Lauren might make a cameo in Cintra? Let us know if the comments below or in our forum!