Fans were looking forward to the production of The Witcher season two in the beginning of the year, but the filming industry took an immediate halt due to the global Coronavirus pandemic. The good news is that things are starting to slowly return to "a new normal," with production aimed to return to early August.
In the meantime, showrunner Lauren Hissrich spoke to The Wrap about what to expect from season two, and how things will change due to health and safety procedures implemented by the British Filming industry. Months earlier, Arborfield Studios shut down due to actor Kristofer Hivju testing positive for the virus. Hissrich elaborates on that more:
Obviously, first we wanted to make sure he was OK. He was tested as he flew back into his home country of Norway, and he was completely asymptomatic at the time. He had no idea he had it. So, of course, we had to follow up with everyone who came into contact with him and let them know what they should do if they start feeling sick. But thank God, knock on wood, we had no other illnesses spiraling off that one.
Because the threat of viral spread—in a business where hundreds of people must work together to produce a show—the team is currently production planning and being flexible in such a complex situation:
Right now, it's a lot of production meetings, a lot of talking about how to keep people safe… A lot of it is just about flexibility, not just in the planning phases but when we get back on sets. It's about personal comfort and personal safety. So, the government may say it's OK to do X or Y, but an actor may say they don't feel comfortable doing that. And that's always going to be our first concern.

So, we're making all sorts of plans and accommodations and waiting for various governments to weigh in with their recommendations. And film commissions and Netflix. And yeah, it's going to impact story. It will have to. But one of the best things about being a writer on set is that I'm there to make those changes as we need them.

Really, in terms of writing, we just been honing a lot over the last eight weeks. Really digging back into scripts, making some big shifts, especially in the emotional journeys of our characters and making sure that everything we're writing feels really grounded and true.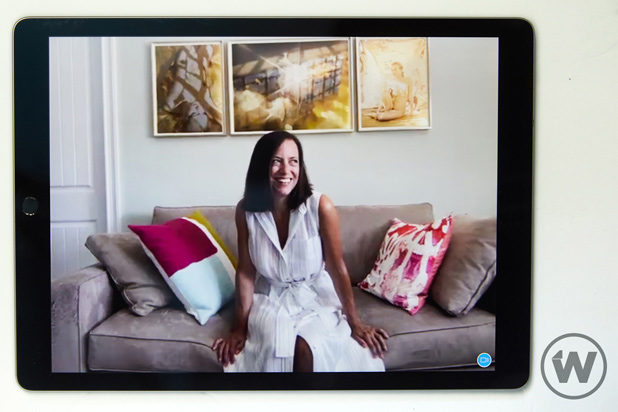 Credit: Matt Sayles for TheWrap
One thing that Hissrich is looking forward to in season two is exploring Geralt's origin story. We get a glimpse of his past in a fever-induced flashbacks in season one: a young child abandoned by his mother, and a brief cameo of Vesemir, who will be played Killing Eve actor Tim Bodnia. Hissrich explains, "For Geralt, it's his brothers, it's the brotherhood of the witchers. So, I'm really excited to get back in and meet Vesemir, his father figure, for the first time and all of these men that he was raised with since he was seven years old."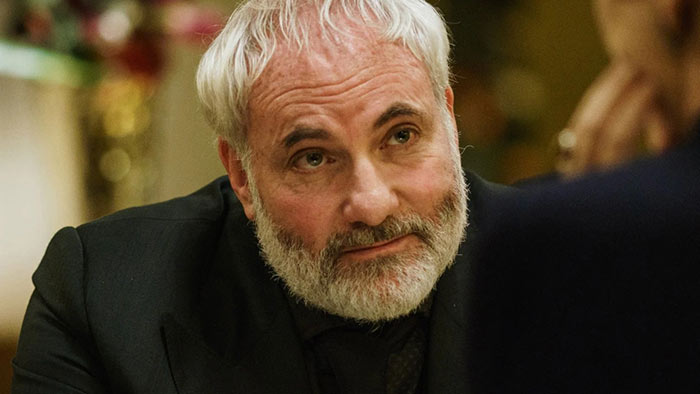 Actor Kim Bodnia
While the first season had some controversial problems with merging three timelines, Hissrich reassures viewers that will not be a problem moving forward—now that Geralt, Yennefer, and Ciri's timelines have been merged. Read or watch the full interview at The Wrap!
While there is some understandable excitement with the return to filming, Hissrich gives viewers clarity into the long process of making that a safe reality. Season two will be an interesting watch, given the quarantine and new safety standards, and we are looking forward to reuniting with the characters as soon as we (safely) can!
What are your thoughts? Let us know in the comments below, or in our forums!