Looking for that perfect gift for the witcher in your life? Mint of Gdansk, with exclusive rights by Polish author Andrzej Sapkowski, are creating an exclusive series of silver coins dedicated to each of the books in The Witcher series. The plan is to release a total of eight issues, beginning with The Last Wish.
This 2-ounce coin on the reverse shows the fighting Geralt who, together with Yennefer, tries to save his companion Dandelion, possessed of the Genie's spell. The coin is decorated with an exceptionally high relief, which shows every detail of the project in every detail. The Witcher's sword is decorated with gold. Yennefer received a ball printed on a 3D printer.

The obverse shows the Witcher's symbols, such as the wolf and the sword, as well as the ornaments of Cintra Castle.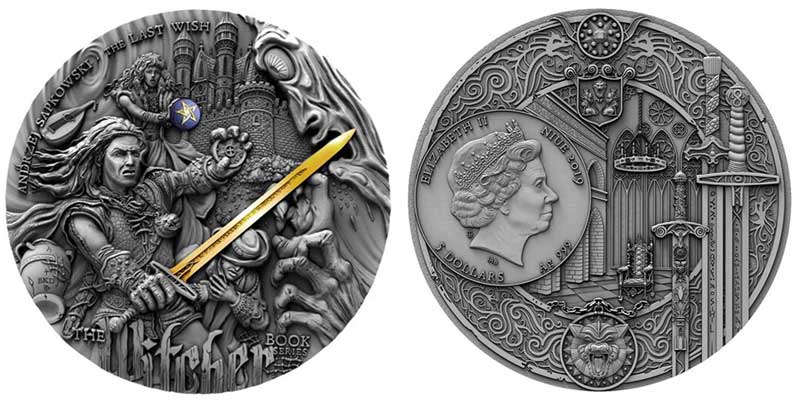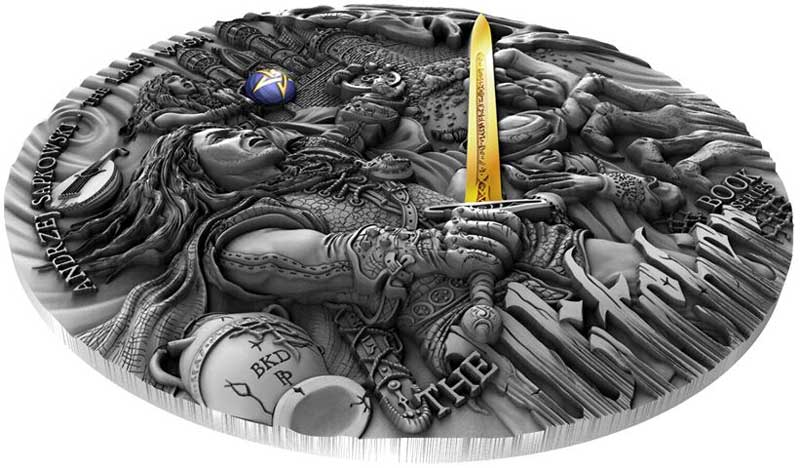 The first coin has a face value of $5, and is limited to 2,000 pieces. Until January 31st, a promotional price of approximately $360 USD (1399 PLN). From February 1st, the purchase of a coin will at a regular price of around $410 USD (1600 PLN). Shipping begins Dec 20th, which is also when the Netflix show will launch.
This 1 kg coin on the reverse shows the key scene from the book "Last Wish" when Duny wanted to marry Pavetta, the daughter of Queen Cintra. Her mother, Calanthe, did not want to agree to this.

The reverse is decorated with…an agate imitating the window of the castle, and shows the moment of Geralt's arrival at Cintra Castle.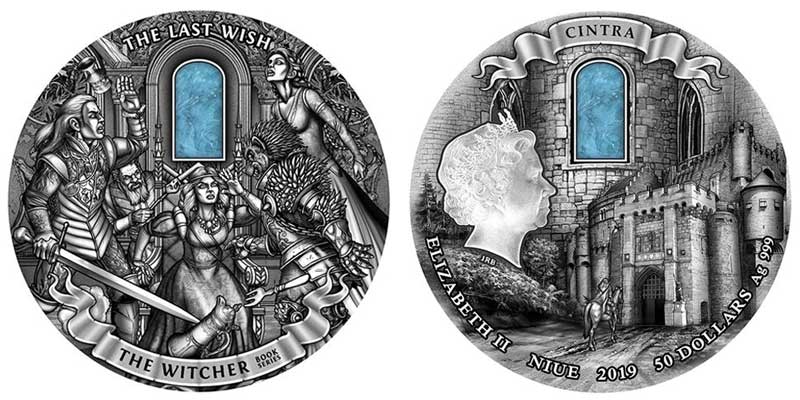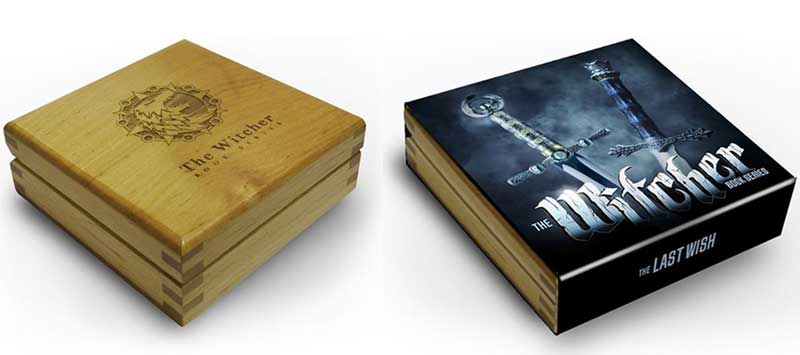 The second coin, with a face value of $50, is certainly worth its weight in silver. However, this hefty piece will set you back some pretty coin as well. Until January 31st 2020, there is a promotional price of approximately $3,700 USD (14 418,97 PLN) On February 1st 2020, the purchase of a coin will be possible at a regular price of over $4,000 USD (16000 PLN)! If you wish to get one, they will be limited to only 200 pieces, and begins shipping Feb 20th 2020.
While collectable coins are certainly not for everybody, they are beautifully detailed. We can't wait to see future designs! What do you think? Let us know in the comments below or in our forum!