Executive producer and showrunner Lauren S. Hissrich, of the upcoming Netflix series "The Witcher," has recently posted about her current business trip. In the tweet below, which she posted from LAX, she gives a glimpse to her six day, jam-packed trip. Six days, four cities, and three countries, while we can only speculate on the reason for this business trip, it is likely that it involves location scouting and/or auditions.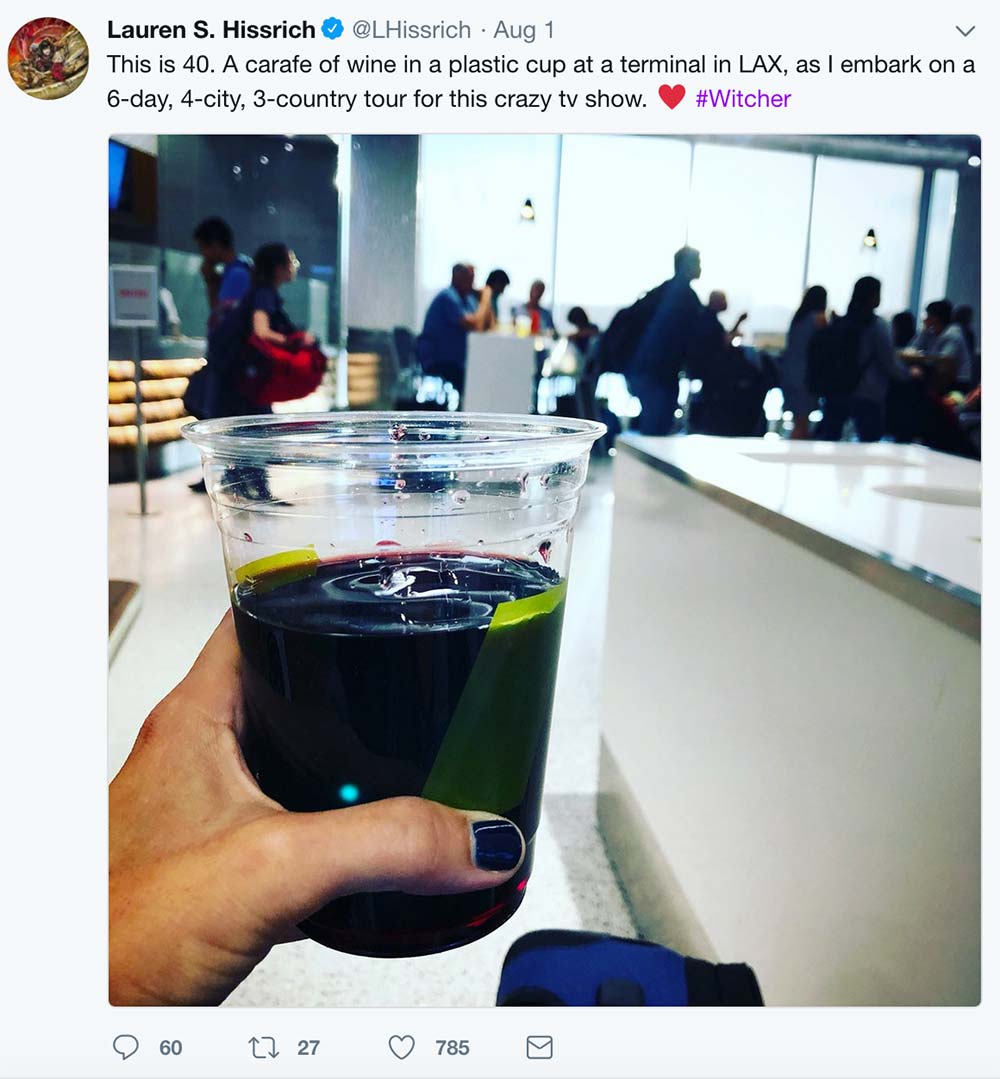 Casting is currently underway, and audition videos for the role of Yennefer have been revealed. No actors have been confirmed for any role, but there are those that have expressed interest in lead parts. Zach McGowan, known for roles in "Shameless", "Black Sails", and "The 100," has expressed interest in the lead role- Geralt of Rivia. He also has ties to Poland through his grandfather.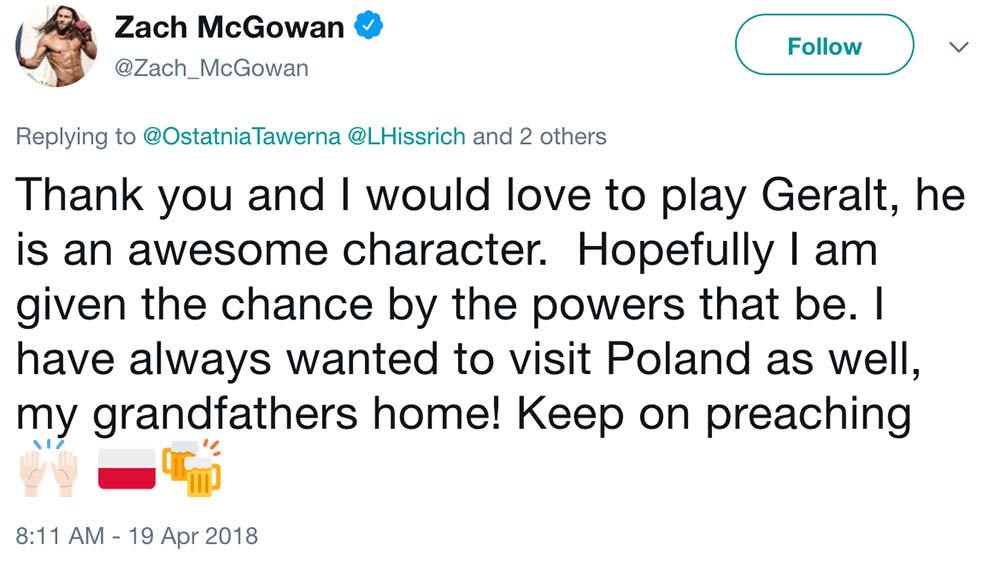 What do you think the outcome of this trip will be? Who do you think should play the lead roles? Let us know in the comments below or in our forum!