New details have come from Eamon Farren's interview with Express.co.uk - giving insight to the production level of Netflix's upcoming show, "The Witcher." Click here to read the previous article.
Farren will be playing the role of Cahir, the "Knight with the Winged Helmet." Cahir relentlessly searches for Ciri, the young girl played by Freya Allan. Memories of the knight have terrorized the young girl's dreams since childhood.
The actor had this to say about the early stages of filming:
"We've started shooting and you walk onto these sets and they're just incredible, the scale of it is massive.
"What I love about The Witcher is the scale of it is massive but the stories and the characters are so intimate and familiar, but also and they exist in that epic world.
"I love that combination because I think it's so fun to play with the micro and macro smashing up against each other."
While no official pictures from the Budapest filming location have been revealed, we imagine Farren is hard at work learning to ride a horse like a proper knight. Perhaps mastering swordplay alongside Henry Cavill?
Lauren Hissrich's children have provided their own "spoilers" of the set in these adorable drawings: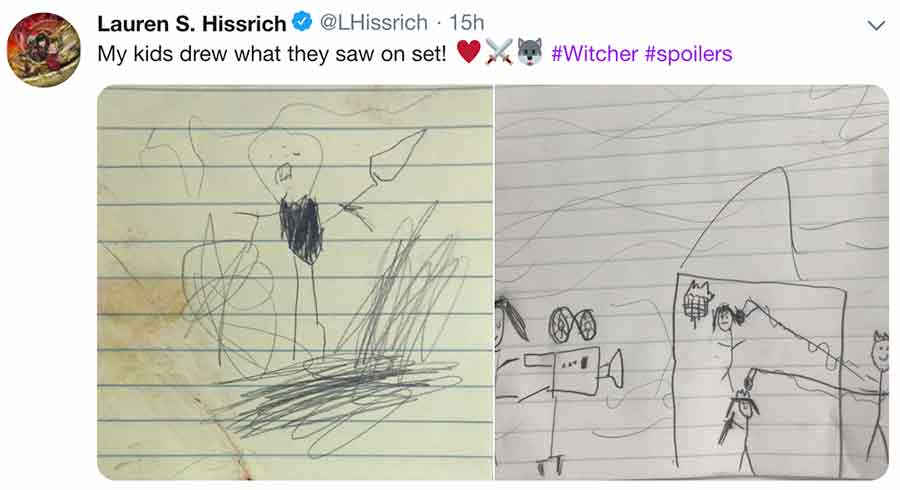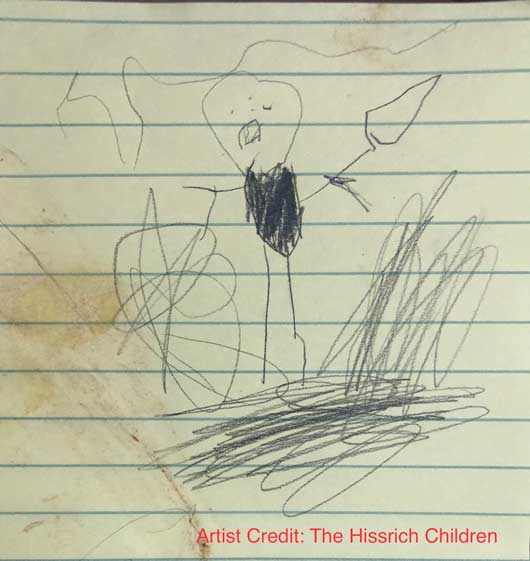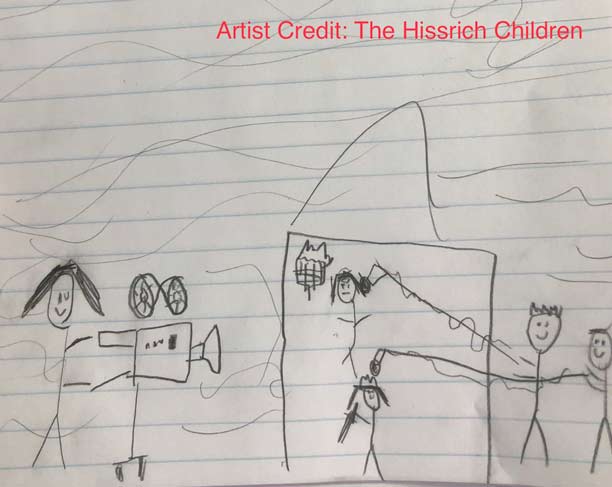 What are your thoughts about production? Netflix's new show will air in 2019, and the rest of the cast and crew are already making the pilgrimage to Budapest. It seems filming is hitting the ground running, and we can't wait for more. Let us know what you think in the comments below or in our forum!