Along with our round table interview with Freya, we also had the pleasure of speaking with Anya Chalotra on her role as Yennefer. Below are a few highlights from that meeting (answers and questions have been edited for clarity and brevity):
So what do you hope will be the essence of The Witcher for the those who don't know the story?
I think something we've focused on in our last story is that element of family and heart. And we focused on the two female characters. You know, Ciri and Yennefer, we've given them a backstory. We don't meet them through Geralt's path. They have their own stories from the beginning. So that's what's exciting for those who don't know.
Characters can often misinterpret Yennefer and her very complex personality. How do you view Yennefer as a character? And how do you try to portray that on screen?
Because I was given the opportunity to play Yennefer from 14 years old. I was able to live her life experiences or the life experience that were newly written, up until the moment we all know that harsh exterior. I got to know all her vulnerabilities and what makes this person. So, to be given the opportunity to play that on screen was a gift.
Have you read the books?
I hadn't. I hadn't read anything for my audition. And then I read the audition, completely immersed myself in the first two short stories I couldn't read on. The script was my bible, and I got totally confused when I was reading them side by side. So I stopped and focused on the script.
But I haven't read them all. And I will. It's kind of nice- I'm discovering it as we go at the moment, but I'm still finding my process.
How was it working with Henry and how did you bond with him?
It was great working with him. Like, I was so excited to meet him because of such an iconic relationship. He's very humble and dedicated, such a fan of the work. It's so amazing to be working with someone so enthusiastic and dedicated to bringing the Geralt that everyone knows and loves to the screen. And bonding on set? Yeah, you can't not bond with him. He's a wonderful human being.
Did Henry bring his dog, Kal-El, to the set?
He did! He's gorgeous. Kal didn't recognize him sometimes as Geralt. Henry had issues about it sometimes!
How do you think the love/hate relationship is going to play out on screen compared to the book?
I hope we stay true to the books. But yeah, we kind of figured it out as we went along and filming. I feel like their relationship is so complicated. And even in those moments where Yennefer is being completely irrational and selfish, or harsh towards Geralt- it comes from a place of love. On screen, hopefully you'll see that.
What was the hardest challenge behind-the-scenes?
It was playing the Yen at the beginning of her life. And I found that really difficult to get out of in terms of mindset. I'm still figuring out my process as an actress. So like, I invested totally in that. That journey. And I took those home sometimes. So that was hard.
So we get a backstory now of Yennefer and how she became the woman that she is. Is there a part of her history that you're excited for fans to understand?
What makes her who she is? Yeah, it's just for fans to go on the journey of her childhood with her and the backstory. She'll touch hearts because she's amazing.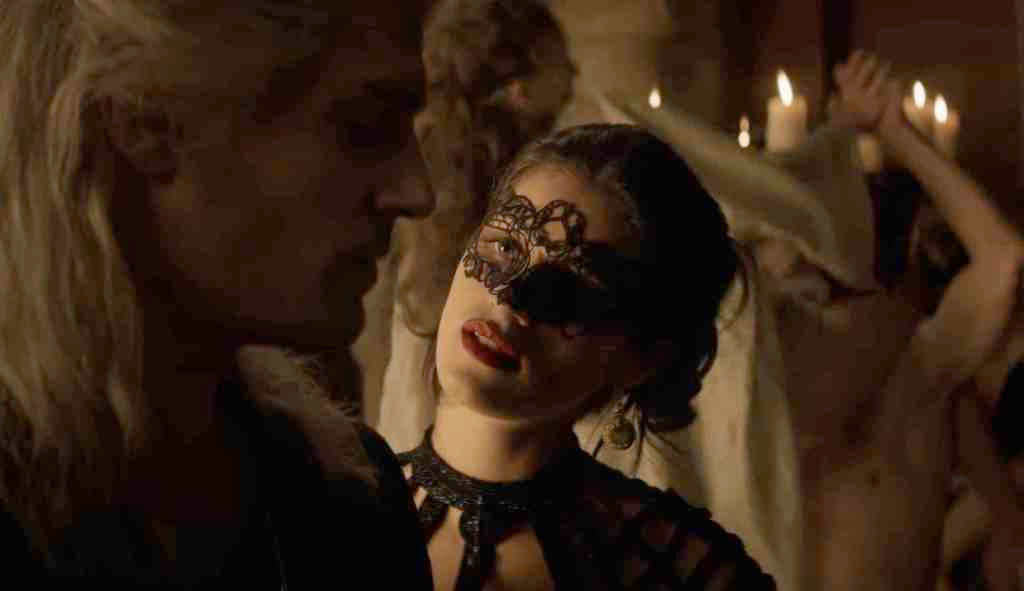 What are your thoughts? Let us know in the comments below or in our forums!