According to denofgeek.com, The Witcher series now has a series synopsis and a confirmed episode count! Before we jump into how many episode this first season will be, let's first take a look at the series synopsis. Many fans have wondered if this would be a shot for shot remake of many of the game's cinematics but based on the article at denofgeek.com and the synopsis, the show and the games may have less in common than we first thought. The synopsis can be quoted saying:
The witcher, Geralt, a mutated monster hunter, struggles to find his place in a world where people often prove more wicked than beasts.
As for the episode count, Netflix doesn't play by traditional broadcast TV rules. It could be a 23 episode order like some of the shows on the CW or it could be three. That said, according to show runner, Lauren S. Hissrich in these tweets, the count is likely eight episodes.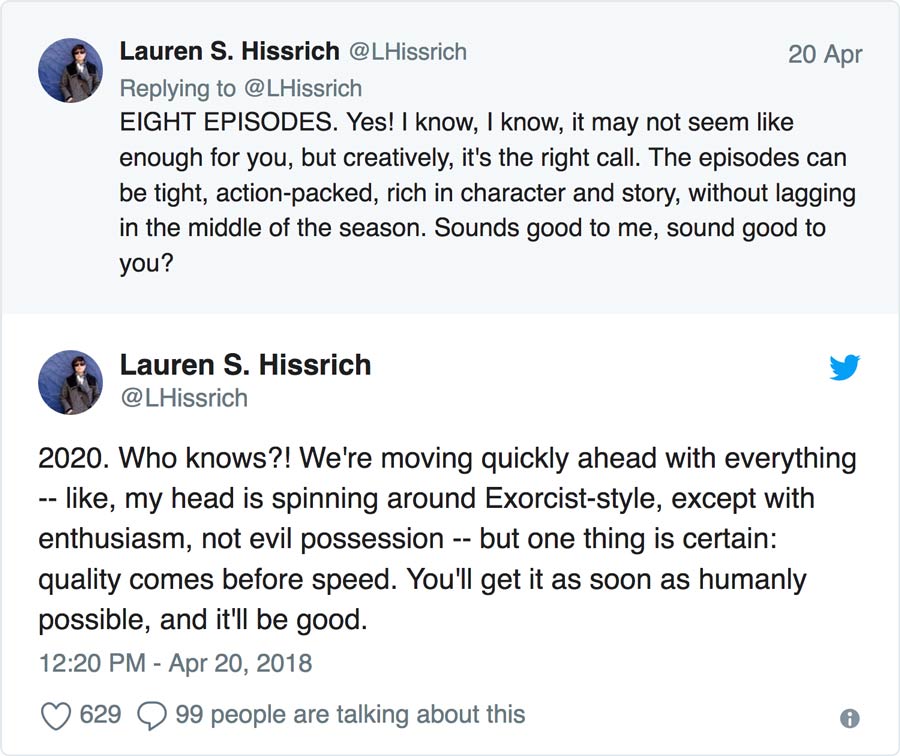 Hissrich went on to state:
Smaller season allows the team to produce tight, action-packed episodes that are free of lagging story moments. The decision is not representative of any lack of faith in the series or any other financial concerns. The episodes will each be about an hour long but there might be a little variation in each episode's runtime. Also the show is being filmed in Eastern Europe but most of the episodes haven't been formally written as of yet and exist only as ideas.
All in all this sounds pretty exciting to us! The show looking to be gearing up very well and will be a perfect balance of length and story! Let us know what you think in the comments below and in the forum!