The Witcher has received a lot of adulation recently. According to Business Insider, The Witcher is now the most popular show in the world—even unseating The Mandalorian from Disney Plus. Of course, because Netflix has released the entire first season, many fans are already on their second or third viewing. We certainly have seen it many times. The show covers three narratives. Yennefer's story covers over eighty years, Geralt's over thirty, and Ciri's only two weeks! That said, every event leads toward the season's final outcome—Geralt and Ciri meeting.
We took on some of the heavy lifting from all these narratives and created a deconstructed timeline map that shows how all of this is related. If you are going to start to enjoy The Witcher for a second time or even more, this infographic might show you something you missed. Did Yennefer accidently set Nilfgaard's invasion in motion? Did Geralt inspire an Elven revolution? What could the Brotherhood have done to change the fate of Cintra? Check out our timeline breakdown below or view a larger version here: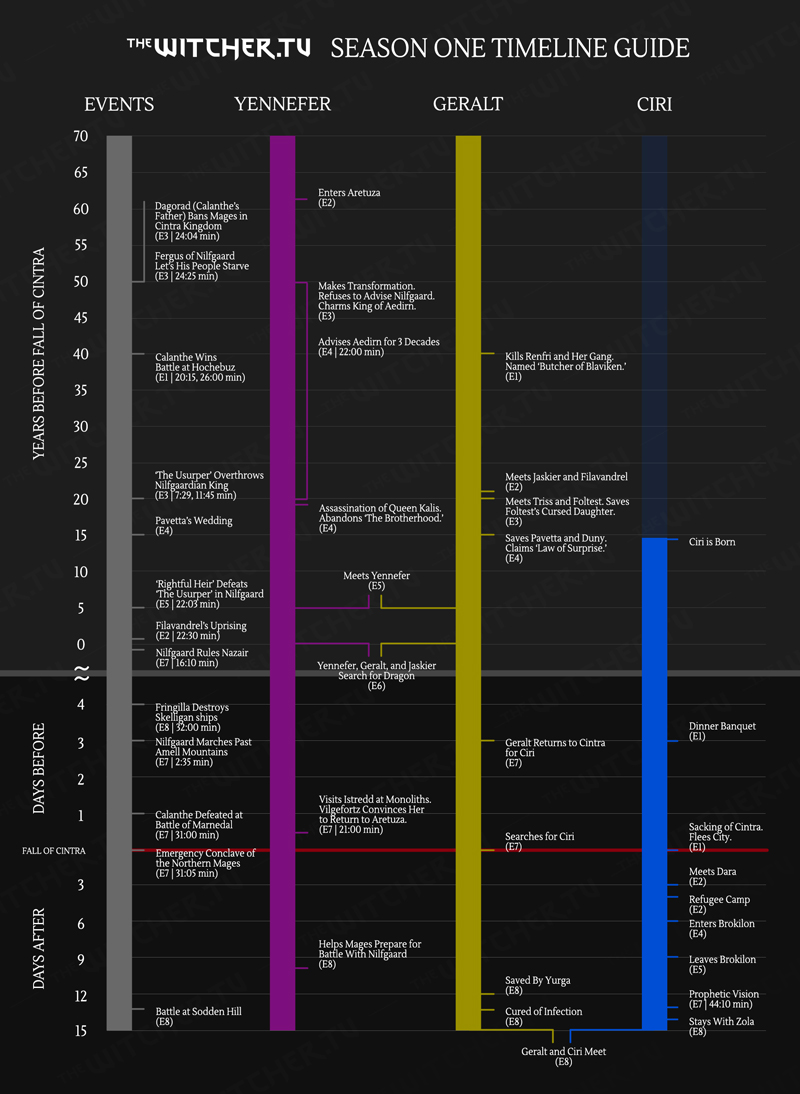 Let us know what you think in the comments below. Did we get it right? Did we miss somthing? Don't forget to share your reviews in our forum and follow us on Twitter!