Today we have an exciting new update—The Witcher season two has resumed filming! The estimated production start date was originally August 17th, but even with new COVID precaution implementation, they were able to start a few days early.
Director Stephen Surjik, who is responsible for episodes one and two this season, gave fans the update they have been waiting for:
It's T minus 3 min to ignition and lift off for our second run at Witcher S2. Everyone is being cautious but spirits are high. You're looking out new covid communication system, reducing close contact among crew. Thank you Matt, Kelly Lauren and Netflix.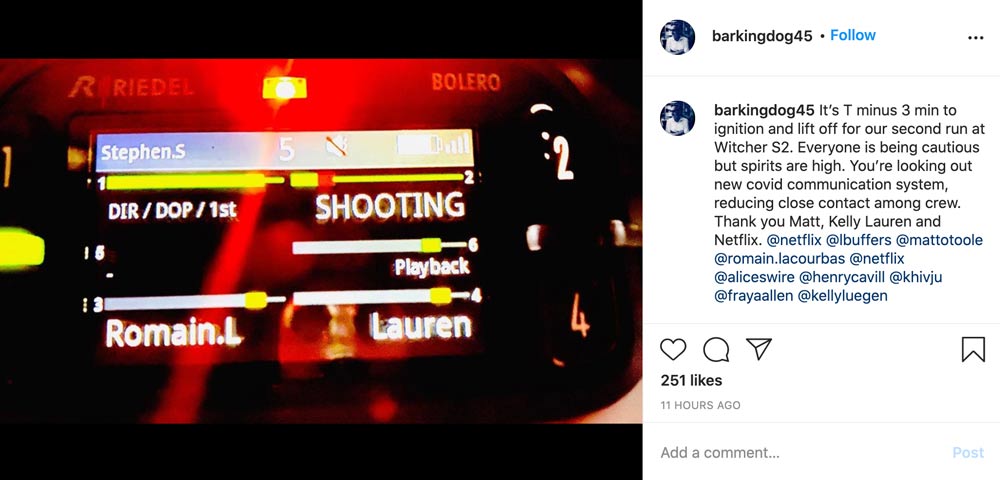 It has been approximately five months since production was halted due to the pandemic. While Netflix shut down filming globally, the company also created a hardship fund to the tune of $150 million to support crew members affected by the shutdown.
We are excited to hear that the hundreds of crew members are back at work and cautiously continuing the creation of season two. Let us know your thoughts in the comments below or in our forum!