8/9/2021 10:31 am

We're two weeks away from getting the new Witcher prequel film, Nightmare of the Wolf, and today Netflix released a new trailer and a poster to show us another glimpse as to what we can expect. Vesemir's tale in the movie will include flashbacks to his childhood before becoming a witcher, where we can see that the driving force for him becoming a witcher is to never be afraid again. As an adult, the witchers are as loathed as ever, and the only purpose they serve is to get rid of the worst monsters out there, something that even in the Witcher's 1st season we saw a lot of. Check out the poster and trailer below: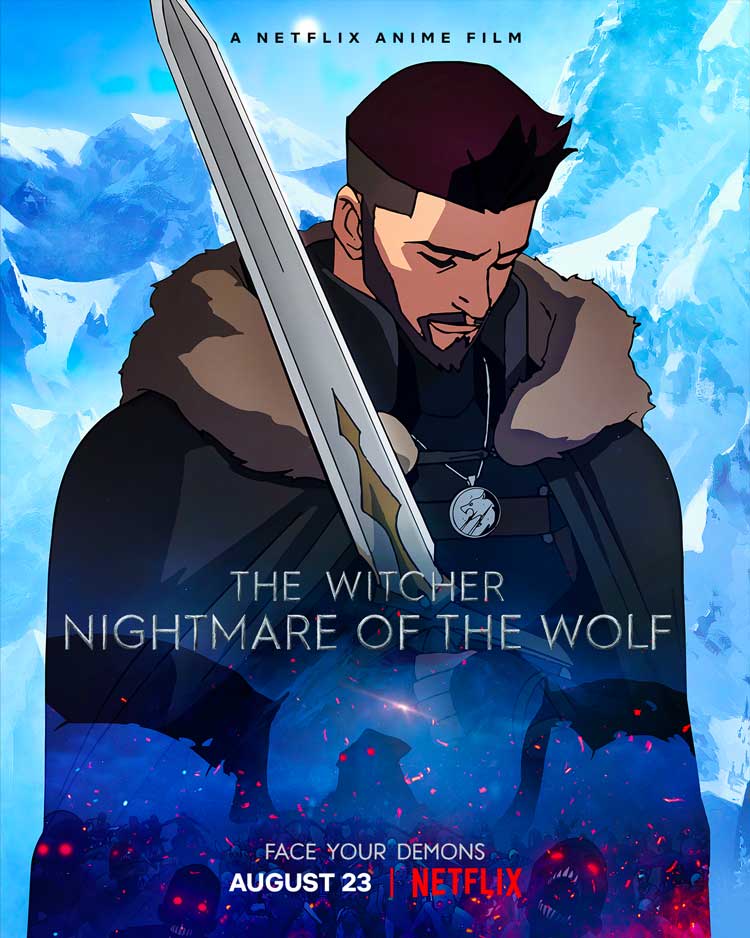 7/21/2021 9:50 am

We're a little over a month away from The Witcher: Nightmare of the Wolf dropping on Netflix, and this morning we were gifted with a lot of new information, so let's dive in. First up is the trailer, which is an action-packed look at Vesemir's origins as a Witcher. We start with a voice over reading a description of witchers - they are rogues, without virtue, as well as killing machines, and not fit to be amongst honest men. But that seems to be just what Vesemir wants, if his grin and comment of "Fear and ignorance are good for business" is any indication.
The trailer shows a bunch of snippets detailing both action shots with some comedic moments, monsters galore and magic. The tagline of: Face Your Demons is seen and we are treated to the logo for the movie of the wolf skull.
Also released today was more information on the cast and the characters, with a gallery for each of them. Theo James will play Vesemir whose character: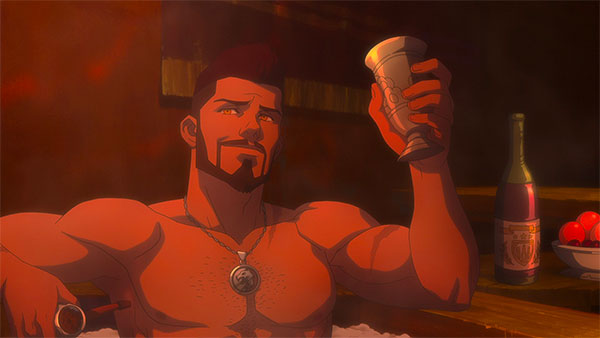 Grew up as a servant on a nobleman's estate, working long days for too little coin. He yearns to break free of his social standing and to explore the Continent to find his destiny.
Lara Pulver is playing Tetra Gilcrest, and is described as: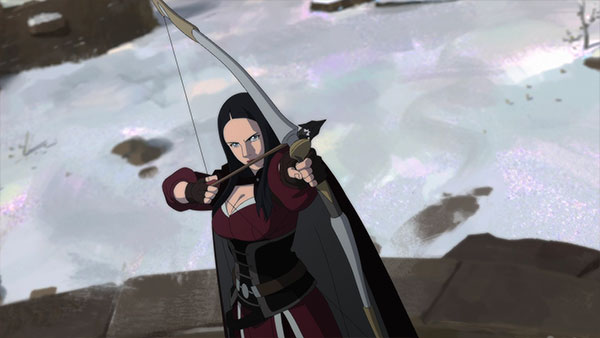 A powerful sorceress who is descended from one of the Continent's first mages, and believes magic connects all things of beauty. She and her followers work to keep peace on the Continent by ensuring that magic is not abused.
Mary McDonnell is Lady Zerbst and her character is described as: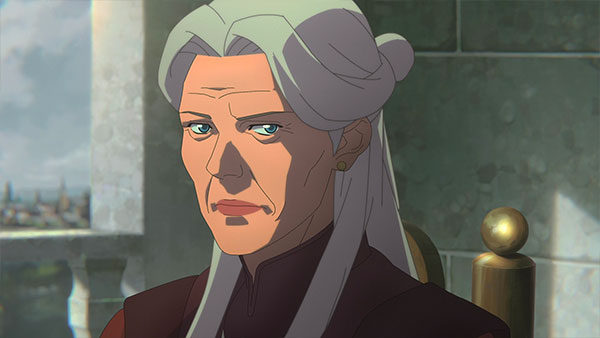 A Kaedwen noblewoman who inherited her husband's seat on the king's advisory council after his death. She has since risen to become one of the king's most trusted advisors, and a fierce supporter of the witchers.
Graham McTavish, who will also be playing Dijkstra in Season 2 of The Witcher, is here as Deglan, who was: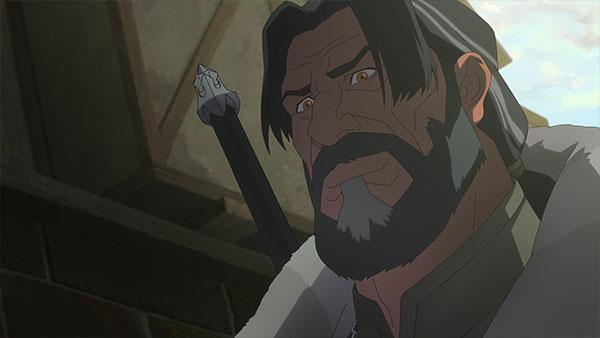 Raised on the harsh, unforgiving Skellige Isles and is the hardened warrior-leader of the witchers. He is fiercely loyal to his "boys," and committed to doing whatever is necessary to protect them.
That is definitely a bunch of new information, and it makes us excited to see what will be coming for us on August 23rd!
The synopsis for the movie is: The world of "The Witcher" expands in this 2D anime film that explores a powerful new threat facing the Continent. What are your thoughts? Let us know in the comments or our forums!
7/9/2021 1:40 pm

Netflix and CDPR's first ever WitcherCon has delved throuh exciting content in all mediums, leaving fans wanting for nothing...except a season two trailer. Wait no more! During an interview, Henry Cavill released the offical trailer for next season, and there is a lot to be excited for:
If you missed the live panels, fear not. The streams will be reairing later in the day so you can catch up. Got to The WitcherCon to get specific times. Read everything we know about season two, and the upcoming release of The Witcher: Nightmare of the Wolf. What are your thoughts? Let us know in the comments or our forums!
7/9/2021 12:18 pm
The first ever WitcherCon is happening now, and it is a celebration bringing the fans of the tv show, the books, and the games together for the ultimate virtual convention. Earlier, Netflix revealed the details about season two of The Witcher. Now we have a sneak peek and release date of the animated series: The Witcher: Nightmare of the Wolf!
The world of The Witcher expands in this anime origin story: Before Geralt, there was his mentor Vesemir -- a swashbuckling young witcher who escaped a life of poverty to slay monsters for coin. But when a strange new monster begins terrorizing a politically-fraught kingdom, Vesemir finds himself on a frightening adventure that forces him to confront the demons of his past.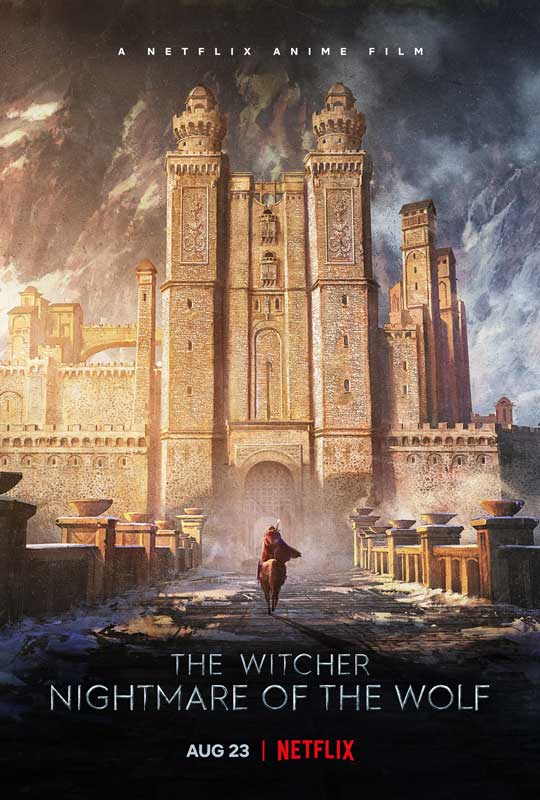 The series releases August 23. Han Kwang Il is a director, and producers include Beau de Mayo, Lauren Schmidt Hissrich & Han Kwang Il Animation Studio MIR (The Legend of Korra and Netflix's Voltron: Legendary Defender).
What are your thoughts? Let us know in the comments below or in our forum!
7/9/2021 10:48 am

Here's an early holiday season gift Witcher fans! The second season of The Witcher will debut December 17th! That is a perfect time for some holiday binging! Along with that announcement today, Netflix has provided us with a few first looks. The first of which is the season two poster which is absolutely stunning! The contrast of Geralt being the shadow of the bright and shinning Ciri really makes an impact. As we know from season one, Geralt is under the impression that Yennefer did not survive the Battle of Sodden, and turns his focus turns to Ciri.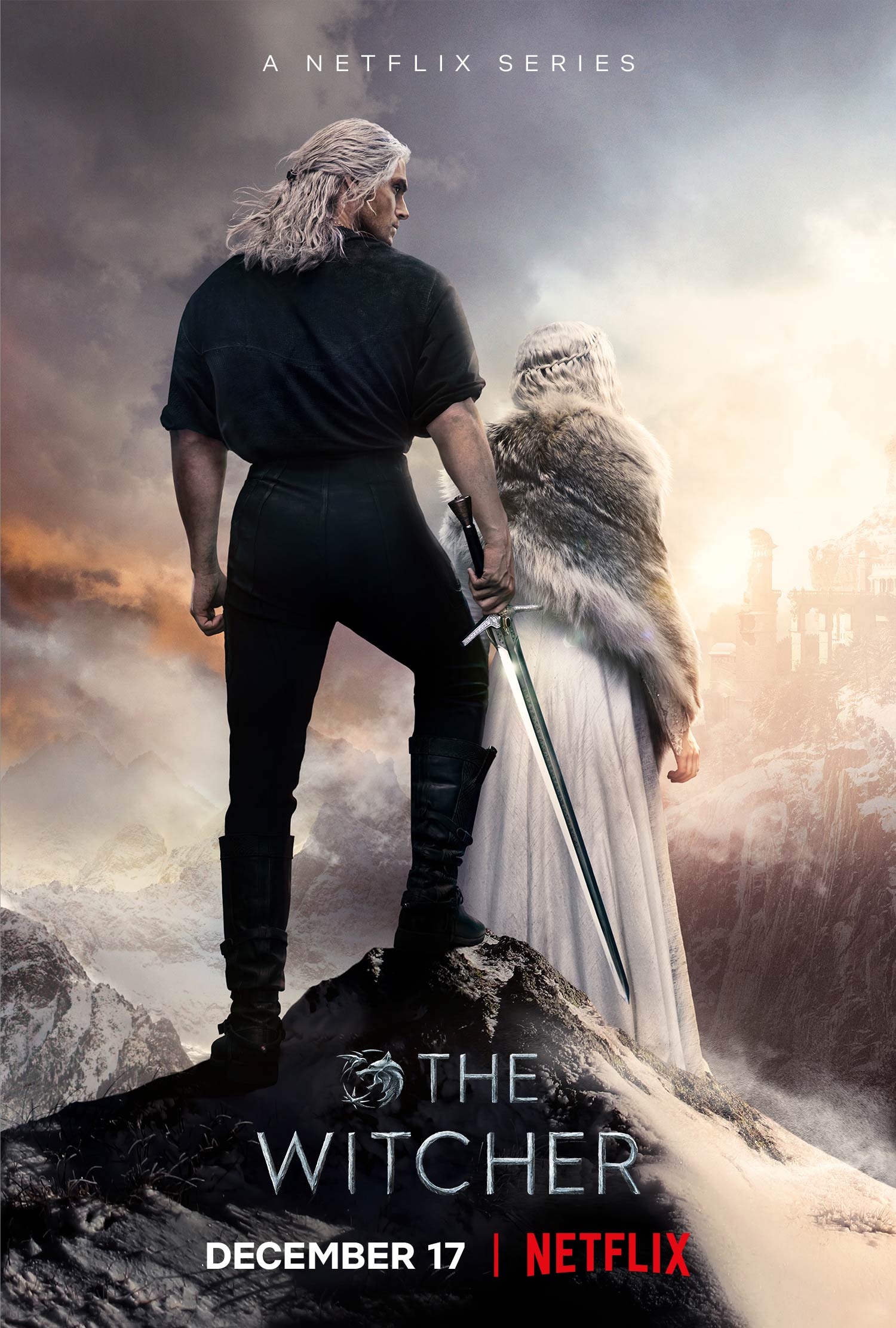 Looking to the next gift we received today at WitcherCon, We have our first look at Lambert in an episode still! He'll be training Ciri likely at the behest of Geralt. Check that out below: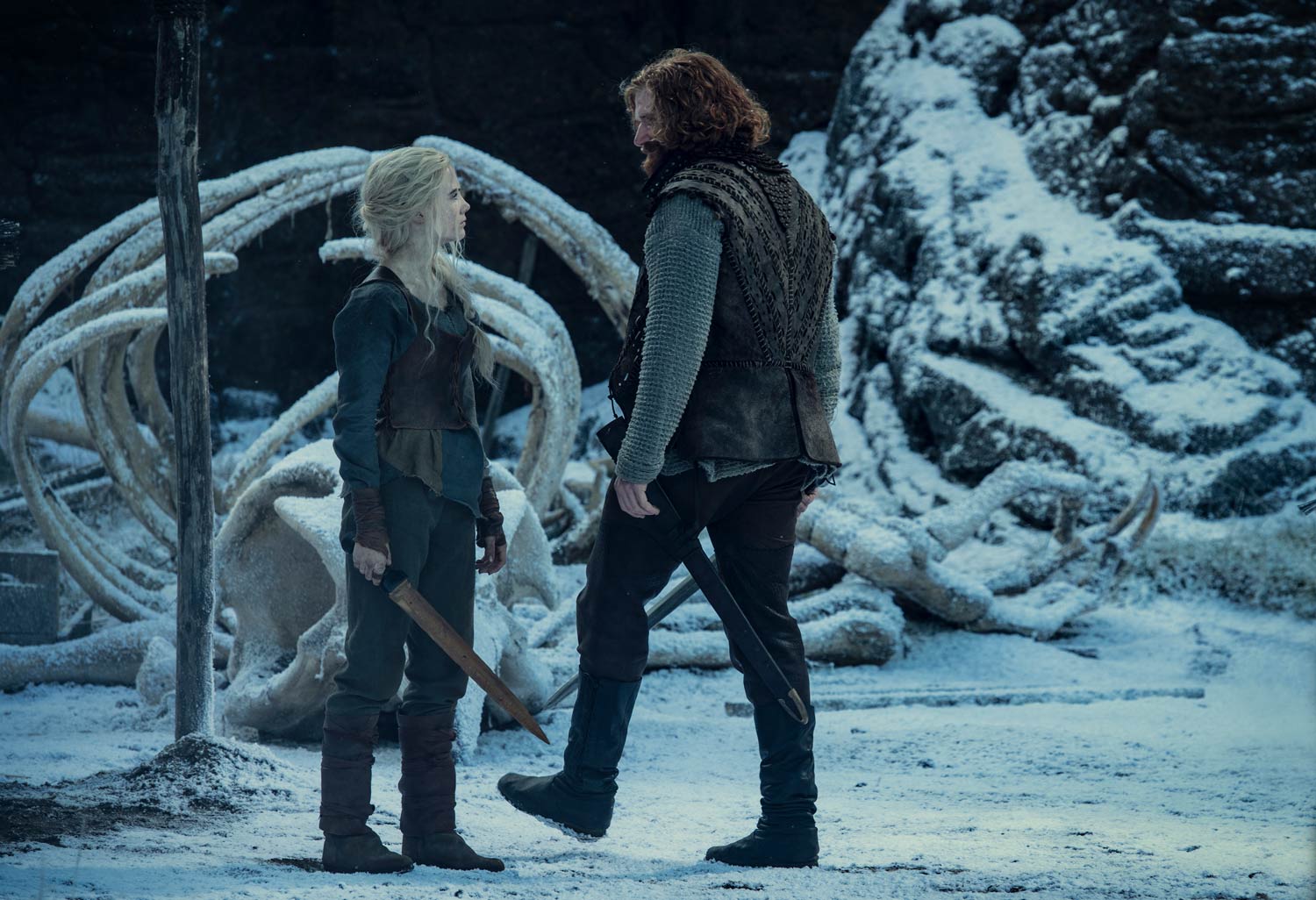 It wouldn't be a season two teaser if we didn't get at least one quick look at everyone's favorite bard, Jaskier-and Netflix did not disapoint us. We swear, if his lute had a plug, he'd be going full electric!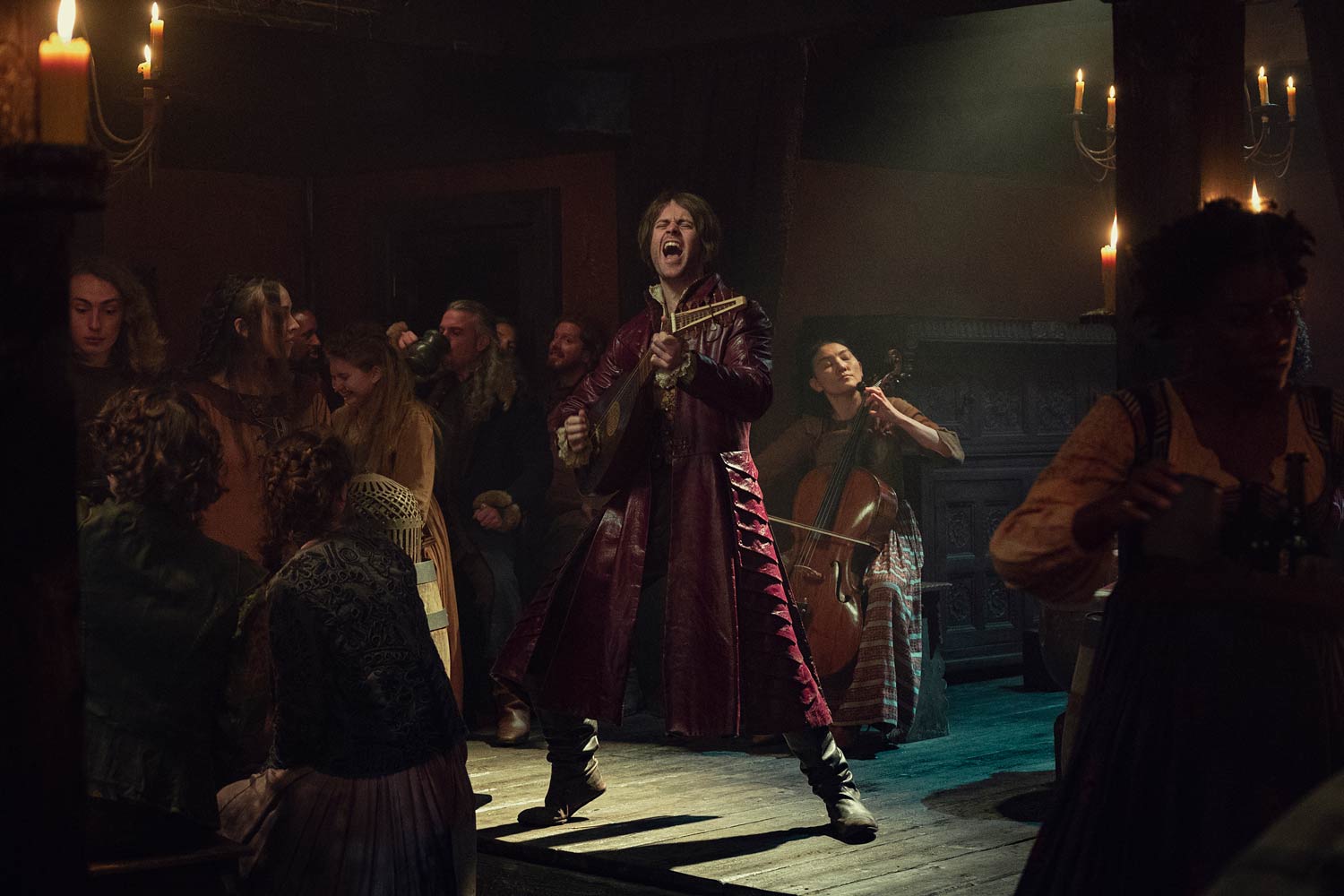 Now if you're like us, then you have what we call "plasti-crack all" over. We just can't get enough of these statues from comic book and video game lore. Darkhorse also announced a Geralt statue in the likeness of Henry Cavill and we are drooling! Check that out below: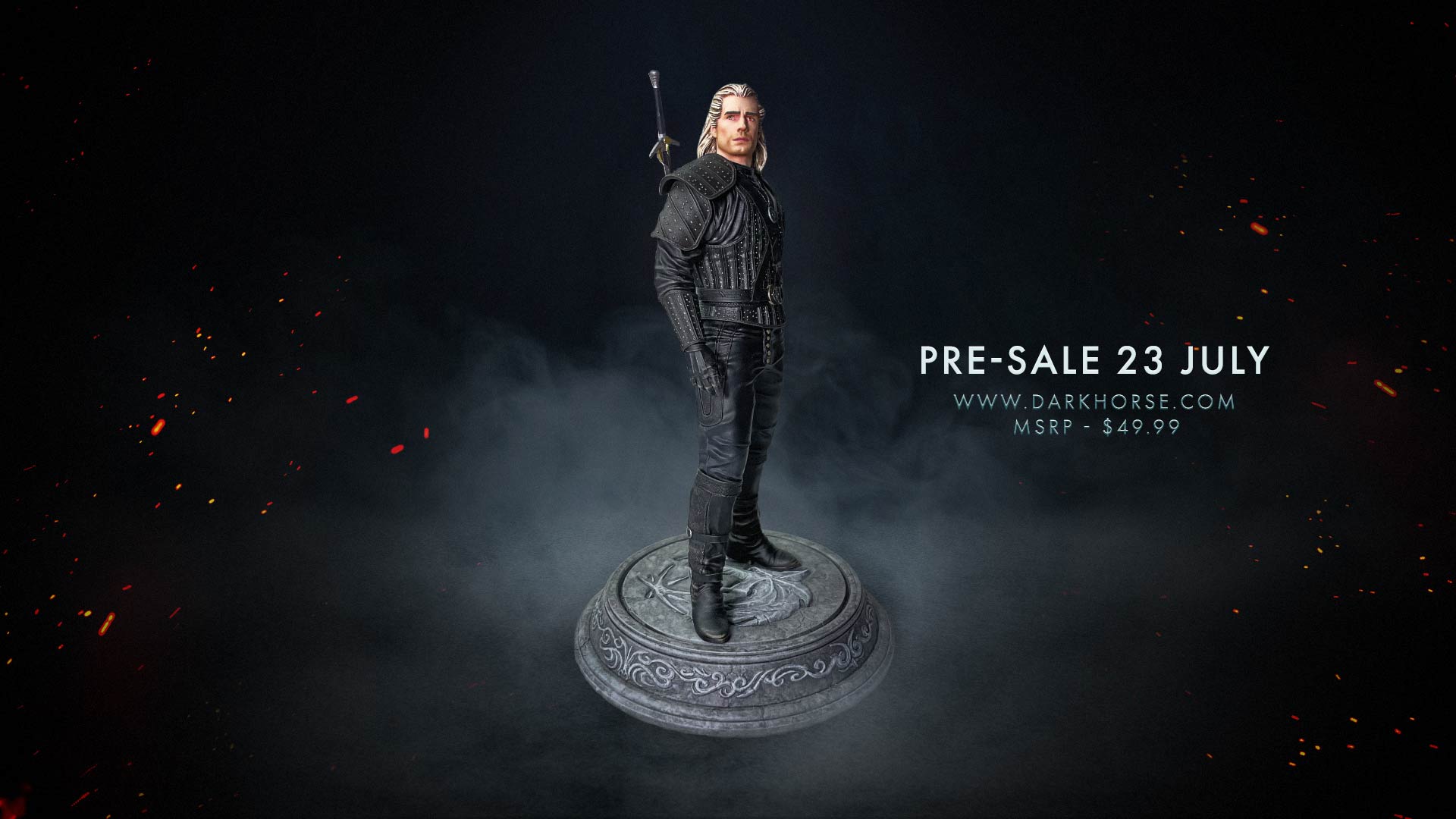 With more information to come during the day at WitcherCon, we wanted to leave you with this last bit of exciting news, we have the episode titles for at least seven of the eight episodes this season! They are:
A Grain of Truth
Kaer Morhen
What is Lost
Redanian Intelligence
Turn Your Back
Dear Friend
Voleth Meir
(Redacted)
Finally, one more treat for you on this very rich Witcher news day! A featurette with Anya Chalotra and Freya Allan dicussing what season one was like for them and the journey of season two. Both talk about growth, challenges and excitement for the December release! Convinced Yennefer's life was lost at the Battle of Sodden, Geralt of Rivia brings Princess Cirilla to the safest place he knows, his childhood home of Kaer Morhen. While the Continent's kings, elves, humans and demons strive for supremacy outside its walls, he must protect the girl from something far more dangerous: the mysterious power she possesses inside.
What are your thoughts? Let us know in the comments below or in our forums!