9/24/2019 1:55 pm

Today we have a great new shot of Henry Cavill as Geralt of Rivia! Around the time of San Diego Comic Con, Netflix released a batch of images that gave us our first official look at the actors as their characters. If you're like us, then you've gone over the images, as well as the trailer, seeking all the detail you can! Today, this new image is giving us another look at Geralt which allows us more to inspect! His armor is quite dark but there is a lot of detail in the suit. What stands out to us the most is the sword in this image. The blade looks amazing, sharp and hilted well. Of course, we want to hear your opinions: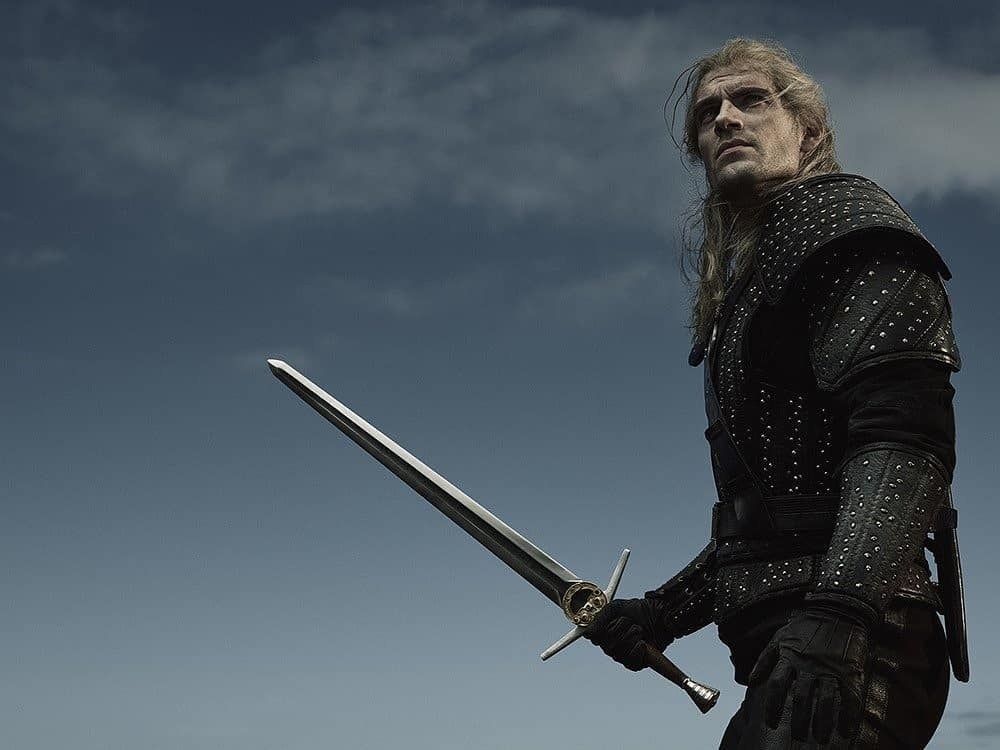 Image found via Redanian Intellegence.
Let us know what you thinkin the comments below and in the forum!
9/15/2019 6:45 pm

The elves in The Witcher lore have a long, rich history that began thousands of years before the start of the show. Elves are long lived, beautiful, and capable of harnessing the Chaos of the world. In this article, we go through the rise and decline of the elves in the Continent.
The elves are part of the Elder Races, which also include gnomes and dwarves. Unlike the latter, elves have only been around for a few thousand years, and only entered the Continent via The Conjunction of Spheres (a multi-universe event that we will discuss in another article).
Unfortunately, their culture and population degraded rapidly once humans entered the Continent- a few centuries before the start of the story. Humans learned to harness the energy of the world through the elves, and things went downhill from there.
Between constant conflicts with the human race, and their inability to reproduce as quickly as humans, their culture and place in the world is in shambles.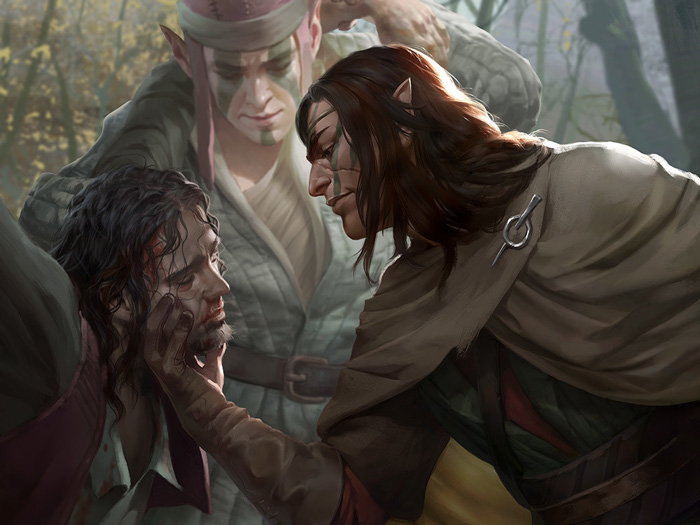 Credit: Isengrim by Grafit Studio
Even in our own history, we see the constant rise and decline of civilizations. Where one culture is destroyed, another is built upon the rubble of the last. Like in our own world, the elves had to quickly make a choice: assimilation, co-existence, or segregation.
"That's true, human. But you have changed this world. At first, you used force to change it. You treated it as you treat anything that falls into your hands. Now it looks as if the world has started to fit in with you. It's given way to you. It's given in." Andrzej Sapkowski, The Edge of the World
Neither were easy choices, and that is made apparent in the books. Some chose to integrate with humans, trying to maintain their language and traditions amid racial tensions. There are those that have fought hard to regain land that was once theirs - a place called Dol Blathanna, or "The Valley of the Flowers."
How much of Dol Blathanna or the history of the elves will be in this season, remains undetermined. You can also read our previous articles, one about witchers and another about magic and mages.
That's it for this entry, but we'd love your feedback! Did this help? What do you want to learn more of? Let us know in the comments below or in our forums!
9/11/2019 10:51 am

This morning, some followers of the Netflix Netherlands social media accounts were updated with some intriguing news. The account posted information that roughly translates to:
"The wait is almost over, * so many * nights sleep for these titles.
Marianne: 2
The Politician: 16
Peaky Blinders S5: 23
El Camino: A Breaking Bad Movie: 30
Show S1 + S2: 37
Atypical S3: 51
End of the fucking world S2: 58
The Crown S3: 67
The Witcher: 97
You S2: 110"
The now deleted tweet implied that the release date for The Witcher would be in approximately 97 days. TheWitcher.tv reached out to Netflix PR directly, and the official release date remains unconfirmed.
What are your thoughts about the release date? Let us know in the comments below or in our forums!
8/29/2019 7:55 am

UPDATE: The twitter account for the alleged executive producer has been suspened, and Netflix has reached out to Reddit communities to mark the rumors as false.
There is an interesting claim that is creating quite a stir for The Witcher fans, and for good reason. As reported by Redanian Intelligence, an alleged executive producer for Netflix, tweeted a series of illuminating tweets on a sooner release date: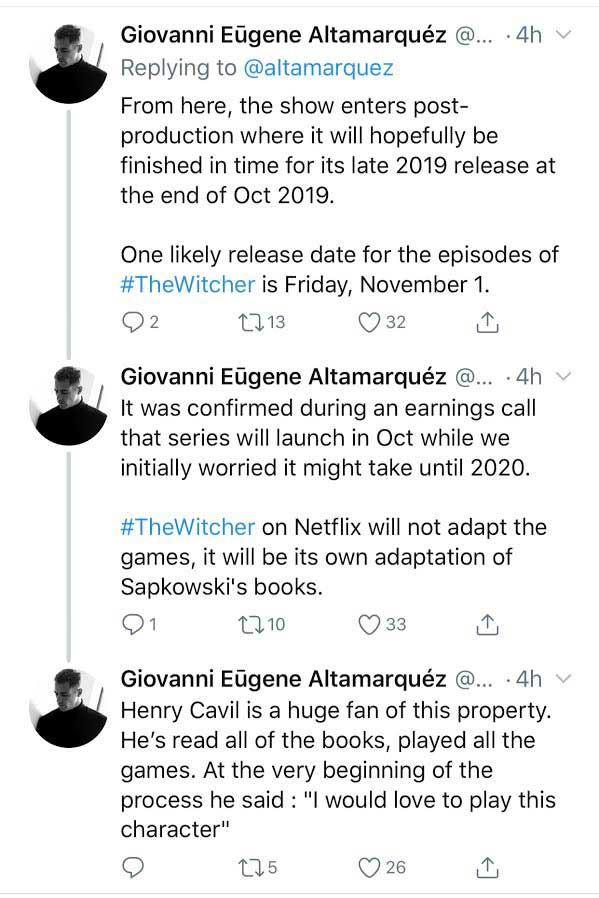 While the release date has never been officially confirmed, most expected a release date around December. However, TheWitcher.tv has reached out to Netflix directly about these tweets, and it seems this person may not be who he claims to be.
Netflix is currently investigating this "executive producer," as he does not appear to be a Netflix staff member, freelancer, or contractor. Shooting has officially wrapped for the show, so no additional filming is going on at present. Because Netflix has not confirmed a launch date, any dates being discussed are just speculation at this time.
As much as we'd love to have a sooner release date, it seems fans will have to be a little more patient. What are your thoughts? Let us know in the comments below or in our forum!
8/13/2019 8:38 pm

A new addition has been added to Netflix's upcoming series, The Witcher. On IMBD, actor Tristan Ruggeri is listed as a young Geralt of Rivia. The update was first spotted by Redanian Intelligence, and we at TheWitcher.tv have been able to confirm Ruggeri's role via Netflix.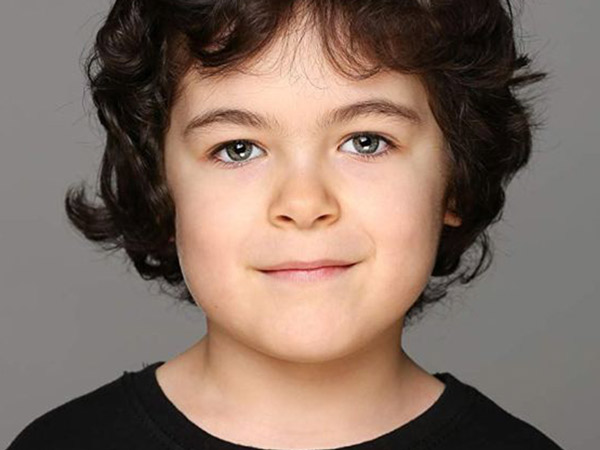 He may be small, but fans of the book consider this big news. Some theorize that the show will be delving deeper into Geralt's past, which may include his life before or during the dreaded Trial of the Grasses. To learn more about Witchers and the deadly trial, check out our Witcher Wisdom article.
Along with exploring the backstories of Yennefer and Ciri, Geralt's origin story could take a more robust role in the show. In the books, all three characters' backstories have been a minor part of the storyline, or simply alluded to.
What are your thoughts? Are you excited to see a young, pre-Witcher Geralt? Let us know in the comments below or in our forum!