8/11/2020 6:38 pm

It's no surprise that the composers Sonya Belousova and Giona Ostinelli have created something magical with The Witcher soundtrack. In fact, the soundtrack has been streamed a record breaking 100 million times! Today, Belousova released an in-depth presentation of one of their more complex songs: The Time of Axe and Sword is Now.
The break down is so extensive, that it is broken into two videos! For now, we have part one, and will have to wait a little longer for part two. Any fan of music, or simply wants to learn more about the creation process, will get a kick out of these.
To watch more videos and breakdowns from the composer, visit the Player Piano YouTube channel run by Composer/Pianist Sonya Belousova and Director/Producer Tom Grey.
What is your favorite song from the soundtrack? Let us know if the comments below or in our forum!
7/27/2020 10:07 am

The world just can't get enough of The Witcher and today, Netflix seemed to agree. To help give more of The Witcher world to fans, a prequel series has been announced! "The Witcher: Blood Origin" will take place 1,200 years before Geralt of Rivia. Now we know Geralt doesn't age like normal humans but that is far enough back that he wasn't even born yet. The new prequel will cover the origins of the Witchers, and cover how the continent dealt with elves, magic, Witchers, and humans but more importantly, how they merged together to create the continent of Geralt's time. Lauren Hissrich tweeted out her excitement and support for the spin off:
This has been the toughest secret to keep! I've always wanted to dive deeper into the myth and lore of the Continent, and now fans will have a chance to explore it with Declan de Barra (showrunner) in a prequel series, "The Witcher: Blood Origin". Elves, and enemies, and the end, oh my...
Are you excited for the expansion? With The Witcher season 2 on the way, the animated companion and now the prequel, the world of The Witcher has never been more available to explore! Let us know your thoughts in the comments below and in our forum!
7/17/2020 12:58 pm

News for The Witcher is slowly picking up again! As we last reported, production for season two is planned to continue on August 17th (due to mandatory safety procedures to prevent the spread of COVID-19, that date could be pushed back some).
Showrunner Lauren Hissrich just returned to Europe for filming, and has left a tweet that has some fans of the game speculating some raunchy conclusions:
Anytime I read critical response to #TheWitcher that includes something about its "inspired fits of lunacy" — @THR — I realize they have absolutely no idea what's coming...

🦄

— Lauren S. Hissrich (@LHissrich) July 17, 2020
In The Witcher 3: Wild Hunt, there is a famous romance scene players can partake in involving Geralt, Yennefer, and *cough* a stuffed unicorn. This infamous unicorn is not unique to the games tough, it is mentioned in Sword of Destiny, A Shard of Ice:
She also possessed a very expertly stuffed unicorn, on whose back she liked to make love. Geralt was of the opinion that if there existed a place less suitable for having sex it was probably only the back of a live unicorn.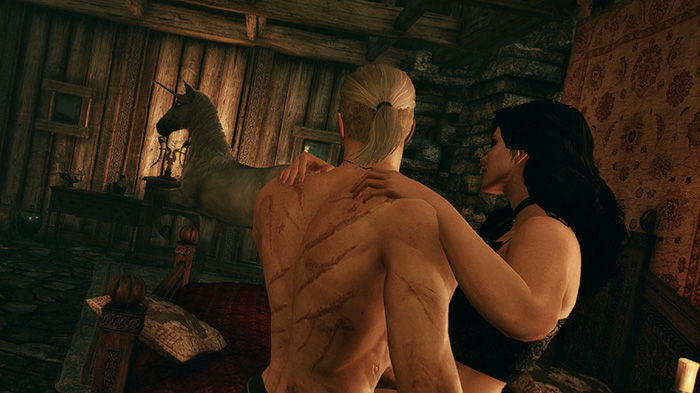 Although the television series is following the books, season one did have a nod to gamers in one steamy scene: Geralt in a bathtub.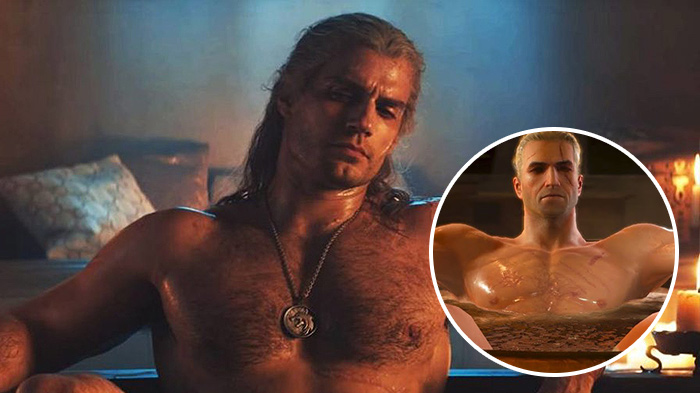 It wouldn't be surprising if season two continued that Easter egg by adding a stuffed unicorn to the "inspired bits of lunacy." However, this is just speculation at the moment, but we won't complain if a stuffed unicorn prop did happen to appear at some point.
What do you think? Could it be a nod to the game or something less NSFW? Let us know in the comments below or in our forums!
7/14/2020 11:11 am

As we reported earlier, The Witcher is set to resume production August 17th! That means actors back in action and performing on set! Today, we are learning through Redanian Intelligence that much of the crew is already back at work building the new sets for the show! WIth just a little over a month to go before actors start resuming their work, the crew needs to finish building the world of The Continent and get all Covid-19 safety protocols set and in place before filming can resume. At this point is very exciting to see the gears of The Witcher back in action. The sets were started all the way back in November of 2019 and with the manditory hault in March, its been quite some time without any forward progress. We wish the cast and crew good luck and above all safety while they work to resume this amazing show!
So exciting! Let us know what you thought in the comments below or in our forum! Don't forget to follow us on Twitter for breaking news!
6/22/2020 10:09 am

The shadow that Covid-19 has cast over the world has been a long stretching cloak that many didn't expect to cover us this long. Thankfully, we are finally seeing a little light crack through and governments in conjunction with the production studios have found a way to start to open up filming again! We reported earlier that the United Kingdom has worked out a process to allow filming to begin safely and with a particular process. Now, it's only on the studios to figure out how to adhere to the guidelines that have been laid out so filming can resume. As for The Witcher, it looks like they've found a way to start up and an official start date has been release via a very fun limerick:
I'm dusting off my lute and quill, I have some news, some mead to spill: After all the months we've been apart It's time for production to restart. The Witcher and his bard – who's flawless, Will reunite on set 17 August.
So exciting! Let us know what you thought in the comments below or in our forum! Don't forget to follow us on Twitter for breaking news!