7/20/2019 4:36 pm

TheWitcher.tv had the honor of interviewing Freya Allan at the round table interviews yesterday. It was a pleasure to talk to such a talented young actor and we can hardly wait to see her on screen. Below are a few highlights from that interview (answers have been edited for clarity and brevity).
What was your favorite part about your character?
First of all, I love the way she's been written. She's definitely a brave character, but it's shown realistically. At this stage in her life, you know, often people think of character as brave, that definitely there has to be a lack of emotion. But actually, it's what shows she's so courageous and emphasizes the fact that she is grieving and going through horrific situations. And yet, she's still continuing and she doesn't collapse under it all.
How difficult is it to convey that kind of trauma within your character?
The most challenging part of filming was the beginning for me. I mean, it was obviously all a challenge because you want to make it perfect. There was some really challenging scenes at the beginning, an emotional requirement. I had to just kind of completely put myself in her shoes and feel how she would feel.
The director Alik guiding me through episode one and two was just fantastic. Also, the incredible actors I got to work with and absorb and learn from enabled me and helped me give the best performance I could, because I have such brilliant people to act off of.
What did you enjoy the most about portraying her?
So many things. I think she's a really brilliant character for girls to see. Because she values her opinion and the utilization of voice. And I think she has a lot of people who are telling her what she shouldn't do with her future which would be confusing at that age. But ultimately, she takes her future in her own hands and she decides what she's going to do with it. That's something that a lot of young people can learn, that the future is yours.
What would you say is at the heart of The Witcher story itself?
I'd say family for all the characters. You know, whether it's the families they were born into, all the families they are destined to be with. All the characters have experiences or things that translate through their character that are linked with family. The loss of it, the searching for it. Those are all a crucial theme at the heart of the show.
Are there any memorable moments, funny moments?
There was this one day which was just hilarious because we spent the whole day along this long table. It had this revolting-smelling meat and we just had to sit there for hours. And you could tell we were all just going like a little bit loopy.
What was your favorite location to film?
It was just one day where it was in Hungary. It was just this beautiful backdrop. We were on this kind of hill and it was just incredible. I really felt like I was in a fantasy world. And there was snow on the ground. Then there was a sunrise because we got there so late. It was just beautiful. That was my favorite location.
What was your experience working with Henry?
Henry is incredibly supportive, incredibly passionate about the show. He works really, really, really hard. And he has so much experience and advice to offer and he's very relaxed.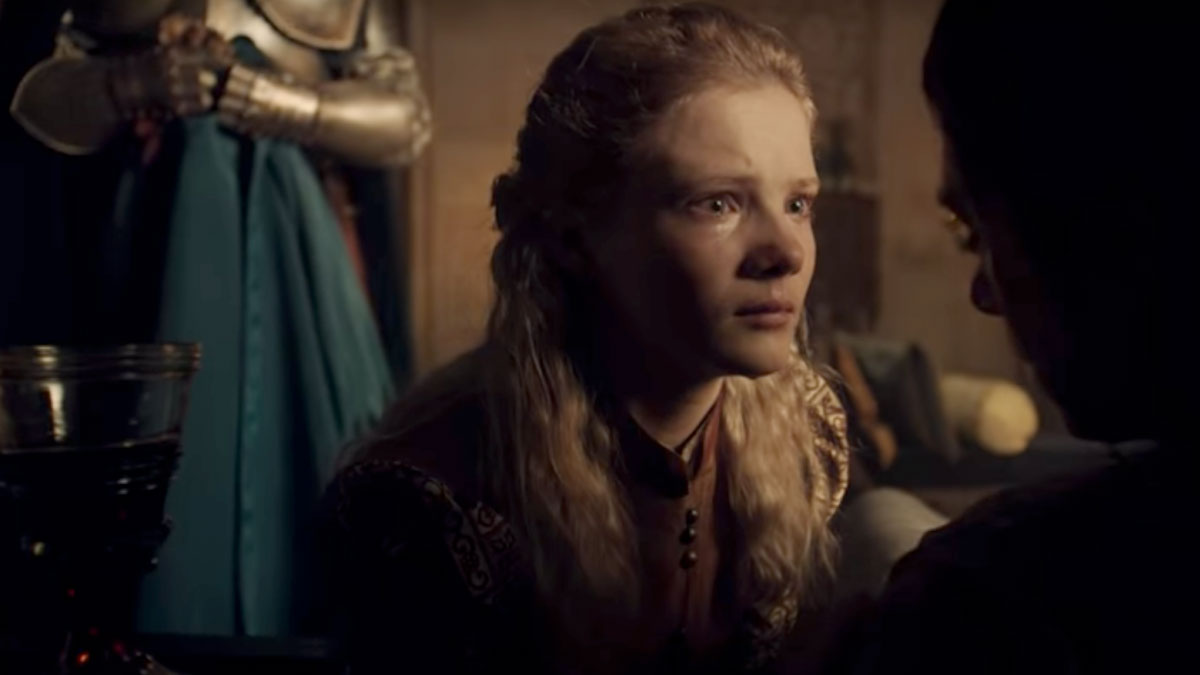 Let us know what you think in the comments below, or in our forums!
7/19/2019 2:35 pm
Today is the day that devoted fans were waiting for: The Witcher panel at SDCC. In attendance the actors Henry Cavill, Anya Chalotra, and Freya Allan, along with showrunner Lauren Hissrich. While the panel could not be live streamed, there are many updates from the lucky thousand attendees who were present. If you could not make the panel, we've got you covered! While not an official trailer, it shows footage from the show itself and gives fans a taste into the world of the Continent. Cheers roared throughout Hall H, and the hype for the show's December release date is still going strong.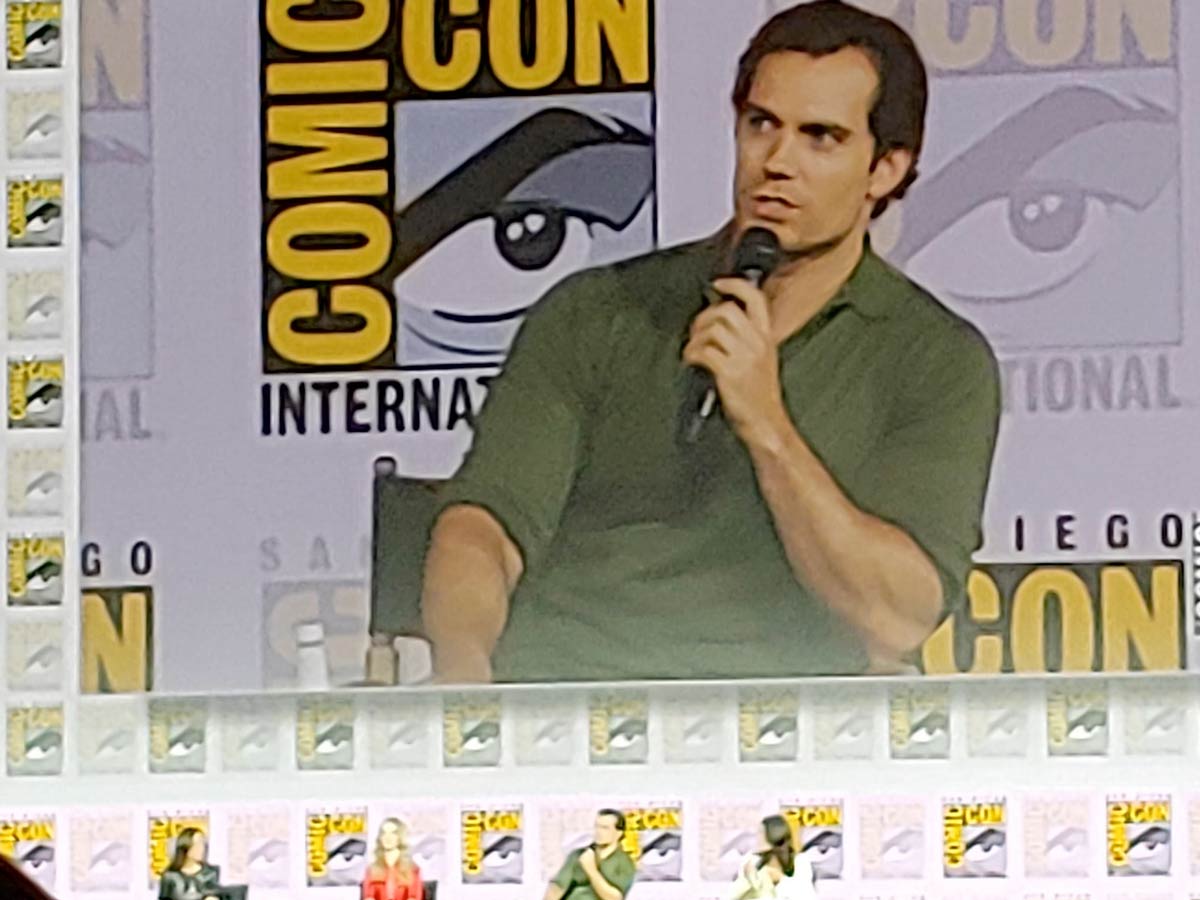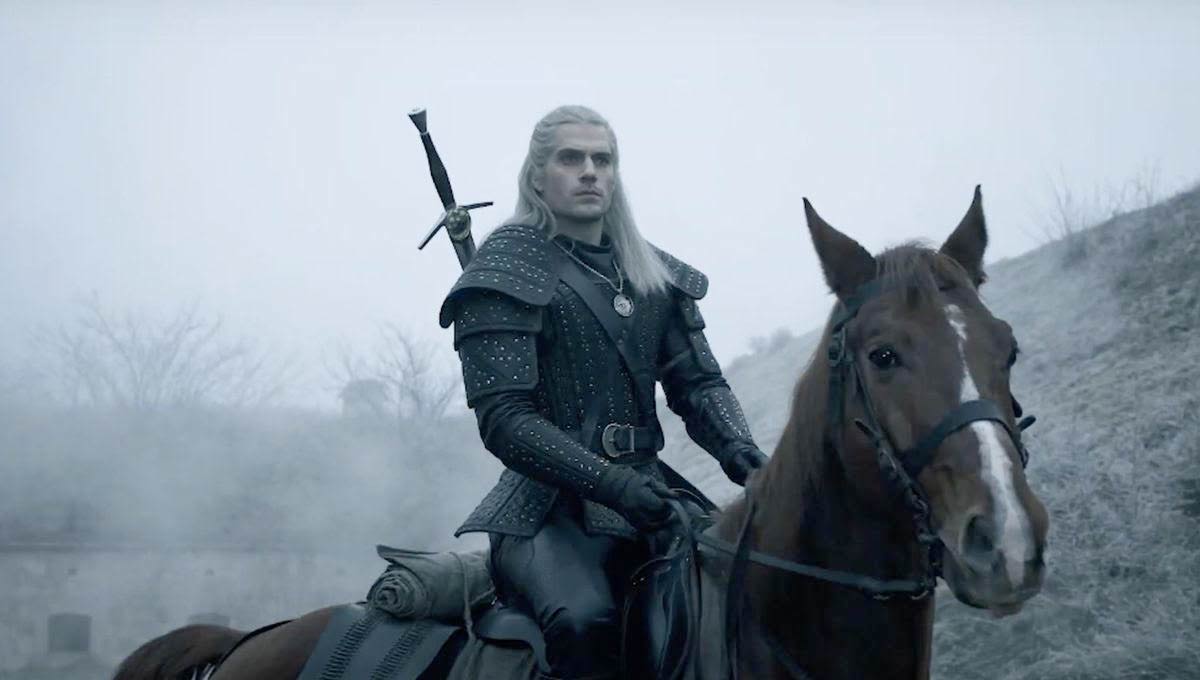 Photos via Cindy Gobrecht
What do you think of the footage? Does it have you hyped for the show? Let us know in the comments below or in our forum.
7/18/2019 4:38 pm

Tomorrow at San Diego Comic Con, lucky fans will be watching one of the most anticipated panels this year: The Witcher. Showrunner Lauren Hissrich, Henry Cavill (Geralt), Anya Chalotra (Yennefer), and Freya Allan (Ciri) will be in the panel and discussing the upcoming show.
Ahead of that, Entertainment Weekly sat down for an interview with Hissrich to discuss the creation of the show and adapting the books for Netflix. When asked about the various ways that the story has been created (books, a video game, and a Polish show), she says:
"We're not adapting the video games, it's a straight adaptation of the books. Which is great as the video games are also an adaptation of the books. They went one direction, we actually get to go another. We're kind of holding close to our chest what we're doing in the first season."
That's not to say that Hissrich won't make it her own. There are many things that can be explored further that were not in the books, for instance- Yennefer and her past. There are also scenes that can be explored and told through film that enhance the storyline.
Hissrich understands that in the world of the Continent, there are no true definitions of good and bad. When elaborating on the shades of grey, she explains, "The characters you're rooting for in the beginning may not be the characters you're rooting for in the end. And characters you hate and seem absolutely evil are motivated by something that's really relatable and human and emotional."
When asked when we will see a trailer, she holds her cards close. "I cannot say. Obviously, things are ramping up and I cannot wait for fans to see something so I hope it's soon."
You can read the entire interview here. Tomorrow TheWitcher.tv will be providing news and updates about the panel, and we will be at the round table interviews. So stay tuned! Let us know what you thought of Hissrich's interview in the comments below or in our forum!
7/7/2019 6:03 pm

Netflix has been gearing up for The Witcher panel at San Diego Comic Con just a couple weeks way, and they have kept fans busy with promotional images and logo assets. However, it seems there is another addition to the cast- Frida Gustavsson!
According to Redanian Intelligence, Gustavsson's credits have been updated to include The Witcher. Unfortunately it does not list her character. TheWitcher.tv has been able to confirm, via a Netflix representative, that Gustavsson has been cast but did not reveal her role.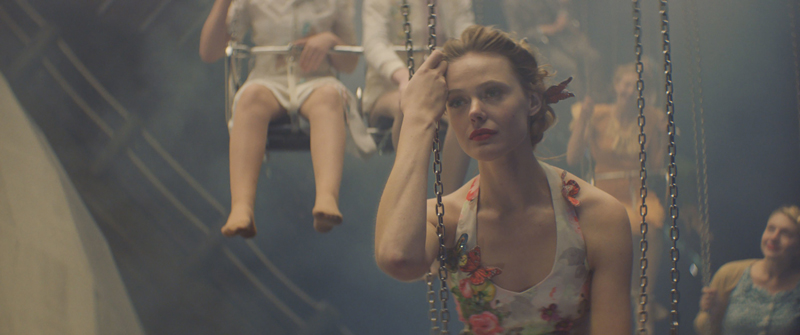 Image from the movie Swoon, Photo: Aril Wretblad
Frida Gustavsson, a Swedish actor and model, landed a leading role in the movie Swoon. In an interview with Vogue on her leading role, she mentioned how her modeling career got started:
At IKEA, funnily enough. I was buying meatballs with my dad and Jenny from Stockholmsgruppen came up and said, "Oh hi, do you want to be a model?" I just started laughing and I was like, "You can't be serious." My big dream then was to become a sports star.
While we can only speculate her role at this time, here are a few images from her Instagram account:
What do you think Gustavsson's role could be? Let us know in the comments below or in our forums!
7/4/2019 2:38 pm

This week Netflix released promo images, logos, and SDCC panel information. Along with that flood of updates, it seems we have an answer to the composers of the show. According to Evolution Music Partners and IMDB, Giona Ostinelli and Sonya Belousova have both been tied to the production of The Witcher.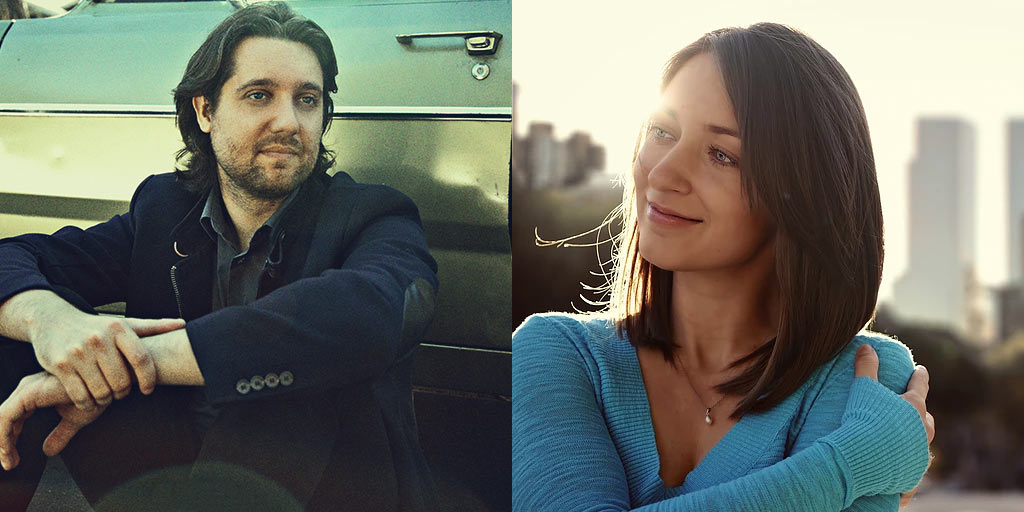 Both have worked together on shows such as The Romanoffs, Lying and Stealing, Sacred Lies, and The Mist. Below is an interview they did together for Global Composer's Network in 2018:
Here are a few pieces that they have composed together:
What do you think of the choice in composers? Let us know in the comments below or in our forums!