3/16/2020 3:48 pm

It is a very uncertain time right now with the Covid-19 outbreak seamingly all around the world. Many shows across all networks have suspended production for fears of the virus and how television sets are more prone to multiple contacts unlike other work environments. Today, via Deadline.com, we have unfortunately learned that new season 2 cast member, Kristofer Hivju, has tested positive for Covid-19. As a result, the already suspended production is going into a deep clean to help manage any further risk.
If you have any questions about the viral outbreak going on be sure to consult your local authorities and abide by their direction. You can also look to reputable resources like The World Health Organization for more information.
TheWitcher.tv would like to wish everyone good health and safety as we all work through this difficult time. On the bright side, if you are voluntarily quarantining or are forced to work from home, we happen to know a good show you could binge! Share your thoughts in the comments below and in the forum!
3/15/2020 5:29 pm

Countries around the world have been taking active measures to halt to increase in coronavirus cases, and the entertainment industry is following suit. Many studios such as Warner Brothers and CW, have postponed filming and releases for a period of time.
A couple days ago, Netflix postponed all filming and production in the United States and Canada. Questions arose as to whether Netflix would extend this postponement to The Witcher, but Netflix has confirmed with TheWitcher.tv that cast and crew have just been given a two-week halt.
This follows a recent update from the World Health Organization officially considering the coronavirus a pandemic. While this is may put a delay on the release date in 2021, it is good that the entertainment industry across the world are taking the initiative to protect the cast and crew.
While things seem like gloom and doom, there are definitely ways to alleviate the situation:
What do you think about the postponement? Let us know in the comments below or in our forums!
3/6/2020 10:45 pm

Update: Netflix has confirmed that Natalie Dormer will not be in The Witcher.
Well here's what we know, there was compelling evidence that Natalie Dormer, most notably famous from The Game of Thrones series was potentially cast in Netflix's "The Witcher" season two. Many of those rumors came from a private instagram photo with Natalie and an unnamed staffer for the Witcher. Today, Screenrant has reached out to Natalie Dormer's representatives, and any and all rumors that she will be on Netflix's The Witcher season 2 seem to be false. The Witcher.tv will reach out to our sources at Netflix to confirm but the initial reports seem to discredit this rumor!
What do you think of this news? Let us know in the comments below or in our forums!
3/6/2020 6:29 pm

We have had a few casting announcements lately, including Kim Bodina as Vesemir; Paul Bullion as Lambert; and Kristofer Hivju as Nivellen. You might know Hivju as the charismatic Tormund Giantsbane in Game of Thrones, but there could be another GoT alumni joining season 2—Natalie Dormer.
According to Redanian Intelligence, Dormer was spotted horse riding in Surrey, a filming location for The Witcher, alongside a crew member associated with the show. While there are a few more clues, these accounts are private—and therefore we will respect their privacy.
Dormer worked with Henry Cavill in their past roles on The Tutors, but she is most known for her role as Margaery Tyrell in Game of Thrones. She recently voiced a character in Netflix's The Dark Crystal: Age of Resistance, so a role in another Netflix show is a big possibility.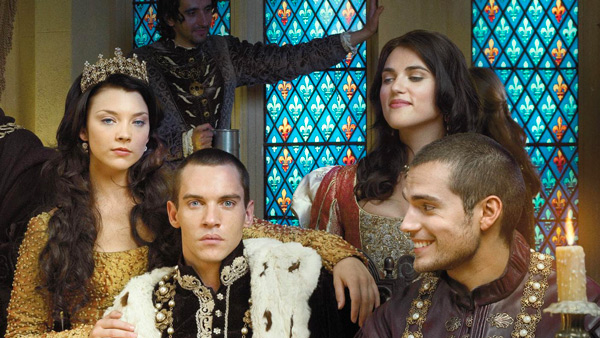 While there is no official confirmation, the rumors have Dormer fans excited. People have begun speculating her potential role—from known roles to the possibility of an original character.

Could Dormer be part of season 2? What do you think? Let us know in the comments below or in our forums!
2/28/2020 11:19 am

NX on Netflix is killing it lately! They are a fun geek related Netflix account that is run by the offical Netflix company. Today they just tweeted out some huge news that the Witcher fans have been pondering for a long time. Who will play Vesemir, the oldest and strongest Witcher in the Continent and for that matter, Geralt's mentor? The answer, Kim Bodnia! Bodnia might be familiar to you as Konstantin Vasiliev on the show Killing Eve. Nonetheless, this is very exciting news!
What do you think of this news? Happy with the choice? Let us know in the comments below or in our forums!