10/13/2021 11:08 am

As we get closer and closer to December 17th, Netflix has released more promotional materials for the upcoming second season, this time starting with character posters. First up we only have Geralt's poster, showcasing him in his new armor with the tagline "Destined to Protect". It's no surprise considering his role after taking Ciri under his wing and teaching her the ways of the witcher. Check out the poster here: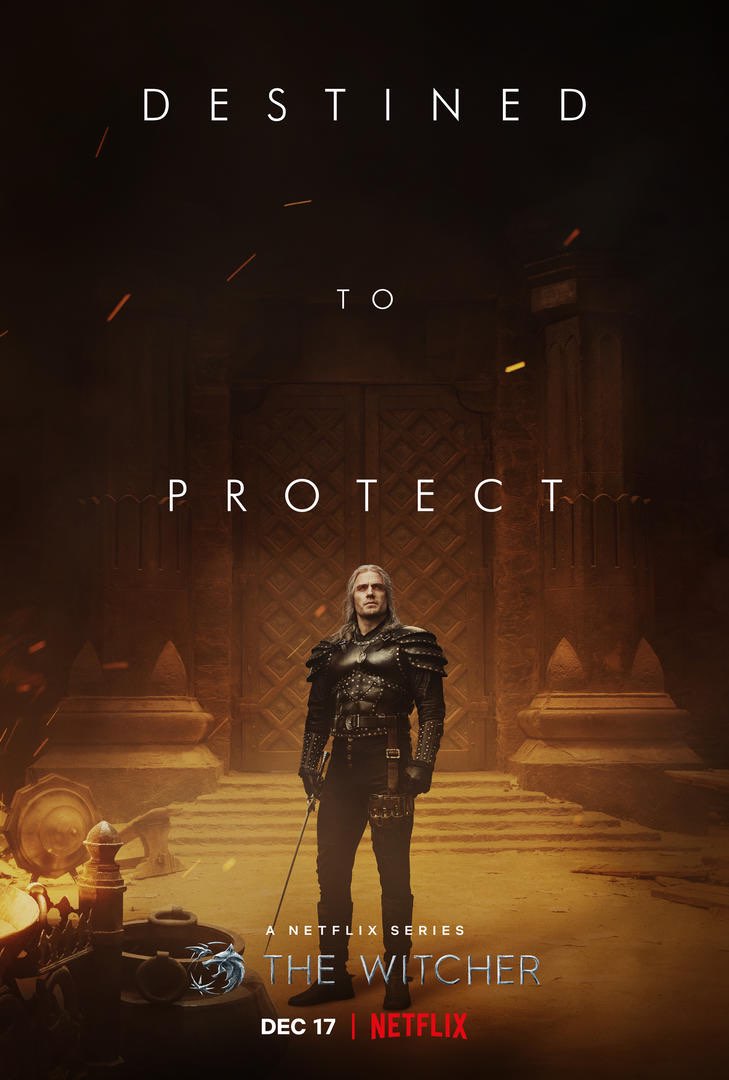 Next up is Yennefer. She's been through a lot during the first season, and as the tagline says, she's "Destined to Survive". Check it out: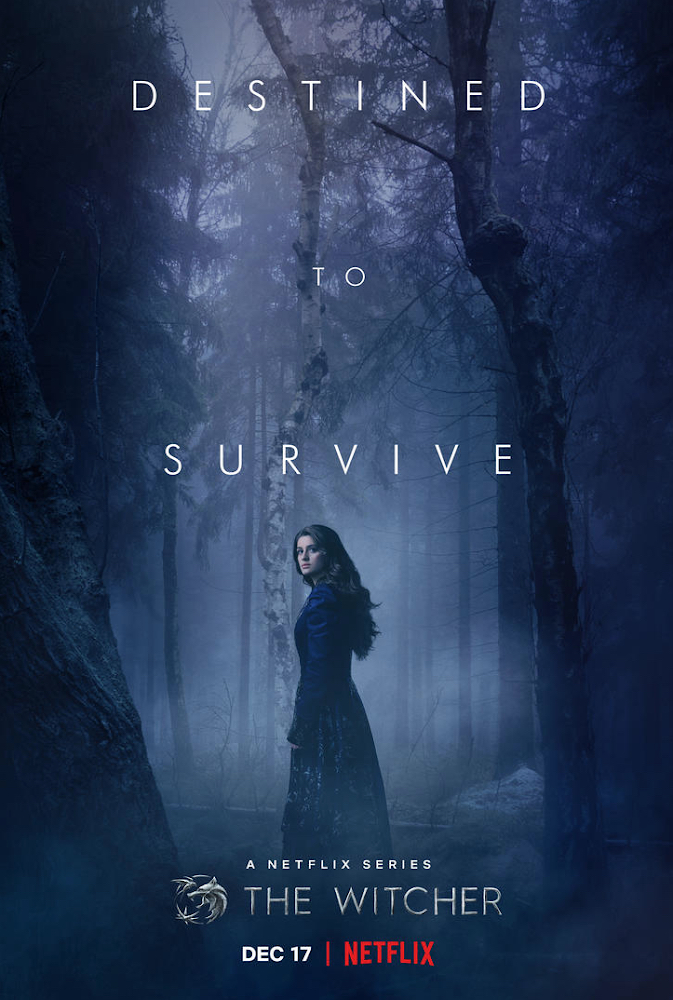 And last but certainly not least, Ciri, who is "Destined to Fight". After the harrowing ordeal that Ciri went through in the first season, it comes as no surprise that she's a fighter. She learned a lot in a short span of time, and now we're sure she'll be learning a lot more in the second season. Take a look at the poster here: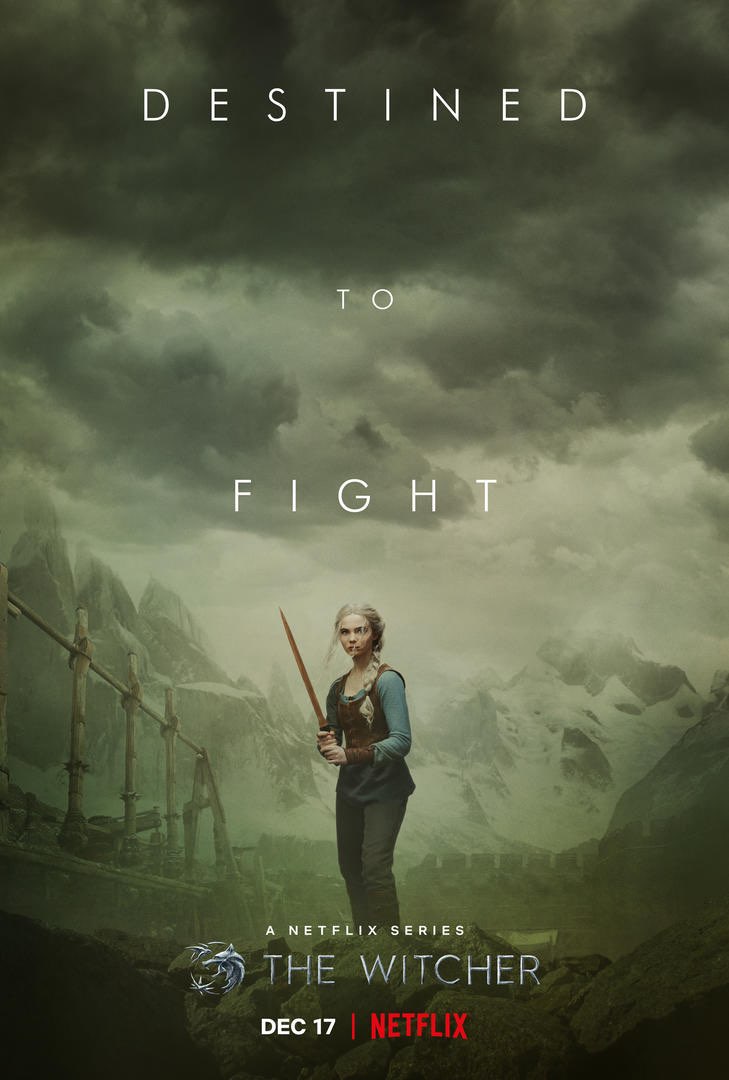 We're sure that more character posters will be coming out soon, so keep an eye out for more to come! Let us know your thoughts in the comments below or in our forum!
9/25/2021 11:44 am

We are inching ever closer to the premiere of The Witcher season two, which releases December 17, 2021. Although we were gifted with images and the animated film, The Witcher: Nightmare of the Wolf, fans are chomping at the bit for more. At Netflix's virtual event, Tudum, we got the scoop on season two and The Witcher: Blood Origins. Here is the scoop:
Henry Cavill reveals the season two exclusive clip
Declan De Barra, the showrunner of The Witcher: Blood Origin, takes us on a tour of the set.
Lauren Hissrich confirms that there will be a second animated witcher film, a kid and family friendly animated series, and season three is a go!
Henry Cavill reveals a new season two trailer
Did you watch Tudum? What are you most excited about for in season two? Let us know in the comments below or in our forum!
9/24/2021 2:37 pm

Tomorrow, Netflix will be holding their first fan event to showcase its upcoming movies and shows. Not unlike Netflix Geeked's event earlier this year, or WitcherCon, on September 25th we'll be getting some new stuff for both The Witcher's second season and The Witcher: Blood Origins. Although Netflix doesn't hint as to what exactly we'll be getting, we're excited to see what will come tomorrow! According to Netflix's schedule, both of The Witcher showcases will happen on the 3rd hour of their event.
What are some of your predictions for tomorrow?
8/20/2021 10:41 am

We were very fortunate to have gotten a chance to see The Witcher: Nightmare of the Wolf in order to post our reviews, and in true fashion, you can read our review without worrying about spoilers, so without further ado, let's dig in:
Right away from the beginning of the film, we can tell we're in the world of The Witcher. It's a dangerous, dark and magic-filled place we've seen before, and yet at the same time, it's unique. We see that Vesemir is an entirely different type of Witcher. He's brash, talkative, and suave, and we can't help but be pulled into his story. The Witcher: Nightmare of the Wolf takes us on a journey and has us follow Vesemir through the years, from a young boy to the story of the movie.
Vesemir serves as a guide to both welcome new fans as well as returning fans, bringing us deeper into the world with both wit and engaging storytelling. As the film plays out, time will fly by, and by the end, you'll be wishing this was actually a series and you could press "play next episode". Nonetheless, this film has a great story, a stellar cast of characters, and hauntingly beautiful music.
The choice to make an animated film rather than live action was interesting, considering that thus far, it's the only spin-off/ Witcher property that's being animated, but the medium works so well. It's fluid, the movement flows non-stop - even in the quieter moments - and there are scenes where live action just wouldn't have worked as well as live action with CGI. Studio Mir has a track record of making amazing animations, and they don't disappoint. And don't think that, just because it's an animation, that the action will be more subdued. It's bloody and raw and real, you'll have no shortage of scenes to see the harsh world that the movie takes place in.
Something else that will pull you in is the music. Right from the get go you'll be greeted with a disarming melody, and the incredible music continues throughout. There might be no ear-worm like Toss A Coin, but the music definitely hits in the right moments.
Of course, the movie is also a fascinating story, with some mystery and a lot of action. You'll definitely get a sense for every character, and every one of them serves a purpose to further drive the story. As this is the spoiler-free review, we can't share much, but suffice it to say that this film will pack a punch and leave you wanting more of the story, while also giving you a finite story that really helps to build the world before Geralt, and why the world in the show is as it is.
Overall, this was a very enjoyable film, and I would recommend everyone to watch it and be enthralled by the amazing story as well as the incredible animation and music.
8/18/2021 10:39 am

The Anime Film The Witcher: Nightmare of the Wolf is coming out in five days! We'll get to dive deeper into the past and find out more about witchers, particularly Vesemir. To prepare us for what might come, today Netflix has released 7 new posters detailing some of the characters we'll be encountering in the movie. It's great to see the characters as well as significant objects or symbols to each one. Check out all the character posters below:
Are you excited to see the film in a few days? What are your thoughts? Let us know in the comments below or in our forum!