3/31/2020 7:34 pm

There is no denying that The Witcher has influenced the lives of many fans—old and new. After the release of season one, Netflix's show rose to extraordinary popularity. Viewers wanted more: be it through the books, the Witcher games, fan art, or cosplay! Now there is another way to experience the Continent—smell.
A new startup called The Witcher Wax Works has come up with a revolutionary collection of scented candles inspired by the show. After watching all eight episodes in one sitting, founder Burt Gunderson was struck with a business opportunity. "I remember laughing, crying, and worrying about the characters just like I was on that journey with them. I'm not a creative man, but I always had a talent for smells. I thought, why not? I don't want to just WATCH the show—I wanted to SMELL it!"
Capturing the essence of the world is a tall order, but after months of experimentation, Gunderson believes that the company has created a boutique line of candles that every fan can love. Based on his favorite quotes and scenes, The Witcher Wax Works presents three exciting scents: Sad Silk Trader, Destiny (Onion), and The "Okay" Evil.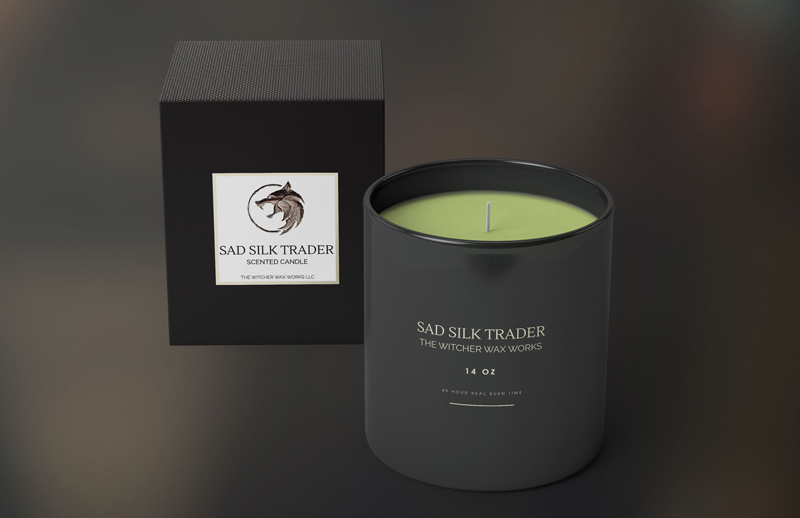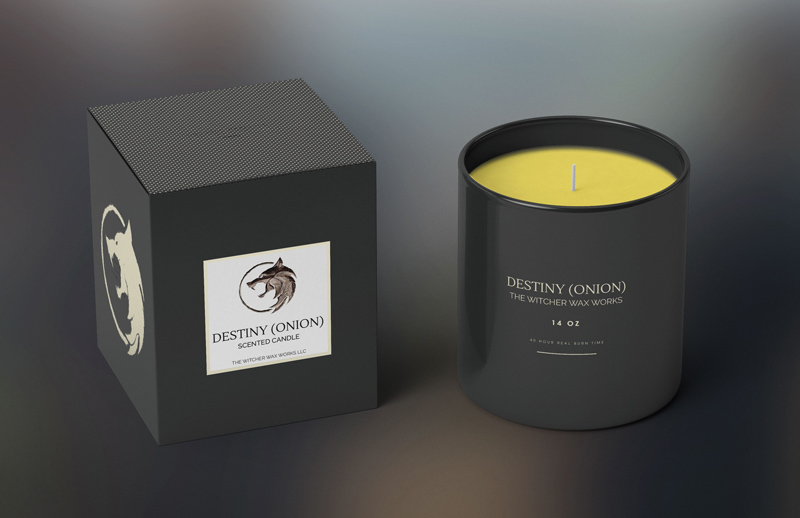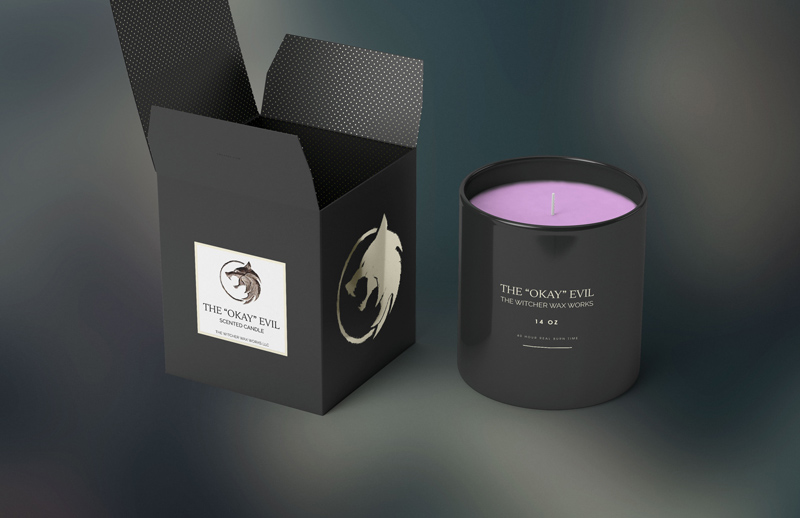 When will the product launch, and at what price? That remains to be seen. Gunderson is currently travelling across the world with a goat he lovingly named Jaskier. He doesn't believe he can stand behind a product until he himself answers destiny's call.
Also…April Fools! We hope you enjoyed the article, and let us know what you think in the comments below or in our forum!
3/27/2020 7:33 pm
The world is in a strange place as we all do our part to stop the spread of the corona virus. Entertainment industries has paused filming at this time—including The Witcher—after actor Kristofer Hivju tested positive for COIVD-19. It comes as no surprise that the live concert featuring music from The Witcher has been postponed in Poland.
Krakow Film Music Festival has announced that due to safety concerns, they have postponed their events until 2021. The TV Series Gala—which would have occurred in May—was to have featured live music from some of the most popular shows.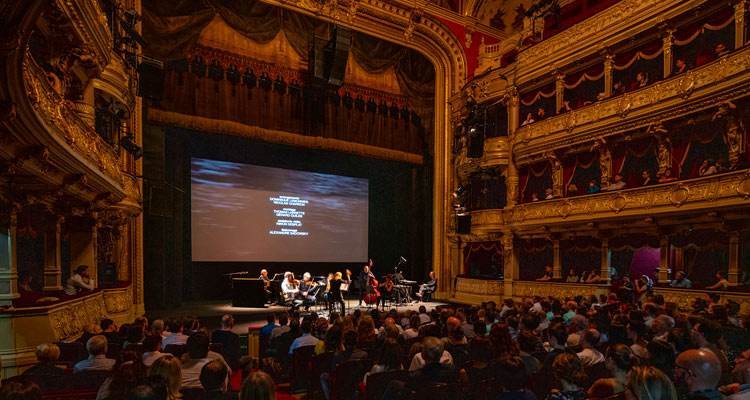 The lineup is certainly impressive, featuring guests such as The Witcher composers Sonya Belousova and Giona Ostinelli, and vocals by show writer Declan de Barra. Below is the program lineup:
Mac Quayle – American Horror Story, Mr. Robot
Martin Phipps – Black Mirror*, **The Crown, **Victoria
Hildur Guðnadóttir – Chernobyl
Lele Marchitelli – The Young Pope
Hauschka – Patrick Melrose, Gunpowder
Kyle Dixon, Michael Stein – Stranger Things*
Łukasz Targosz – The Pack
Sonya Belousova, Giona Ostinelli – The Witcher
Trevor Morris – Vikings
Bartosz Chajdecki – Wartime Girls, Conspirators

Arrangements: *Stefan Behrisch, **Edward Farmer
Sonya Belousova – vocal, piano, hurdy-gurdy
Ania Karwan – vocal
Declan de Barra – vocal
Einar Selvik – vocal, ethnic instruments
Lindsay Deutsch – violin
Tina Guo – cello
Marcin Patrzałek – electric guitar
Raffael Seyfried – electronics
Mac Quayle – piano, synthesizer
Dominik Wania – piano
Wojciech Gumiński – double bass
Diego Navarro – conductor
Trevor Morris – conductor (featuring)
Pro Musica Mundi Choir
Sinfonietta Cracov
No dates have been set just yet, but the festival is working hard to reorganize it for next year. It is a shame fans won't be able to experience live music, but a completely reasonable choice. Even we'd love to experience the festivities in person, but that doesn't mean you can't have some fun until then!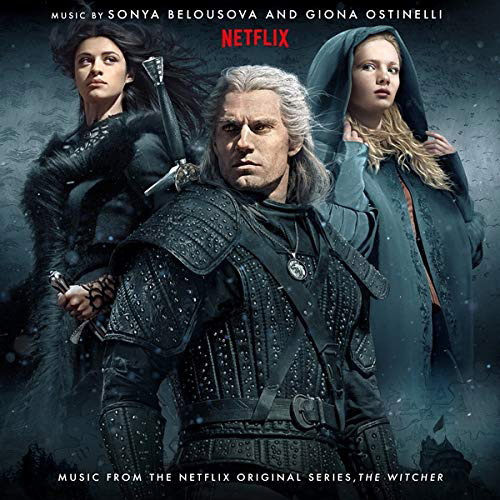 As seen on Amazon, the CD version of the soundtrack will be available on April 10th for $24.99. If vinyl is your thing, composer Belousova has mentioned a vinyl release at some point.
What are your thoughts? Let us know in the comments below or in our forums!
3/16/2020 3:48 pm

It is a very uncertain time right now with the Covid-19 outbreak seamingly all around the world. Many shows across all networks have suspended production for fears of the virus and how television sets are more prone to multiple contacts unlike other work environments. Today, via Deadline.com, we have unfortunately learned that new season 2 cast member, Kristofer Hivju, has tested positive for Covid-19. As a result, the already suspended production is going into a deep clean to help manage any further risk.
If you have any questions about the viral outbreak going on be sure to consult your local authorities and abide by their direction. You can also look to reputable resources like The World Health Organization for more information.
TheWitcher.tv would like to wish everyone good health and safety as we all work through this difficult time. On the bright side, if you are voluntarily quarantining or are forced to work from home, we happen to know a good show you could binge! Share your thoughts in the comments below and in the forum!
3/15/2020 5:29 pm

Countries around the world have been taking active measures to halt to increase in coronavirus cases, and the entertainment industry is following suit. Many studios such as Warner Brothers and CW, have postponed filming and releases for a period of time.
A couple days ago, Netflix postponed all filming and production in the United States and Canada. Questions arose as to whether Netflix would extend this postponement to The Witcher, but Netflix has confirmed with TheWitcher.tv that cast and crew have just been given a two-week halt.
This follows a recent update from the World Health Organization officially considering the coronavirus a pandemic. While this is may put a delay on the release date in 2021, it is good that the entertainment industry across the world are taking the initiative to protect the cast and crew.
While things seem like gloom and doom, there are definitely ways to alleviate the situation:
What do you think about the postponement? Let us know in the comments below or in our forums!
3/11/2020 10:27 am

The Witcher has been heralded as a huge success and much of Netflix's metrics are proving there is a very huge audience that is hungry for more Witcher! While season 2 was already announced before season 1 was launched, Netflix has even more to offer fans of the Continent. Originally reported via Redanian Intelligence, Netflix has confirmed for The Witcher.tv that an animated companion show is in the works! Here's all the information on this incredible companion show, The Witcher: Nightmare of the Wolf:
The world of The Witcher expands in this anime film that explores a powerful new threat facing the Continent.
The team working on it includes The Witcher producers, Lauren Schmidt Hissrich and Beau DeMayo, along with animation studio Studio Mir. Studio Mir is the renowned Korean animation studio known for best-in-class animation including The Legend of Korra and Netflix's Voltron: Legendary Defender.

Note: This article has been updated on March 11th.
---
The Series Gets an Official Description
Netflix has just released an official description: Long before mentoring Geralt, Vesemir begins his own journey as a witcher after the mysterious Deglan claims him through the Law of Surprise. Vesemir, who was briefly mentioned in season 1 via Geralt's flashbacks, is one of the oldest living witchers. He has trained many children who survived the Trail of the Grasses, and is seen as a father figure to Geralt.
---
Writer Discusses Why It's Animated
Writer Beau DeMayo, who was also involved in the live-action first season, spoke to Comicbook.com about the stylistic reason behind choosing an animated route. DeMayo is no stranger to animation—
his start in the entertainment industry began with Disney animation. So when showrunner Lauren Hissrich approached him with the concept, he understood the benefits of the medium vs. live action:
"The script itself, there are certain things it takes advantage of in terms of animation that only animation can do. I think that's what's the most exciting thing that I'm waiting for fans to see. Is that, when you see the anime, it's not just the events, it's what Studio Mir has been capable of pulling off. It's what our partners in the anime division at Netflix have been able to pull off. It is something... it is a story we could not have told in live-action in any way, shape or form.
---
A Release Date Has Not Been Confirmed
In a GamesRadar+ article, it states that the companion story would be released later this year. TheWitcher.tv has reached out to Netflix, who has no comment at this time. For now, the release date remains unconfirmed.
Just thinking about The Legend of Korra animation style being applied to The Witcher is enough for us to toss our coin to Netflix for more original programming! Will you be watching the animated companion show? Let us know in the comments below and in the forum! Don't forget to follow us on Twitter for breaking news!