10/31/2019 7:55 am

It is certainly an exciting day at Lucca Comics and Games, not only is there The Witcher experience for fans to visit, but arguably the biggest panel of the week was today. In a two hour long panel including author Andrzej Sapkowski, showrunner Lauren Hissrich, and the actors Anya Chalotra and Freya Allan, attendees were treated to the official trailer for The Witcher:
Fans at Lucca Comics and Games convention in Lucca, Italy were treated to the brand new main trailer for the highly anticipated new series The Witcher on Thursday 31st October 2019 when showrunner Lauren Schmidt Hissrich unveiled the footage during a panel discussion with cast members Anya Chalotra (Yennefer) and Freya Allan (Ciri).
The trailer also gave fans the first confirmation that all eight episodes of the series will debut on Netflix globally on 20th December 2019.
Based on the best-selling fantasy series of books, THE WITCHER is an epic tale of fate and family. The story of the intertwined destinies of three individuals in the vast world of The Continent, where humans, elves, witchers, gnomes, and monsters battle to survive and thrive, and where good and evil is not easily identified.
What do you think of the trailer, does it have you excited for the series release? Let us know in the comments below or in our forum!
10/30/2019 8:44 pm

Exciting things are happening at Lucca Comic and Games, and Netflix is pulling out all the stops for visitors this week. Not only are there panels spanning two days, but the world of the Continent is being brought to life in an elaborate way.
Badtaste.it was able to tour the experience, named At the Gates of the Continent, while it was being set up, and the results are spectacular. Not only are the props elaborate and the costumes proudly on display, there is a station in which you can create hexes that come to life with your movement.
The maximum amount of visitors is capped at 100 people at a time, but the fun doesn't end there. Each person gets a special medallion which looks like the one Geralt wears in the show, and is given a map to three more Witcher experiences within Lucca to find and explore.
Below are images also courtesy of Badtaste.it, visit their site to see the whole gallery:
As for the panels, the biggest one of the week happens tomorrow, October 31st:
3:30pm to 5:30pm (Italian time)
Meeting with the showrunner Lauren Hissrich, the author Andrzej Sapkowski and the actresses Anya Chalotra and Freya Allan. In addition, Netflix has already confirmed that the trailer will indeed be shown tomorrow at the panel.
On Friday, November 1st there will also be a panel exploring the creation and production of the Witcher:
2:00pm (Italian time)
Executive producer Tomek Baginski, costume designer Tim Aslam, and production designer Andrew Laws discuss the creation and process that went in to bringing the show to life.
What do you think of the Witcher experience at Lucca? Are you excited to watch the official trailer tomorrow? Let us know in the comments below or in our forum!
10/27/2019 12:04 pm

The Witcher is gaining a lot of steam around the world. With its Polish lineage, Game of Throne's magnetism and mega-star Henry Cavill, Netflix is doing all they can to get the whole world rallying behind the new show. In an effort to do that, the show was well represented at MCM and Comic Con held in London. During the panel, the show revealed new clips exclusive to the audience. Redanian Intelligence had someone in the audience to see the footage. While the new scenes aren't available to be watched online, here's what their report says on the new footage:
This clip shows Yennefer (played by Anya Chalotra) eulogizing a dead baby. We know she will try to save the baby and her mother Queen Kalis of Lyria (Isobel Laidler) from a yet unknown mage (Marcin Czarnik), teleporting through various destinations. All her efforts are in vain as both the mother and baby don't survive the confrontation. The clip likely comes at the end of this struggle.
As for the second scene, the report states:
The second clip shows Ciri's encounter with Dara (played by Wilson Radjou-Pujalte). Dara wasn't in the books but will be a crucial part of Ciri's story in the first season. At MCM Freya Allan said: "He is the main source for her different perspective and viewpoint. He's vital at keeping her going and they make a good team. They are from completely different backgrounds but they get together and it doesn't matter anymore."
For a word by word break down of the scene, visit Redanian Intellegence.
Let us know what you think of this new information in the comments below and in our forum!
10/23/2019 1:08 pm

New images from Netflix's upcoming show The Witcher have been revealed- exclusively from Italian news site Corriere, who visited the set in January. They also had an opportunity to speak with the cast and crew. Below are the images and some insight into their visit: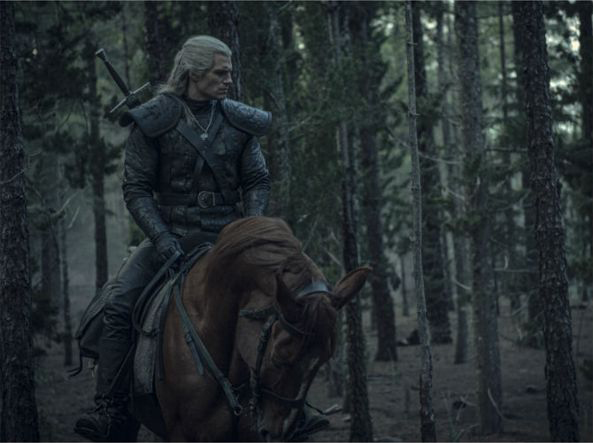 We are often told, in the course of the day and not without some giggle, that Cavill speaks like Geralt even at the end of the shoot so much he is immersed in the part of the witch with yellow eyes.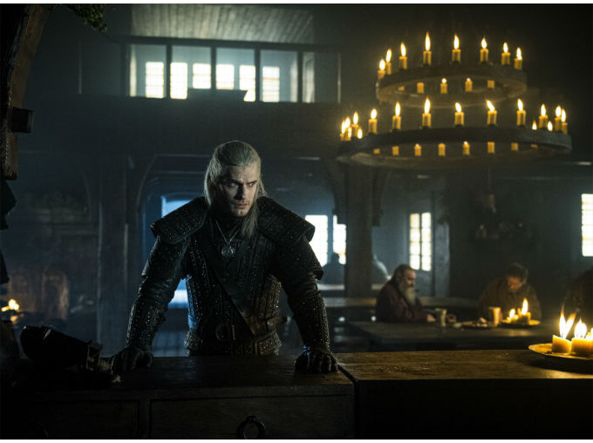 Speaking with Andrew Laws, a production designer, it was emphasized that "Nobody is in a green room talking to a ball. We wanted a visceral story with a lot of 4D, we were more physical than we could have been; the public is too clever when it comes to CGI, which can particularly disengage from magic."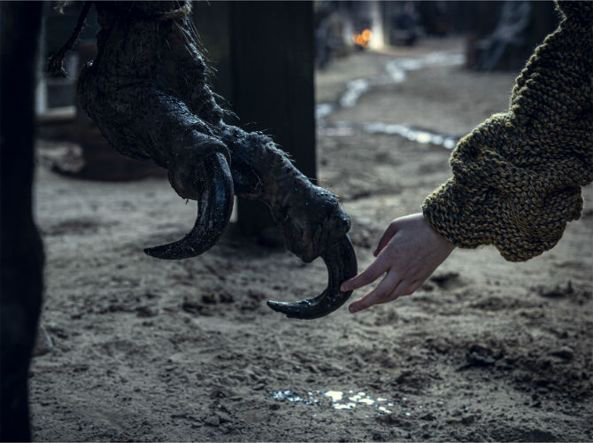 When asked about her character, Anya Chalotra had this to say about her portrayal of Yennefer, "She is always in control: nice or nasty, she presents different versions of herself depending on the interlocutor and you will discover why. The more I know her, the more I seem to resemble her."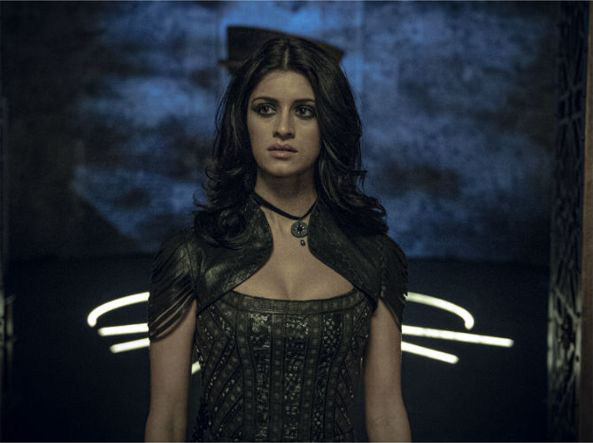 What do you think of the newest images? Let us know in the comments below or in our forums!
10/20/2019 2:37 pm

While fans eagerly anticipate the release of The Witcher, which has yet to reveal an official date, new interviews with the casts have been released. Spanish news site Hobby Consolas recently published interview with actor Henry Cavill, and another with Anya Chalotra and Freya Allan.
Note: The original articles are originally in Spanish, and translated using Google translate. There might be some slight differences that may have occurred.
It is no surprise that Henry Cavill has been passionate about the role, even going so far as to constantly call showrunner Lauren Hissrich daily about auditioning. He has played the video games and has read all the books, and elaborates, "I don't consider it a job, for me it is more like an extraordinary opportunity to live my childhood and adult life fantasies. That's why it's one of those things that I enjoy and I don't find it difficult to get into the character. "
What excites you about Geralt as Henry Cavill? How do you connect with a character personally?
Connect with the character personally? I think there is a bit of the person who wants to be in me too. It's what I want to be, I want to be that person. I also have similar doubts to those that Geralt has about the world. And I find freshness in Geralt's approach ... It's a difficult question to answer ... and very personal. I think this part of me probably resonates with him. Because there is definitely a balance of his personality that messes up mine.
The show is, on the one hand, entertainment and, on the other hand, there are many political elements in it. How would you describe the program to a person who is not familiar with the book? Or the adaptation to the video game?
Very good question. I would say it is difficult to describe it in a highly political world. You have the opportunity to follow a character who is refreshingly apolitical. And also at the same time controversial and politically correct according to his views, this is how he would describe it.
When we see you, we also think of great heroes, what is it like to play Geralt compared to Superman?
They are very different characters, but both are heroes. I think Geralt has an opportunity to add some more fun, the nature of being an ancient hero, apolitical, controversial in his views and non-conformist. So it can be much more fun. But, even so, both are heroes, I think Geralt is Superman at heart, but it's something else outside. Therefore, it provides another layer for the public to break and for other characters to reach it.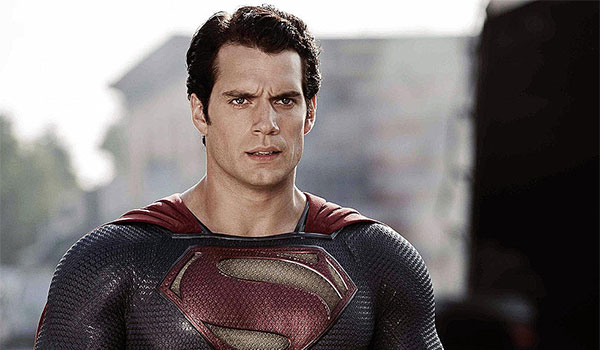 How important are female characters to Geralt and how do you describe them in your work on the character?
I think, for Geralt, nobody is important. Or that is what he likes to think anyway. Unconsciously or subconsciously, everyone becomes important to him, has an extraordinary and conscious connection with his mother, which is a lost relationship, but somehow they are incredibly strong and deeply rooted in his psyche.
In a separate interview with Anya Chalotra and Freya Allan, the actors also delve into their roles. Although both have not read the much of the books, or played the video games based on the novels, they explain their process to bring their characters to life.
How was playing the role of Yennefer and what was your main source of inspiration?
(Anya Chalotra) To play a sorceress you have to have a great imagination (we wink): I use my imagination and that is taken from the books and is a challenge for any actress.
I guess the book was my main source of inspiration and obviously I started playing the games and everything else because I took it out of our script that is like our Bible for this production.
And in the case of Ciri?
(Freya Allan) It was not difficult for me to connect with Ciri because it seemed to have a natural connection with the paper, I read one of the books and for me the main thing is the script to build the character.
Do you feel great pressure since the story has a legion of fans?
(Freya Allan) There's a bit of pressure, yes, but I try to do my best with Ciri in The Witcher and I'm quite satisfied with the daily work, I think it's good enough.
(Anya Chalotra) I don't think about how many people will see it, I focus on the moment and what it will do now and carry it out, naturally you feel some pressure because it matters to you and it is a really big project and never I had been involved in something like that before but all that helps on this trip so ...
What can you tell us about your characters' relationship with Geralt of Rivia and your contact with Henry Cavill?
(Freya Allan) I think Geralt could not be who he is without the female characters in the series The Witcher, they are very important, it is very important to have them for the story and for what has been created.
(Anya Chalotra) The first time I met him ... he is super humble and pleasant, very understanding and gives his support to others and to production, he gives himself and is passionate, it is a delight to work with him.
(Freya Allan) He is passionate about the project, is adorable and committed, focused on doing his best, you will love it."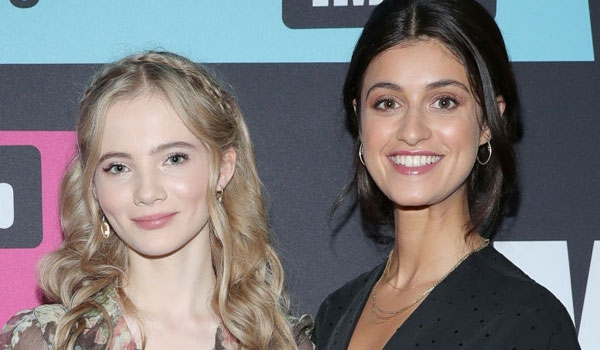 You can read the full interviews with Hobby Consolas here and here. What do you think about the interviews? Let us know in the comments below or in our forum!