1/30/2019 10:11 am

As we were able to confirm with Netflix, The Witcher production has a second location on the Canary Islands. That, however, doesn't stop production in Budapest. A casting call for little people has gone out for a February 8th call date. In addition, actor Shaun Dooley has also joined the show. He took to Twitter to share his excitement with working on the show and with Henry Cavill. As of yet, he is unable to confirm who he will be playing.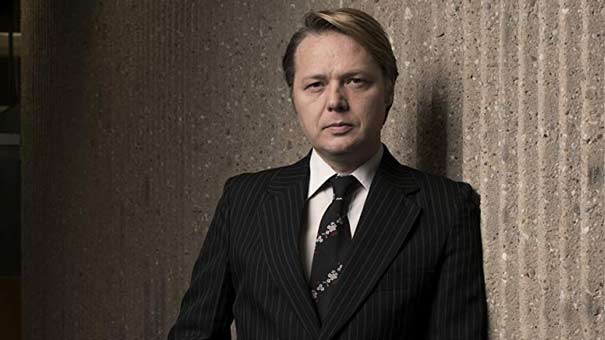 Finally, we are keeping an eye on two more possible cast members. Gaia Mondadori, an eighteen-year-old actor has been followed by a cast member on twitter, and is following many of the cast and crew on the show. With these castings rumors taking place, its likely that the next phase of production is in full swing!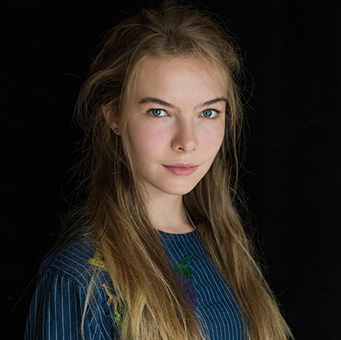 Let us know what you think in the comments below and in our forum!
1/17/2019 8:22 pm

While the majority of filming is currently being done in Budapest, fans have long since guessed at other potential locations- such as South Africa and Romania. Today, WitcherFlix revealed the Canary Islands in Spain being a high possibility for a secondary location.
We are excited to confirm, via Netflix, that the show will indeed be filming somewhere in the Canary Islands! Exact locations and dates are TBD. With such lush scenery to choose from, we can't wait to see the beauty of Budapest and the Canary Islands when the show releases.
What scenes from the book do you think could be filmed on the islands? Maybe…something…Brokilon? Let us know your thoughts in the comments below or in our forum!
1/16/2019 10:52 am

In an interview with Radosław Czyż for Gazeta Wyborcza, creative director Tomasz Bagiński discusses filming a large production like "The Witcher" in Poland, and the challenges of adapting the story for global audiences.
Bagiński tells how convincing Andrzej Sapkowski, writer of the beloved book series, was a long process. However, the beginning of discussions started by simply mailing a letter to the author.
In relation to filming a large production in Poland, Baginski says:
"The film industry in Poland is quite provincial. And although we have a lot of talented people who put a huge amount of work into Polish cinema, it still has an amateurishness."
He is optimistic about the growth of the Polish filming industry- as such large productions offer more opportunities that were not available in the past.
When asked about casting choices, he showed support for Henry Cavill and the rest of the cast. While aware of criticism online, especially for larger roles, he remains unwavering in the choices of the team:
"…all casting choices are well thought out" and persuaded to wait with grades for the end result."
What are your thoughts? Do you agree with Bagiński's assessment of the Polish film industry and casting choices? Let us know in the comments below or in our forum!
Note: This article has been edited to credit the original source of the interview.
12/24/2018 4:58 pm

Rumor has it that Netflix is pleased with how "The Witcher" is progressing, and is willing to greenlight more seasons in the future. This insider info comes from a tweet by KC Walsh, Editor in Chief of Geeks WorldWide.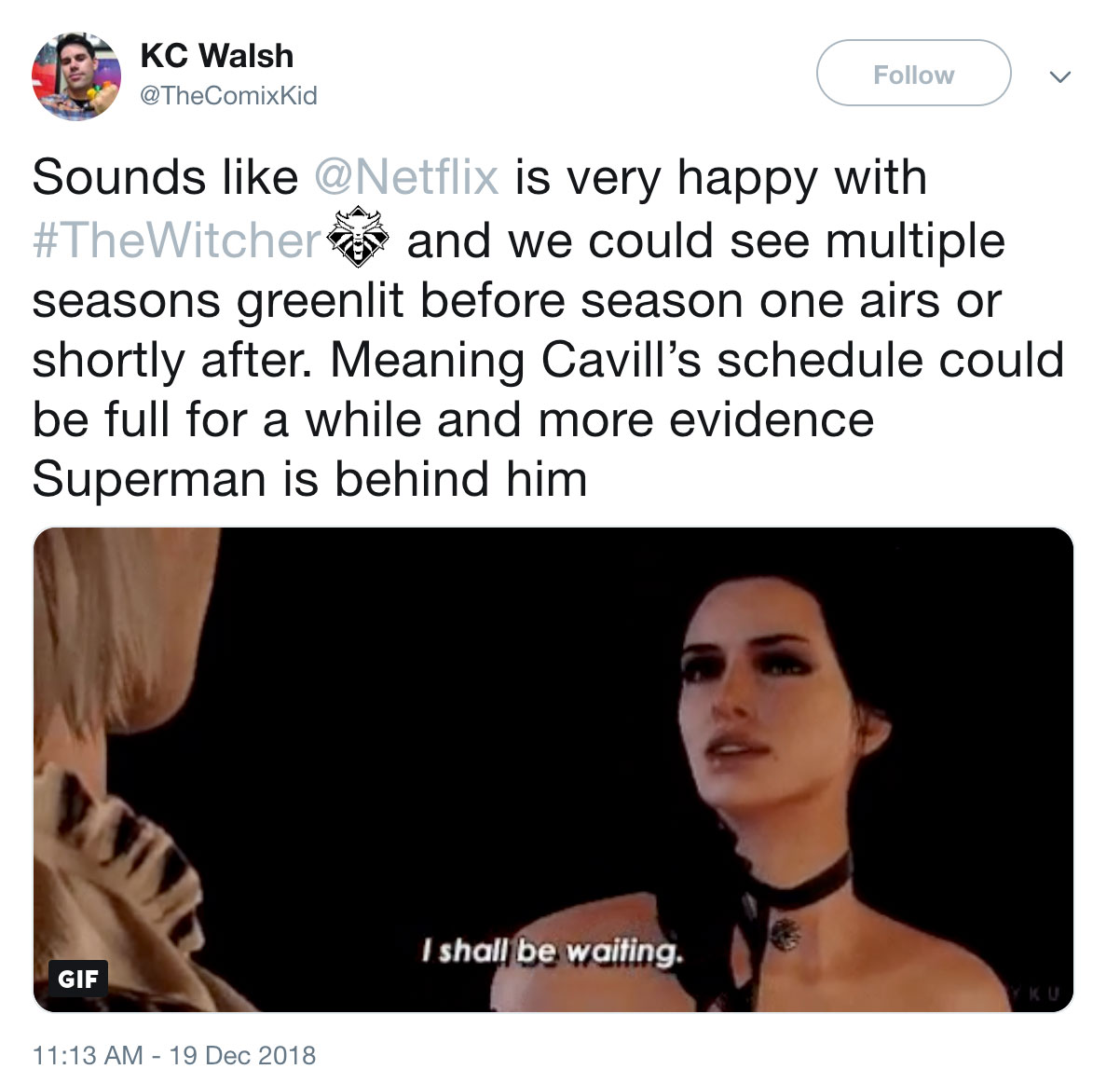 Filming has currently paused for the holiday season, but will resume in January.
While Netflix could be willing to greenlight more seasons, even before filming completion, fans should take this information with a grain of salt. Many things can happen when it comes to logistics such as finances, contract renewals, and availability. Henry Cavill, in particular, has DC fans wondering if he will reprise his role as Superman in the future.
What are your thoughts? Do you think Henry Cavill could be the White Wolf and Superman at the same time? Will we be seeing a second season in the future? Let us know your thoughts in the comments below or in our forum!
12/14/2018 10:27 am

Over the last 24 to 36 hours, fans across the world have been trying to figure out if the special effect demos that we exclusively shared were indeed a part of the Netflix's show. The quality looks top notch, and the fight scene in the village is clearly a live action one- not a fully digital environment. All that considered, TheWitcher.tv can now exclusively claim that these videos, while extremely well done, are NOT a part of the Netflix show. We've reached out to Netflix, who was able to provide this information for us. The last mystery to be solved rests with Topedo Pictures. Why did they make these and what are they for? Demo reel to land a contract, perhaps? For now, we simply know this is not for Netflix's "The Witcher."
Share your thoughts as to what Torpedo Studios is up to in the comments below and in the forum!