7/21/2019 10:00 pm

Along with interviewing actors Anya Chalotra and Freya Allan, we had the honor of speaking with showrunner Lauren Hissrich. While we learned so much from the panel, we were able to discuss aspects of the show in further detail. Below are the highlights from the interview (questions and answers edited for clarity and brevity):
How excited are you for this?
Crazy excited! I'm still basically vibrating after that panel. I went online on Twitter to do an AMA which I had to ask what that meant, but, "Ask Me Anything." I was trying to keep up with questions, and someone finally was like, "It's been an hour." I had to move up from my phone, because I'm so excited that the world is finally getting to see a glimpse of what we're doing.
What's your favorite part about?
My favorite part was making sure that we're giving all the characters their due. To me, the story is about Geralt, but also Ciri and Yennefer. The most exciting thing is really digging in and discovering who these women were, before Geralt, made sense that we're not just seeing them through his lens. But we're seeing them sort of find themselves first and be the heroes of their own journeys. And then once these characters come crashing into each other, it's all about how they impact each other, and how they change each other. That was fun to do.
What was the casting process like?
In terms of Geralt, Ciri, and Yennefer- they're all difficult to an extent. Because I'm, I was always afraid. The interesting thing is Anya, we actually cast first as Yennefer, she was the very first piece of the puzzle. We saw hundreds of auditions, and there was something about her. She had such a fierceness, but also such a sort of innate vulnerability. She was the first piece of the puzzle that came in.
Casting Freya as Ciri was also really difficult. We started with a very young, in the first script, Ciri was 11. Very quickly we started looking at 11-year-olds, and we realized a couple things. One, the production constraints of this show. It's a huge endeavor, we shot for a lot of days, and a lot of nights actually. And when you're shooting with someone that young, it's very restrictive.
One of the first things that I was told is that someone that young [of a] Ciri is not going to be able to be that big of a part of the story. And I was like, well, that's not going to work. So we did age up the character a little bit.
Freya, actually, we had cast her as another character in the first episode, and she was signed, sealed and done for that. I couldn't find a Ciri that I loved. Sophie Holland, our casting director, actually called me and said, "I'd love you to think about Freya Allan for this." So I flew over to London, and we cast Freya that day.
And then Henry. Henry is a big fan of the franchise, and started reaching out to me before I had the script, before I had been greenlight, [or] write anything. Finally I sat down at a meeting, and was like, "Great. You're super nice. I'm glad you're really enthusiastic, but like we're not there yet."
It took about four months, and we met. I met 207 potential Geralts, and I realized in that writing process, I actually I had Henry's voice in my head the whole time. So I called him and we met in New York, he read for the part and again, and cast him that day. Every time that the decision was made, it was made in that moment and I just knew it was right.
The trailer was so dark and gritty, but will there be any funny aspects of the show?
It's funny, we tried a couple of different versions of the of the teaser with some some wit in it, because it's all through the show. I mean, obviously, I think the show is super dark. It has some really tragic things in it- some really dark things.
We always kept an eye to what real people do when faced with tragedy, and oftentimes they find the humor in it, because it's the only way to walk through the world. So storytelling wise, we always try to keep that in mind.
Teaser wise? The teaser was so big and so dramatic that anytime we would try to add something funny in you'd be like, "Oh, no, no, no, no." We tried many versions, but yes. In the show itself, there's a lot- especially Geralt's dry wit and Jaskier annoying him as much as humanly possible.
Will there be Easter eggs for fans of the games or books?
You know, it follows the books pretty closely, what I like to say is that we also, we find the things between the lines in the books, so there are events and books or moments in the books that you just kind of speed by them. And as a reader, you're like, "Okay, I get it, I understand we have 587 pages here that we've got to get through."
But if you had a chance to push, pause, and dig into that moment a little bit more, there's lots of that in the first season. I think watching every episode, fans of the books themselves are going to understand every story we're telling- they're going to find the moments. We actually took the lines from the books as dialogue. So we did our best to honor them. But I also think there's a spattering of some fun, new things that aren't in there to really enhance the stories that we wanted to tell.
In terms of the games, no, we're not related to the games at all. So there aren't really easter eggs for gamers there, but I'm a huge fan of the games. So I think that if you love them, you probably love them because you love the characters. You love the tone of the stories, and those things will definitely be present in the show.
What was the biggest obstacle you encountered?
The weather. We shot a lot of different places, and it's a very big show. Our crew is about 300 people, and we carried most of them with us most of the time. And [they are] the most dedicated sort of tireless crew ever.
I think I mentioned on twitter at some point like I need to stop writing like "exterior woods, night." Because there's a lot there's a lot of darkness and a lot of rain. A lot of weather, I would say that's really it. I mean, it was trying to to keep going day after day, when the world seemed to want to kill us, the actual planet seemed to want to kill us! But no, everything else was kind of a joy. Honestly, I mean, we feel we also so lucky to be able to be bringing this to life.
So you said you thought 207 other possible Geralts? What made you come back to him?
So much. So, you know one of the great things about Henry himself, he that he likes to just as a person, he likes to sit back and watch and sort of take in and process and not constantly verbalize everything. And that's something that he brought to Geralt that was really amazing.
In the first version of the first episode, I'm a writer so I'm like, Geralt has so many words. And I think you'll see by the finale, we really have toned down kind of how much he says because Henry himself is able to emote so much and bring so many different layers to this character without saying a word.
How long did it take Henry to get used to those luscious locks? How much does that hair play into his character?
It plays in so much! So you know, I'm not an actor, so I don't really understand it. There's something that happens when you put on the costume, and you put on the wig, and you put in the contacts. What's really funny is that we all got so used to seeing Henry with the the luscious gray locks, and the yellow eyes that when you see him not with them, you're like, "Who are you?"
He sent me a picture over Christmas to say 'Happy Christmas,' and it was him and Kal and he just had his normal dark hair. And I did one of those things of like, "Who is this man?" He owns it and he embodies Geralt so fully.
What about the fighting style?

You will be seeing seeing a lot of fighting, which means that you were seeing a lot of Henry, so Henry did not have a stunt double he does all of his own work. Anytime you see him, it's it's really him. Which means that he trained nonstop. Always had swords in his hand. He was always in the training room with his team.
Part of what we had to do is then adapt the fighting style to Henry. So it's, you know, you read in the books, and it's all about pirouetting and dancing. Then you take a 6' 3" man and you say, "Pirouette!" And he's like, "Um..." So no, it really was about finding the right balance between what we would read that Geralt does in the books and what Henry does, and sort of finding and marrying those things together. Because again, we wanted to make sure that that was the best portrayal of the fighting.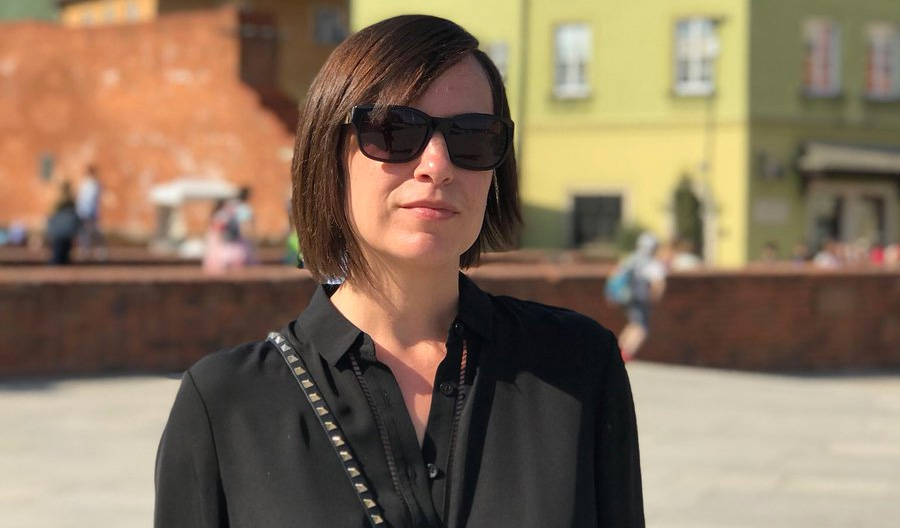 What do you think? Let us know in the comments below or in our forum!
7/20/2019 10:55 pm

Along with our round table interview with Freya, we also had the pleasure of speaking with Anya Chalotra on her role as Yennefer. Below are a few highlights from that meeting (answers and questions have been edited for clarity and brevity):
So what do you hope will be the essence of The Witcher for the those who don't know the story?
I think something we've focused on in our last story is that element of family and heart. And we focused on the two female characters. You know, Ciri and Yennefer, we've given them a backstory. We don't meet them through Geralt's path. They have their own stories from the beginning. So that's what's exciting for those who don't know.
Characters can often misinterpret Yennefer and her very complex personality. How do you view Yennefer as a character? And how do you try to portray that on screen?
Because I was given the opportunity to play Yennefer from 14 years old. I was able to live her life experiences or the life experience that were newly written, up until the moment we all know that harsh exterior. I got to know all her vulnerabilities and what makes this person. So, to be given the opportunity to play that on screen was a gift.
Have you read the books?
I hadn't. I hadn't read anything for my audition. And then I read the audition, completely immersed myself in the first two short stories I couldn't read on. The script was my bible, and I got totally confused when I was reading them side by side. So I stopped and focused on the script.
But I haven't read them all. And I will. It's kind of nice- I'm discovering it as we go at the moment, but I'm still finding my process.
How was it working with Henry and how did you bond with him?
It was great working with him. Like, I was so excited to meet him because of such an iconic relationship. He's very humble and dedicated, such a fan of the work. It's so amazing to be working with someone so enthusiastic and dedicated to bringing the Geralt that everyone knows and loves to the screen. And bonding on set? Yeah, you can't not bond with him. He's a wonderful human being.
Did Henry bring his dog, Kal-El, to the set?
He did! He's gorgeous. Kal didn't recognize him sometimes as Geralt. Henry had issues about it sometimes!
How do you think the love/hate relationship is going to play out on screen compared to the book?
I hope we stay true to the books. But yeah, we kind of figured it out as we went along and filming. I feel like their relationship is so complicated. And even in those moments where Yennefer is being completely irrational and selfish, or harsh towards Geralt- it comes from a place of love. On screen, hopefully you'll see that.
What was the hardest challenge behind-the-scenes?
It was playing the Yen at the beginning of her life. And I found that really difficult to get out of in terms of mindset. I'm still figuring out my process as an actress. So like, I invested totally in that. That journey. And I took those home sometimes. So that was hard.
So we get a backstory now of Yennefer and how she became the woman that she is. Is there a part of her history that you're excited for fans to understand?
What makes her who she is? Yeah, it's just for fans to go on the journey of her childhood with her and the backstory. She'll touch hearts because she's amazing.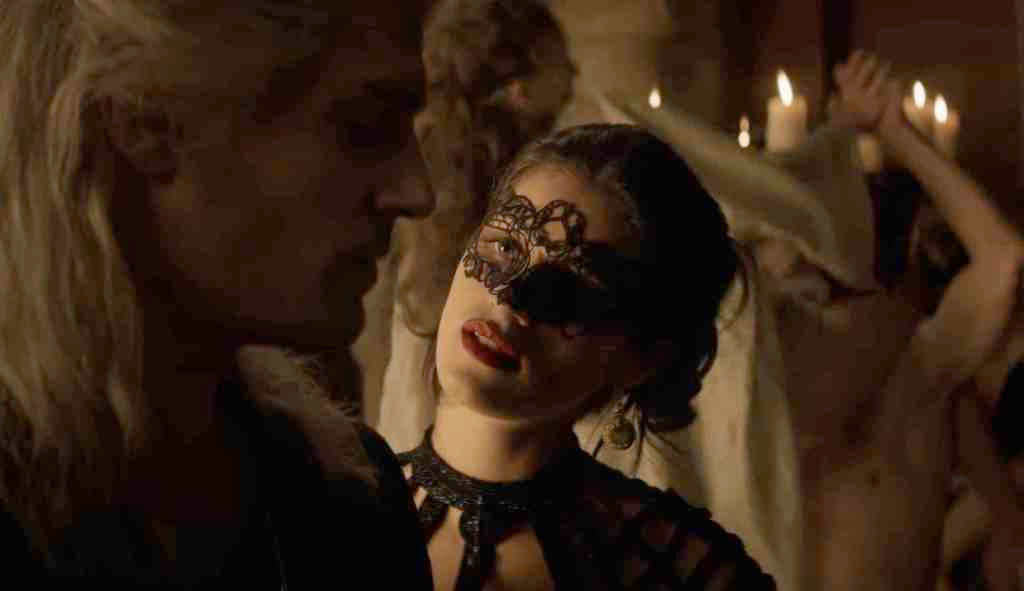 What are your thoughts? Let us know in the comments below or in our forums!
7/20/2019 4:36 pm

TheWitcher.tv had the honor of interviewing Freya Allan at the round table interviews yesterday. It was a pleasure to talk to such a talented young actor and we can hardly wait to see her on screen. Below are a few highlights from that interview (answers have been edited for clarity and brevity).
What was your favorite part about your character?
First of all, I love the way she's been written. She's definitely a brave character, but it's shown realistically. At this stage in her life, you know, often people think of character as brave, that definitely there has to be a lack of emotion. But actually, it's what shows she's so courageous and emphasizes the fact that she is grieving and going through horrific situations. And yet, she's still continuing and she doesn't collapse under it all.
How difficult is it to convey that kind of trauma within your character?
The most challenging part of filming was the beginning for me. I mean, it was obviously all a challenge because you want to make it perfect. There was some really challenging scenes at the beginning, an emotional requirement. I had to just kind of completely put myself in her shoes and feel how she would feel.
The director Alik guiding me through episode one and two was just fantastic. Also, the incredible actors I got to work with and absorb and learn from enabled me and helped me give the best performance I could, because I have such brilliant people to act off of.
What did you enjoy the most about portraying her?
So many things. I think she's a really brilliant character for girls to see. Because she values her opinion and the utilization of voice. And I think she has a lot of people who are telling her what she shouldn't do with her future which would be confusing at that age. But ultimately, she takes her future in her own hands and she decides what she's going to do with it. That's something that a lot of young people can learn, that the future is yours.
What would you say is at the heart of The Witcher story itself?
I'd say family for all the characters. You know, whether it's the families they were born into, all the families they are destined to be with. All the characters have experiences or things that translate through their character that are linked with family. The loss of it, the searching for it. Those are all a crucial theme at the heart of the show.
Are there any memorable moments, funny moments?
There was this one day which was just hilarious because we spent the whole day along this long table. It had this revolting-smelling meat and we just had to sit there for hours. And you could tell we were all just going like a little bit loopy.
What was your favorite location to film?
It was just one day where it was in Hungary. It was just this beautiful backdrop. We were on this kind of hill and it was just incredible. I really felt like I was in a fantasy world. And there was snow on the ground. Then there was a sunrise because we got there so late. It was just beautiful. That was my favorite location.
What was your experience working with Henry?
Henry is incredibly supportive, incredibly passionate about the show. He works really, really, really hard. And he has so much experience and advice to offer and he's very relaxed.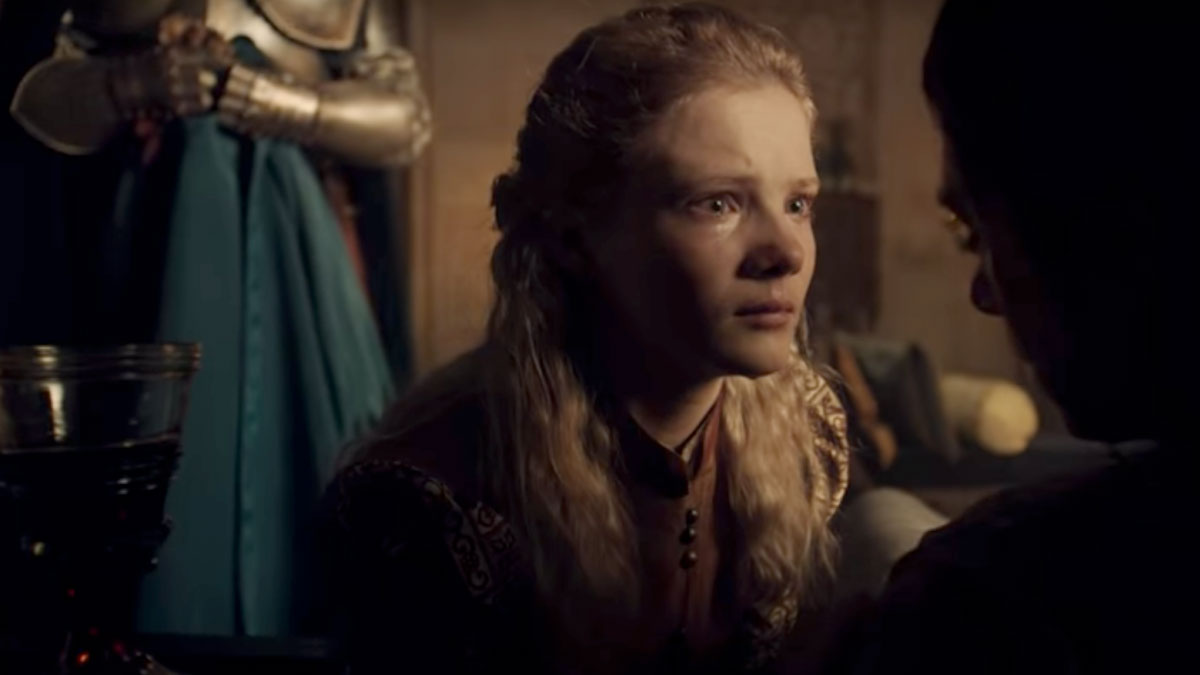 Let us know what you think in the comments below, or in our forums!
7/19/2019 2:35 pm
Today is the day that devoted fans were waiting for: The Witcher panel at SDCC. In attendance the actors Henry Cavill, Anya Chalotra, and Freya Allan, along with showrunner Lauren Hissrich. While the panel could not be live streamed, there are many updates from the lucky thousand attendees who were present. If you could not make the panel, we've got you covered! While not an official trailer, it shows footage from the show itself and gives fans a taste into the world of the Continent. Cheers roared throughout Hall H, and the hype for the show's December release date is still going strong.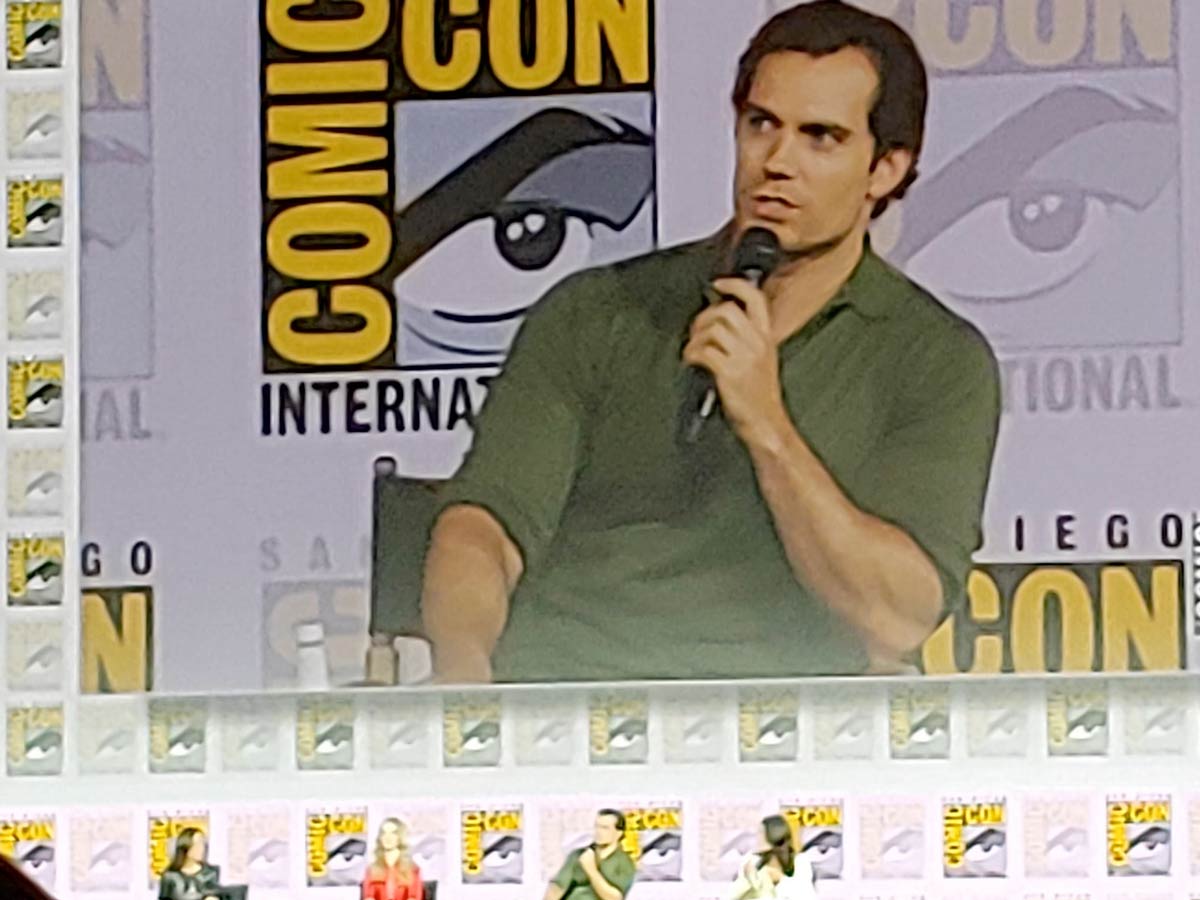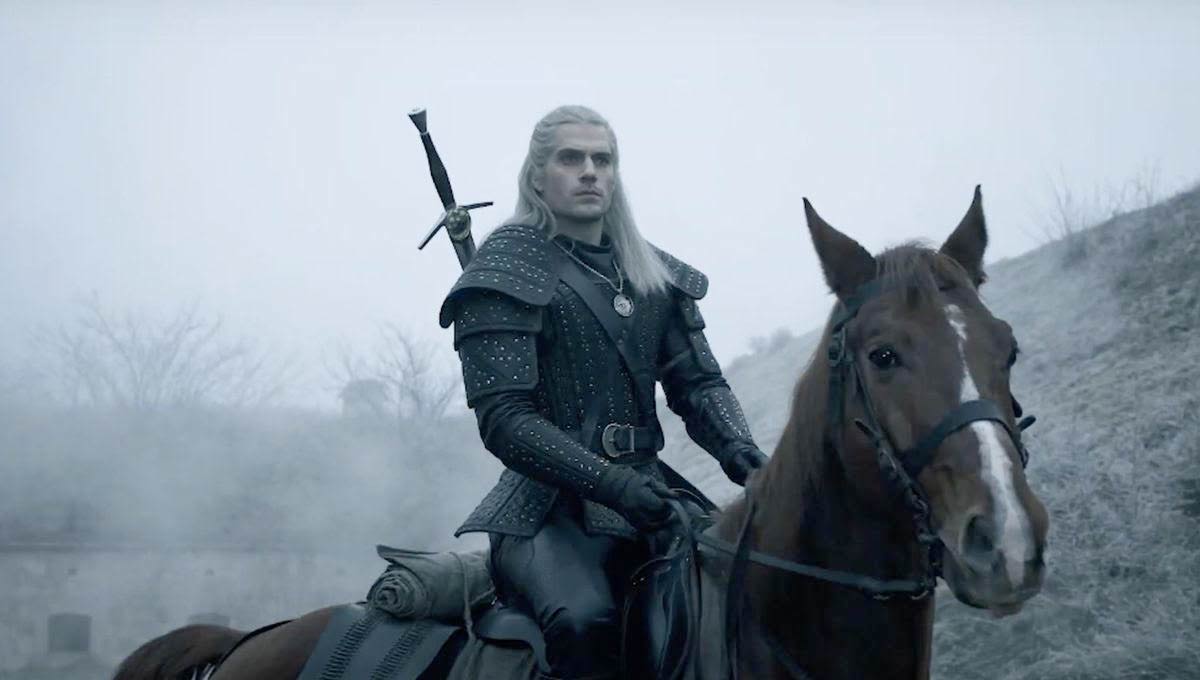 Photos via Cindy Gobrecht
What do you think of the footage? Does it have you hyped for the show? Let us know in the comments below or in our forum.
7/18/2019 4:38 pm

Tomorrow at San Diego Comic Con, lucky fans will be watching one of the most anticipated panels this year: The Witcher. Showrunner Lauren Hissrich, Henry Cavill (Geralt), Anya Chalotra (Yennefer), and Freya Allan (Ciri) will be in the panel and discussing the upcoming show.
Ahead of that, Entertainment Weekly sat down for an interview with Hissrich to discuss the creation of the show and adapting the books for Netflix. When asked about the various ways that the story has been created (books, a video game, and a Polish show), she says:
"We're not adapting the video games, it's a straight adaptation of the books. Which is great as the video games are also an adaptation of the books. They went one direction, we actually get to go another. We're kind of holding close to our chest what we're doing in the first season."
That's not to say that Hissrich won't make it her own. There are many things that can be explored further that were not in the books, for instance- Yennefer and her past. There are also scenes that can be explored and told through film that enhance the storyline.
Hissrich understands that in the world of the Continent, there are no true definitions of good and bad. When elaborating on the shades of grey, she explains, "The characters you're rooting for in the beginning may not be the characters you're rooting for in the end. And characters you hate and seem absolutely evil are motivated by something that's really relatable and human and emotional."
When asked when we will see a trailer, she holds her cards close. "I cannot say. Obviously, things are ramping up and I cannot wait for fans to see something so I hope it's soon."
You can read the entire interview here. Tomorrow TheWitcher.tv will be providing news and updates about the panel, and we will be at the round table interviews. So stay tuned! Let us know what you thought of Hissrich's interview in the comments below or in our forum!