2/18/2020 9:58 am

When The Witcher was first announced, so many people were quick to make the comparison to Game of Thrones. Articles left and right were out claiming Netflix finally has their own Game of Thrones with The Witcher. In our opinion, the show dominated their first season separating them from anything "Game of Thrones". The Witcher season 1 stands out as a unique and powerful story dipped in the rich Polish culture it was founded on. With that kind of performance, it's safe to say you can cast anyone now and there won't be anymore "Game of Thrones" rip- off claims. Now, it seems, that is just what the show did!
Our friends over at Redanian Intelligence obtained a casting breakdown of the new season which confirms that Hivju has been cast as Nivellen. The Character is described as:
A charismatic, witty and funny man. He's from an aristocratic family and has been cursed for the crimes he has committed in the past. The role is described as physically demanding with a requirement for a great emotional range.
Expect to see Hivju in the first episode of season 2. What are your thoughts on this casting news? Let us know in the comments below or in our forum!
2/7/2020 8:36 pm

The Witcher production team has started getting the ball rolling on season two, and showrunner Lauren Hissrich taken to Instagram to update fans. "First production meeting of S2, complete. #thewitcher," she posts, along with an image of a large meeting room filled with plenty of chairs.
While season two will have more adventures between the three main characters, it looks like Ciri will stop running and train to fight back! In an Instagram story, actor Freya Allan can be seen doing some impressive legwork—along with a small sword in the background.
In addition to season one actors reprising their roles, Deadline has revealed a new casting addition. Actor Carmel Laniado (Doctor Dolittle), will be joining season two for approximately three episodes as Violet, "a young girl whose playful and whimsical demeanour is a front for a smarter and more sadistic character."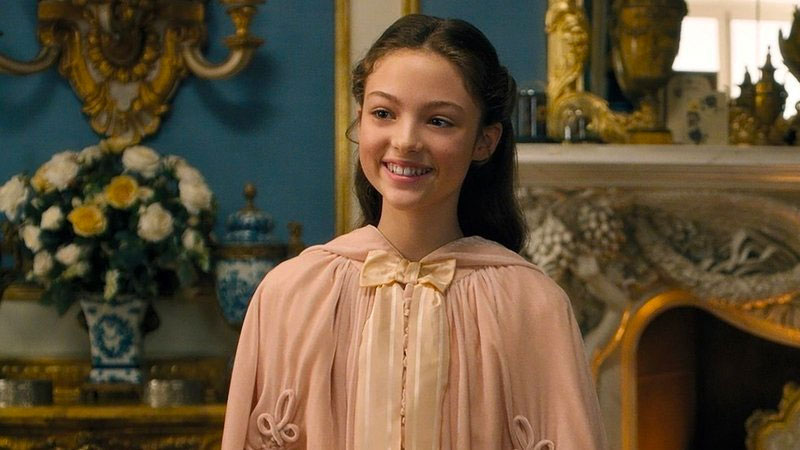 While the majority of filming will be done in England, Scotland and a few more spots are currently being scouted. Season two is expected to release in 2021, in addition to an animated companion film called The Witcher: Nightmare of the Wolf. What are your thoughts? Are you excited for 2021? Let us know in the comments below or in our forum!
1/29/2020 8:37 pm

Netflix and The Witcher production team have been keeping busy. Not only is season 2 filming starting this month, but an animated film is also underway! Showrunner Lauren Hissrich and writer Beau DeMayo are working alongside Studio Mir (Legend of Korra and Netflix's Voltron: Legendary Defender) to bring The Witcher: Nightmare of the Wolf to life. While not much is currently known, Netflix has just released an official description:
Long before mentoring Geralt, Vesemir begins his own journey as a witcher after the mysterious Deglan claims him through the Law of Surprise.
Vesemir, who was briefly mentioned in season 1 via Geralt's flashbacks, is one of the oldest living witchers. He has trained many children who survived the Trail of the Grasses, and is seen as a father figure to Geralt. Mark Hamill took to social media to express his interest in playing the role of Vesemir, and fans have been rallying to make that happen.
While Hamill is most well known for his role as Luke Skywalker in Star Wars, it should be noted that he also voiced prolific acting experience in roles such as: the Joker (Batman), Fire Lord Ozai (Avatar: the Last Airbender), Muska (Castle in the Sky english dub), and Chucky (Child's Play). Whether or not he will be involved in The Witcher, is still currently up for speculation.
What do you think? Will you be watching the animated film when it is released? Let us know in the comments below or in our forum!
1/22/2020 8:20 am

We would imagine that there is very much a part of you now that would get this stuck in your head even as we type "Toss a Coin to your Witcher"... Did it work? Well guess what, according to NXonNetflix (the geekier Netflix account via Twitter}, you can stop going to YouTube and setting that on repeat! Spotify has "Toss a Coin to your Witcher" available now! What is even more exciting is that the full soundtrack will be available in only two short days! Get your ear buds ready and prepare for the music from the World of the Continent to fill your ears!
Will you be listening along? Let us know in the comments below and in the forum! Don't forget to follow us on Twitter for all the breaking news!
1/13/2020 7:05 pm

The cast and crew of The Witcher have taken a well deserved rest during the holidays, but the wheels of season two are starting to turn already. Actor Henry Cavill, who plays the starring role of Geralt, has taken to Instagram to let fans know that pre-production starts soon:
In fact, pre-production is possibly happening right now! As seen by Redanian Intelligence, director Stephen Surjik—known for his work in Daredevil, Jessica Jones, and The Umbrella Academy—has been seen exploring the Isle of Skye in Scotland, alongside The Witcher crew:
While no official confirmation has been made by Netflix or Surjik, he has mentioned that he could be involved with season two in some capacity.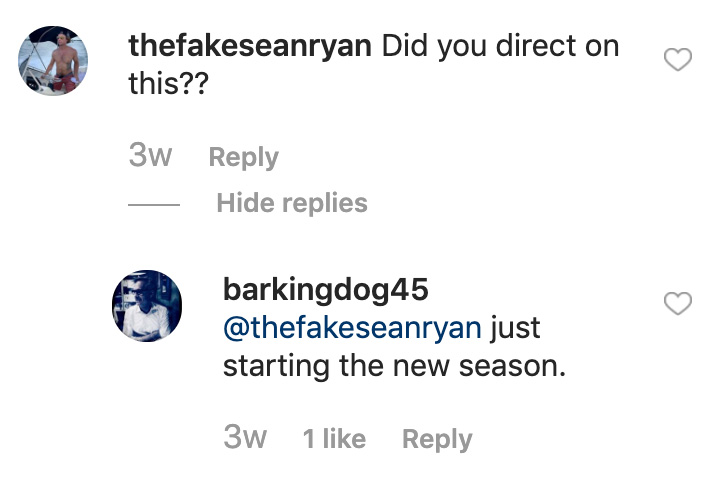 Filming is projected to begin on February 17th, and the season release date will be in 2021. What do you think of Scotland? There are certainly plenty of inspiring locations to choose from! Let us know your thoughts in the comments below or in our forums.