12/11/2021 2:48 pm

Verily I say unto you, the era of the season two is nigh. While we edge closer and closer to the release on the 17th, let's delve into a few spoiler-free thoughts on the show.
Compared to season one, which felt like eight episodes of set up, The Witcher's sophomore season feels like we are finally able to start the actual story. The first episode, "A Grain of Truth," starts out the gate strong. Like "The End's Beginning," it is a short story that encapsulates the tone of the rest of the episodes.
There are many short stories to choose from, and like Andrzej Sapkowski once said, choosing a favorite short story is like asking, "Which of your daughters in the most beautiful?" They are all beautiful, but "A Grain of Truth" is a strong choice. It has exceptional acting from guest actors Kristofer Hivju as the gregarious Nivellen and Agnes Born as the mysterious Vereena. Although they appear in a single episode, their complex and flawed characters will certainly linger in the minds of viewers.
The costumes are gorgeous evolutions of last season. Like the actors and writers, its sophomore season is confident in tone and identity. Costume designer Lucinda Wright is thoughtful in the way the costumes reflect each character's story arc after the Battle of Sodden. She also worked with actors, considering their design input:
"Geralt had to find new armour, but he hadn't had the opportunity to stop anywhere and buy armour or make it, so he delved into the dungeons of Kaer Morhen and found something very old and from a different era, but it's serviceable…we put a lot of work into it in quite a short space of time. But I'm very happy with where we ultimately landed." – Henry Cavill
"I loved working with with Lucinda Wright on Ciri's outfits this season. She really listened to what I visualized for the character…I was quite particular about Ciri's Witcher outfit…Ciri hasn't turned into a boy because she is training to be a Witcher. Yes, she is a feisty fighter and grubby like the men she is living with, but she's still a girl." – Freya Allan
"I walked into our costume designer Lucinda Wright's room and said, "I want a swishy coat, please." And Lucinda, for whatever reason, acquiesced. She was very open to my ideas. I wanted to show that he (Jaskier) was a bit more rock and roll, beyond his boyish looks in the last season." – Joey Batey
Fans of the books and games will appreciate Geralt's use of signs, which was sparse last season. There are also some cheeky easter eggs sprinkled in the sets and dialogue, so keep your eyes and ears open. Geralt also speaks more this season, which is natural, considering traveling with Ciri needs more than the occasional grunt or two to communicate.
Overall, this season is a refreshing change of pace, telling a linear story that is unencumbered by the necessary backstory of last season. We get to simply enjoy the story and the characters, knowing the basics of the Continent lore. Viewers who watched the animated prequel movie, "Nightmare of the Wolf," will have additional background, but those that haven't will not feel lost in the overall plot.
The eight episodes are an hour long each, but never feels like enough to tell the complex story of The Witcher. However, the show does an excellent job of distilling a story that fits the restrictions that come with creating a television show—while also being enjoyable for new and established fans alike.
The books, games, and the show are story telling mediums with their own benefits and drawbacks. Each have their own unique take while staying cognizant of the themes and tone set by Sapkowski. If the three were siblings, they are beautiful in their own ways and shouldn't be compared to one another. How can a father pick the most beautiful of his daughters?
December 17th is the global release of season two, and based on what we have seen so far, is one that shouldn't be missed.
12/1/2021 11:08 am

It's a busy day for Witcher fans! There's the worldwide premiere for season 2 happening right now, with red carpet interviews galore, and we also now have the first single from the season 2 soundtrack available to stream. The full soundtrack will be released on the 17th, same day as season 2 premieres, and will feature tracks from Joey Batey, who you might remember had the very catchy "Toss a Coin" tune last season. This time around, he'll have 3 tracks, and the rest of the soundtrack will feature a score from Joseph Trapanese, including the single released today "Power and Purpose".
We highly recommend giving the song a listen, as it is really quite the epic song, and gives quite an idea of what we might expect for this season. Trapanese, who has recorded music for movies such as Tron: Legacy, Straight Outta Compton, and The Greatest Showman, has created a song that mixes a slow melancholy tune with powerful moments, as well as some recalls to season one's music.
You can stream the song on your favorite platform right here! We also have the cover for the soundtrack below: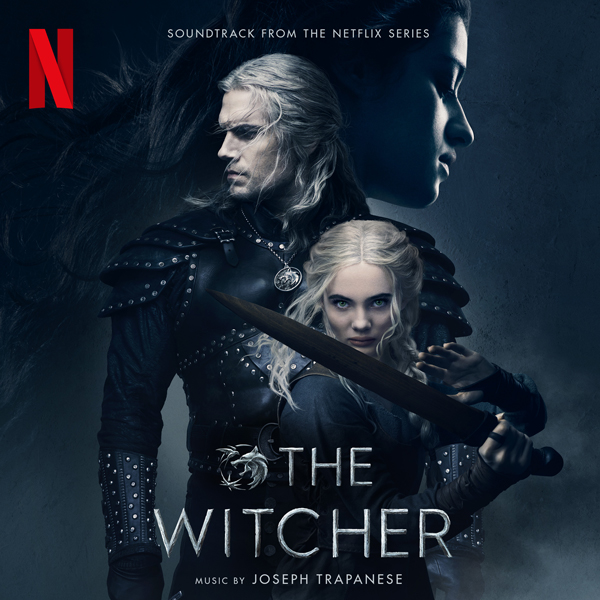 What are your thoughts on "Power and Purpose"? Let us know in the comments below or in our forum!
11/17/2021 7:28 pm

Do you feel it in the air? The tempature starting to drop. Do you see your breathe when you walk the streets now? That time of year is coming and with it, comes The Witcher Season 2! Against a pandemic, which is many ways still remains active, and several production shut downs due to the virus that caused the pandemic, still, Netflix's The Witcher has returned to us with a brand new season. On the heals of the first season which broke viewing records around the world, its no wonder that the internet and fans alike are hungry for more! Today, TheWitcher.tv certainly has more for you. In the first major press dump since the Tudum event The Witcher shared more than thirty new images! There is a lot to decompress from them so for now, check them out below!
What are you most excited about for in season two? Let us know in the comments below or in our forum!
11/9/2021 12:45 pm

There are many factors to signify the true mark of a popular piece of media. These things include audience and critical reception, the size of a fandom, fan-works, so on and so forth. But as fans, we know there's one thing that truly means your favorite media has reached the mainstream: a Funko pop collection!
Funko recently released a set of Witcher pop figures, including fan favorite characters Geralt, Yennefer, and Jaskier. Some characters have two different versions of pops, including a Books a Million exclusive Yennefer pop, a Hot Topic exclusive Jaskier, and a Chase exclusive Geralt. There's also an adorable Geralt atop his horse pop figure that will only be available at Walmart. The pop figures look epic, and we especially love all the little detail put into making each of these characters shine.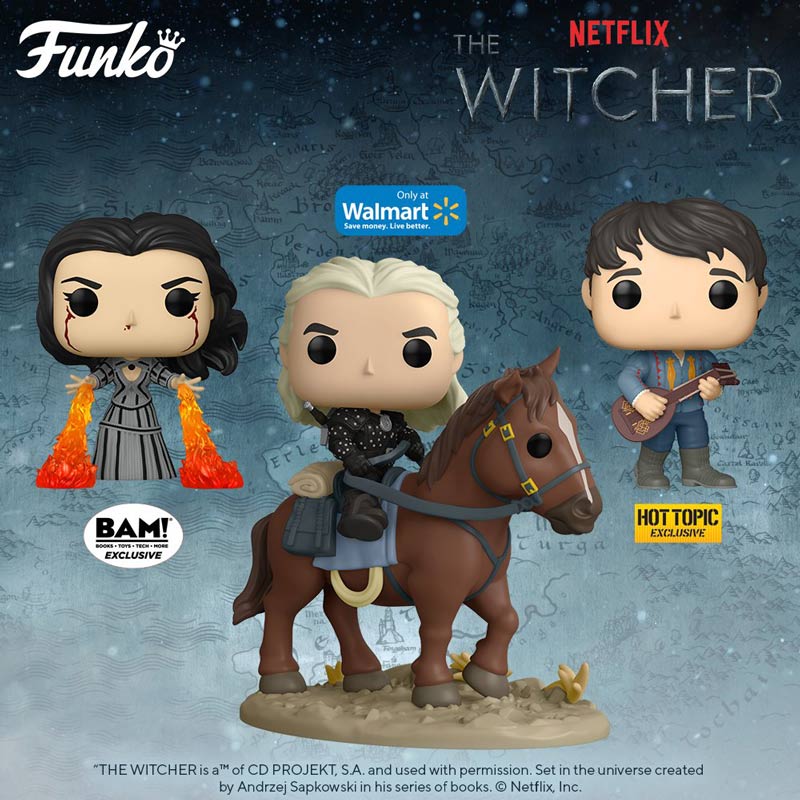 While there's no official release yet date aside from a 'coming soon', you can preorder some of these Funko Pops via Chalice Collectibles. The remainder of the pops will be exclusive to the stores they belong to (Walmart, Hot Topic, etc.). We are absolutely in love with this amazing designs and can't wait to add these pops to our collection!
10/29/2021 9:36 am

December 17 is a date we never thought would want us to hibernate and skip right over the Halloween and Thanksgiving holidays, but we've never had a season 2 for Netflix's The Witcher before. A brand new official trailer for the second season has been released and it clocks in at almost three minutes long! This season has a larger than life feel to it. In the first season, there was a lot of world building and introduction to our characters, time jumps and a bit of knitting a puzzle together. This season feels like we are picking up where we left off and with The Continent at war, Ciri's power and growth, not to mention Yennifer's journey there is a lot on Geralt's plate! We'll see you December 17th, popping in for more news as it becomes available! Check out the trailer below:
We also have a new gallery filled with interesting glimpses of the new season:
What are your thoughts? Let us know in the comments below or in our forums! Don't forget to follow us on Twitter as well!