6/9/2019 11:59 am

Netflix is coming out with its newest show, The Witcher, Q4 this year. Many franchised fans have been waiting in anticipation for its release, and are familiar with aspects of the lore via the games and/or the books.
We at TheWitcher.tv have decided to create spoiler-free introduction articles to the world, its characters, and useful backstories for those who would like to learn before the start of the show. The first Witcher Wisdom lesson:
The Purpose and Origins of Witchers
Actor Henry Cavill is playing the lead role as Geralt, but don't let that fool you. The witchers get a bad rap from society- most believing that the witchers are barely worth more than the monsters they kill.
"Verily, there is nothing so hideous as the monsters, so contrary to nature, known as witchers for they are the offspring of foul sorcery and devilry. They are rogues without virtue, conscience or scruple, true diabolic creations, fit only for killing. There is no place amidst honest men for such as they." - Andrzej Sapkowski, Blood of Elves
Geralt is among the few monster hunters left in the world (simply called The Continent in the books). These hunters-for-hire are trained from childhood, and have been genetically modified to enhance their skills in various "schools." Those that survive to adulthood are sent off to protect mankind from monsters, carrying a silver medallion specific to that school.
The population of witchers and monsters have significantly diminished over the centuries, and are a few and far between when the story starts.
Powers and Abilities
All witchers have been modified with qualities that make them much more qualified to rid towns of deadly creatures than even the most skilled soldier. Each potential candidate is subjected to a deadly ritual named 'The Trial of the Grasses.' This closely guarded process was so deadly, that a small fraction out of ten survived the process to gain any mutations. If you were lucky enough to survive the ordeal, you were also completely sterile.
Those that survive gain:
Cat-Like Eyes: Just like cats, witchers can maneuver well in both day and night and can maneuver through the darkest of environments
Toxin Resistance and Rapid Healing: Most creatures in The Continent have lethal poisons that would kill normal humans, but a witcher either is completely immune or able to heal much faster
Heightened Sense of Smell, Hearing, and Reflexes
Basic use of Magic Signs: They are able to conjure up rudimentary forms of magic through hand formations, but these pale in comparison to a sorcerer or sorceress' magical capabilities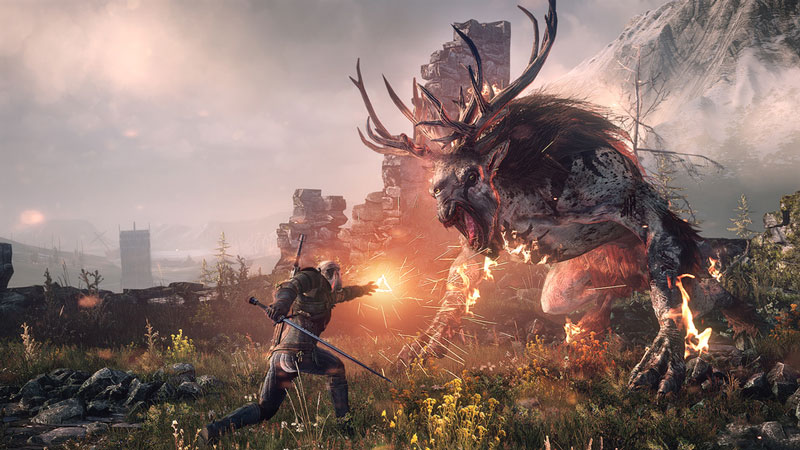 Credit: The Witcher 3, CD Projekt Red
Tools of the Trade
A witcher can never be too prepared while out on the road, and carries a few essentials that are vital to their survival. Each professional monster hunter carries two types of swords with them: a silver sword for monsters, and a steel sword for humans or ordinary creatures.
Silver is an essential metal to witchers, as other metals are completely ineffective against specific types of supernatural creatures. A witcher's medallion is also made of silver, and is sensitive to magical auras, like a dowsing rod.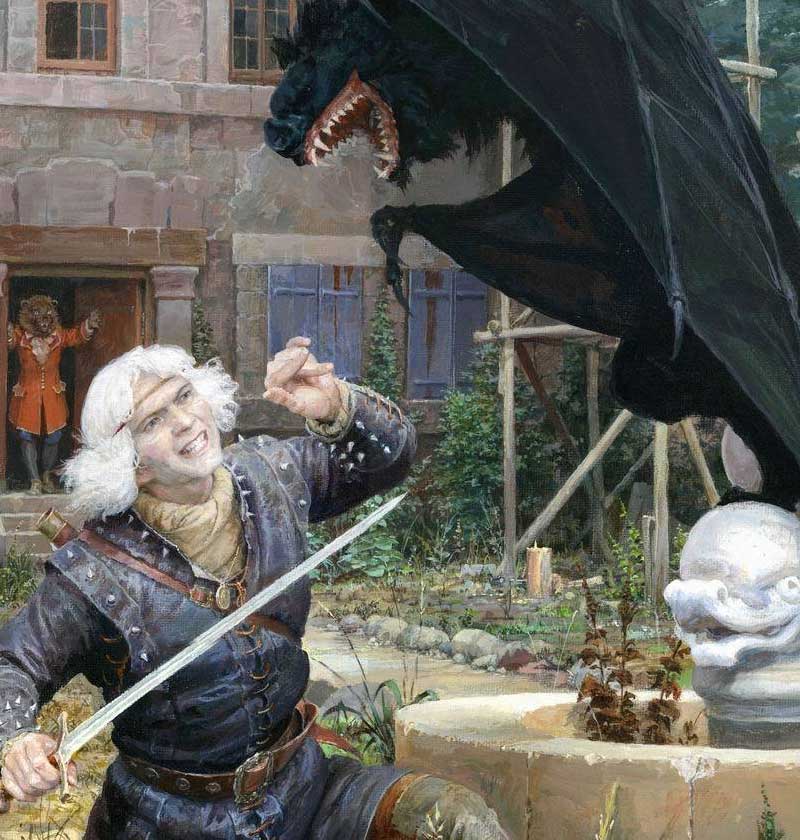 Illustration by Denis Gordeev
That's it for this lesson! We will provide more, but we'd love feedback along the way. Did this entry help? What do you want to learn more of? Let us know in the comments below or in our forums!
5/30/2019 6:05 pm
Netflix's upcoming series The Witcher has officially wrapped up production for season one, and people are excited to see the final results! Show producer Lauren Hissrich took to social media to announce the wrap up, as well as show her excitement for the show:
That's a wrap on season one! I have enough gray hair to play Geralt now, but it's been the best year of my life. So grateful to the writers, the cast, and the exceptional crew who worked their asses off to make the Continent come to life. Now, onto...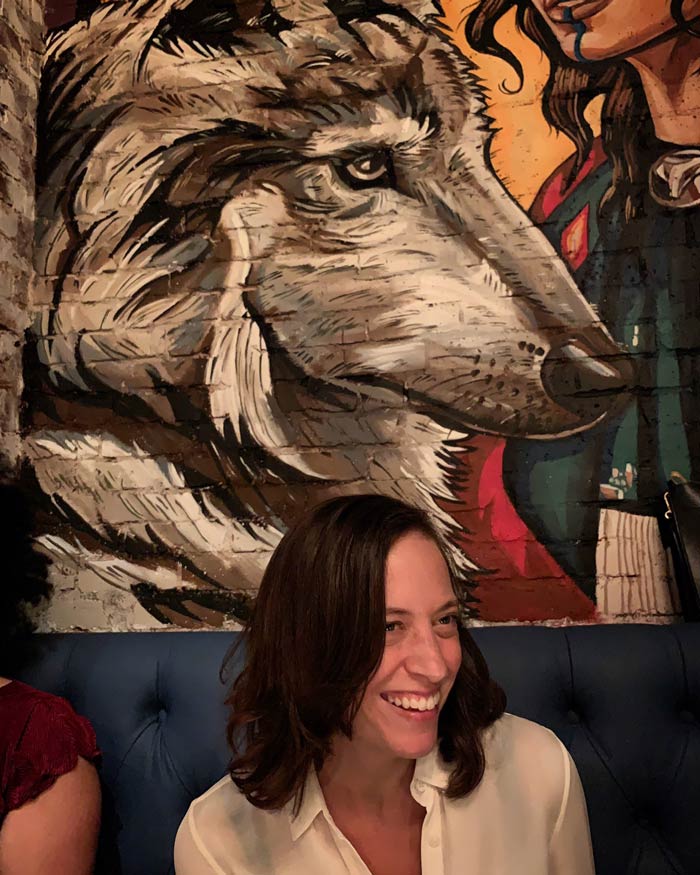 Other members of the cast and crew have expressed their excitement, along with actor Henry Cavill. Known for his role as Superman, Cavill has been a fan of the novels written by Andrzej Sapkowski and the video games by CD Projekt Red.
Delighted to be involved in this project X well done to everyone involved https://t.co/mrAIPRK5Me

— Adam Levy (@Adam_Levy) May 30, 2019
I mean..... I can honestly say the best, toughest, most rewarding year of my life. Thanks for the adventure @LHissrich ⚔️🐺🐺🐺🎬🎬 https://t.co/dbRl1bOj8J

— SophieHollandCastingCSA (@SophHollandCast) May 30, 2019
Although many auditioned for the leading role of the Witcher named Geralt, Cavill ultimately won over not only Hissrich, but Sapkowski himself during auditions. The author has staunchly supported Cavill's take on the role during the production process, and put trust in the producers to bring his Slavic-inspired world to life.
In April, COO Ted Sarandos announced that fall of 2019 is when the series is likely to be released.
What are your thoughts on the production process? Are you excited to see season one? Let us know in the comments below or in our forum!
5/27/2019 6:33 pm

With the HBO's Game of Thrones ending its final watch, many fans of the show are looking for the next big hit. While we won't be seeing any major Game of Thrones cast members on Netflix's The Witcher, we will be seeing the influence of Vladimir Furdik in the combat choreography. Furdik, known for his role as The Night King in Game of Thrones, has been making tours after the end of the series.
During an interview at East European Comic Con, Furdik was asked about The Witcher and its combat style. In a video uploaded to Reddit by user vladmihai, he explains that the fighting will have a "dance-like" fighting style. Because of Henry Cavill's work ethic and previous experience with sword fighting, it has been easy to train him.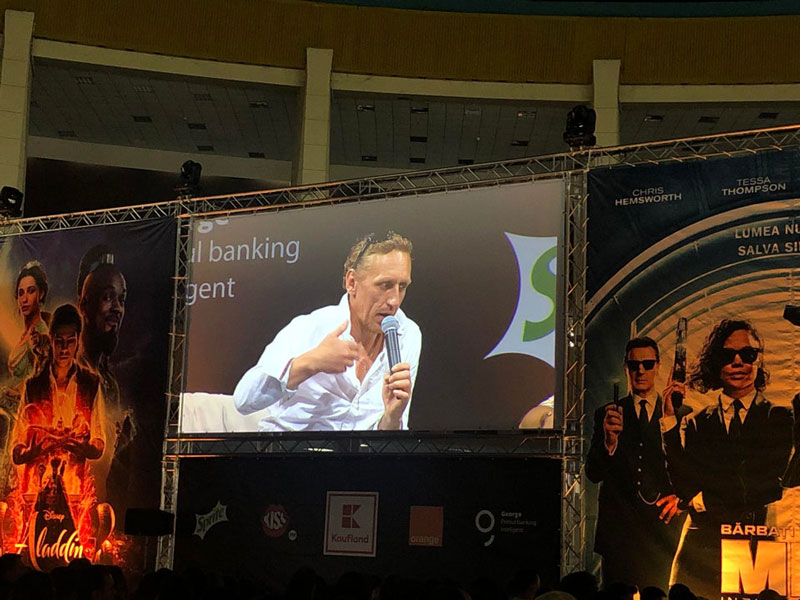 Image Credit: u/VanillaSkyy_
Fans of the books and games know that Geralt and Ciri are known for their deadly sword dances, pirouettes, and above average agility. To get an idea of Furdik's talents, here is a video from his Twitter:
Rehearsal of an epic fighting scene.#GameOfThrones pic.twitter.com/hqGHGbp8Nq

— Vladimir Furdik (@Vladimir_furdik) May 19, 2019
What do you think of Furdik choreographing combat scenes and stunts with Cavill? Let us know in the comments section below or in our forum!
5/7/2019 7:52 am
Back in January, Shaun Dooley confirmed that he was involved with the show. While we could only speculate as to who he would be, we now have an official answer: King Foltest. Today Dooley posted a hint to Instagram for Witcher fans, via a coffee cup with a crown on it:
TheWitcher.tv reached out to Netflix and an official Netflix spokesperson has confirmed that Dooley will be King Foltest. Keep an eye out for The Witcher IMDB page, where his role information will be updated.
What do you think of Dooley as King Foltest? Let us know in the comments below or in our forum!
5/3/2019 11:44 am

Netflix's The Witcher is adding another director to the season lineup! Marc Jobst is involved and rumored to be filming the final episode of the season, according to RedanianIntelligence.wordpress.com. Jobst has been involved with television shows such as Daredevil (Lauren Hissrich was a co-executive producer), Luke Cage, and The Walking Dead.
TheWitcher.tv reached out to Netflix and an official Netflix spokesperson was able to confirm that Marc Jobst is involved, but did not specify how extensive his role will be. Jobst did post a recent pic of his director's chair, and it looks…. rough.
Poland. My new director's chair. Shoot! FAST! pic.twitter.com/9BgjhDoZ1y

— Marc Jobst (@marcjobst1) April 8, 2019
What are your thought about Jobst joining the team? Let us know in the comments below or in our forum!