8/16/2021 9:10 am

The Witcher: Blood Origin will be a new spin-off of the franchise, which as we've reported before, will cover a period 1200 years in the psat, at the time of the first witcher ever created. Currently we knew about Laurence O'Fuarain, Sophia Brown and Michelle Yeoh having joined the project, playing Fjall, Éile and Scían, respectively. Now that principal photography has begun earlier this month, it's time to meet some of the new cast joining, and who they will be playing.
Mirren Mack, known for The Nest, will play Merwyn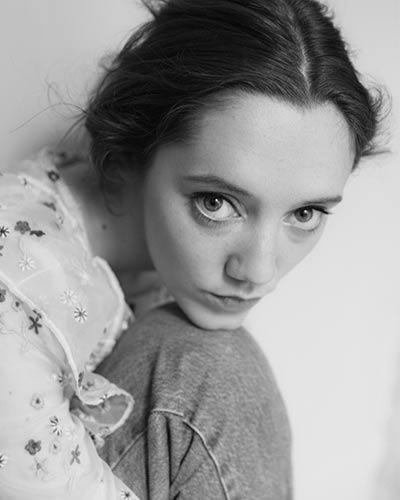 Lenny Henry, who has an extensive resume in both screen and theatre, and will also be part of the upcoming Lord of the Rings Series, has been cast in the role of Balor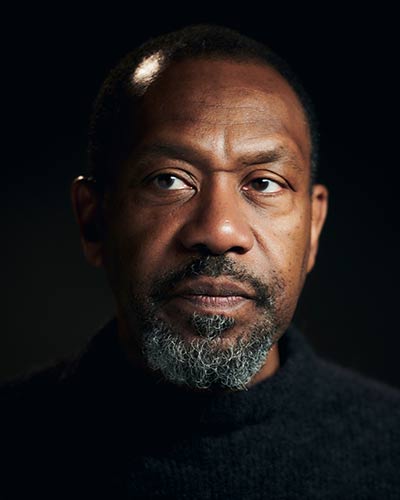 Photo Credit: Matthew Joseph
Jacob Collins Levy, seen in Young Wallander, will be Eredin


Photo Credit: Vitoria Dahara
Lizzie Annis will be debuting as Zacaré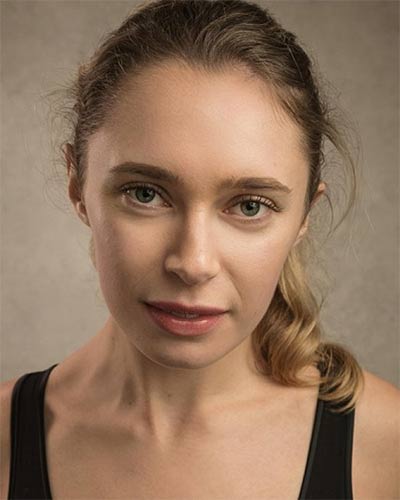 Huw Novelli, known for his many roles, including The Capture, will be playing Callan "Brother Death"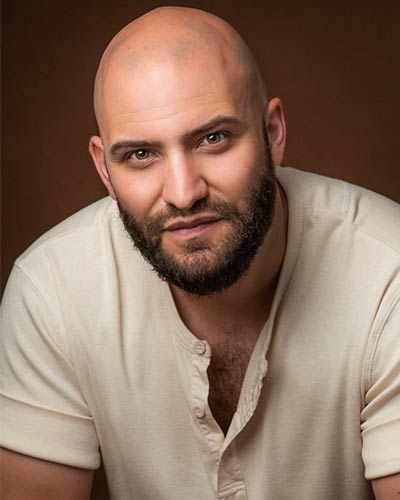 Francesca Mills of Harlots fame, has been cast in the role of Meldof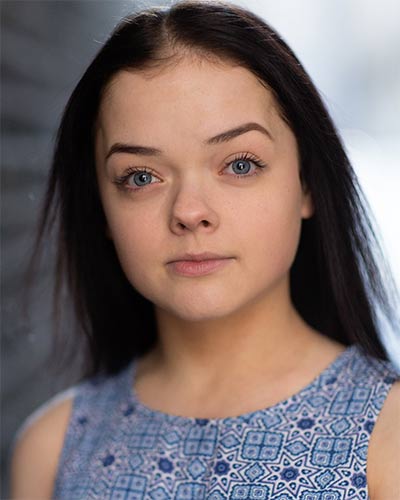 Amy Murray, who has had a wide array of short film and theatre roles, will be playing Fenrik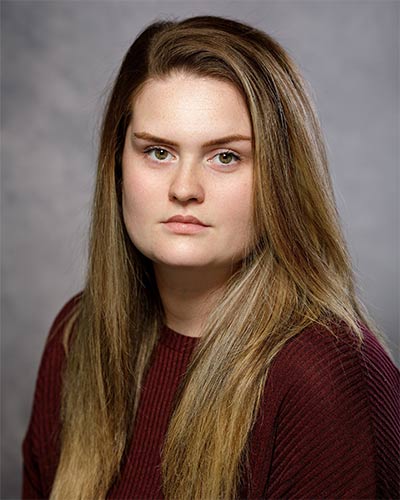 Photo Credit: Donagh Marnane
Nathaniel Curtis known for It's a Sin, will play Brían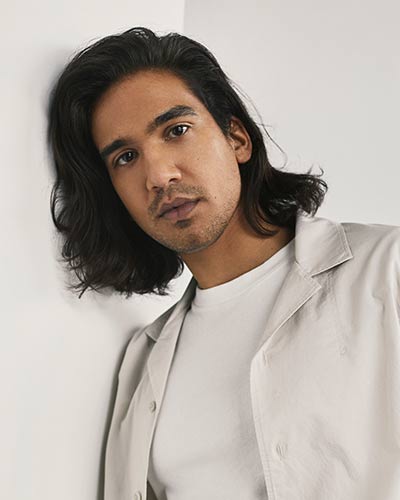 Photo Credit: David Reiss
Zach Wyatt, who has plenty of theatre credits, as well some screen roles including the upcoming Karen Pirie, will be Syndril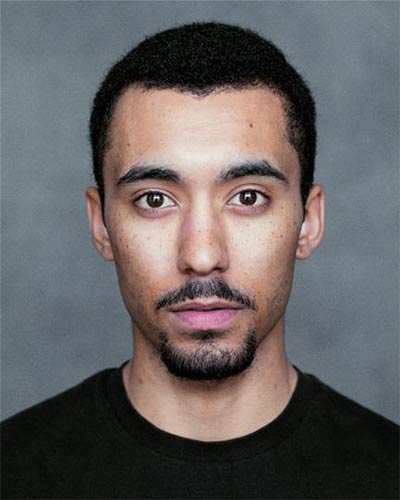 Photo Credit: Daniel Sutka
Dylan Moran, who has a wide variety of credits, including Black Books, has been cast in the role of Uthrok One-Nut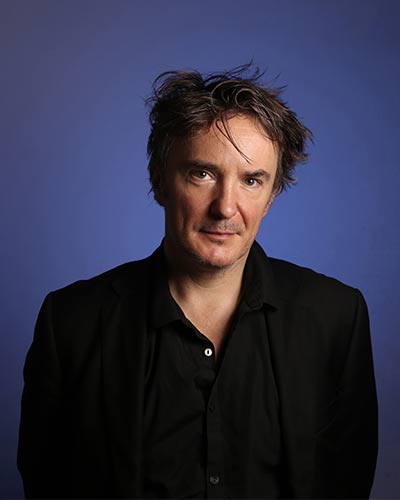 Photo Credit: Andy Hollingworth
We also have information about the directors of the six-part limited series: Sarah O'Gorman (Cursed, The Last Kingdom) will direct episodes 101,104 and 106, and Vicky Jewson (Close, Born of War) will direct episodes 102, 103 and 105.
8/9/2021 10:31 am

We're two weeks away from getting the new Witcher prequel film, Nightmare of the Wolf, and today Netflix released a new trailer and a poster to show us another glimpse as to what we can expect. Vesemir's tale in the movie will include flashbacks to his childhood before becoming a witcher, where we can see that the driving force for him becoming a witcher is to never be afraid again. As an adult, the witchers are as loathed as ever, and the only purpose they serve is to get rid of the worst monsters out there, something that even in the Witcher's 1st season we saw a lot of. Check out the poster and trailer below: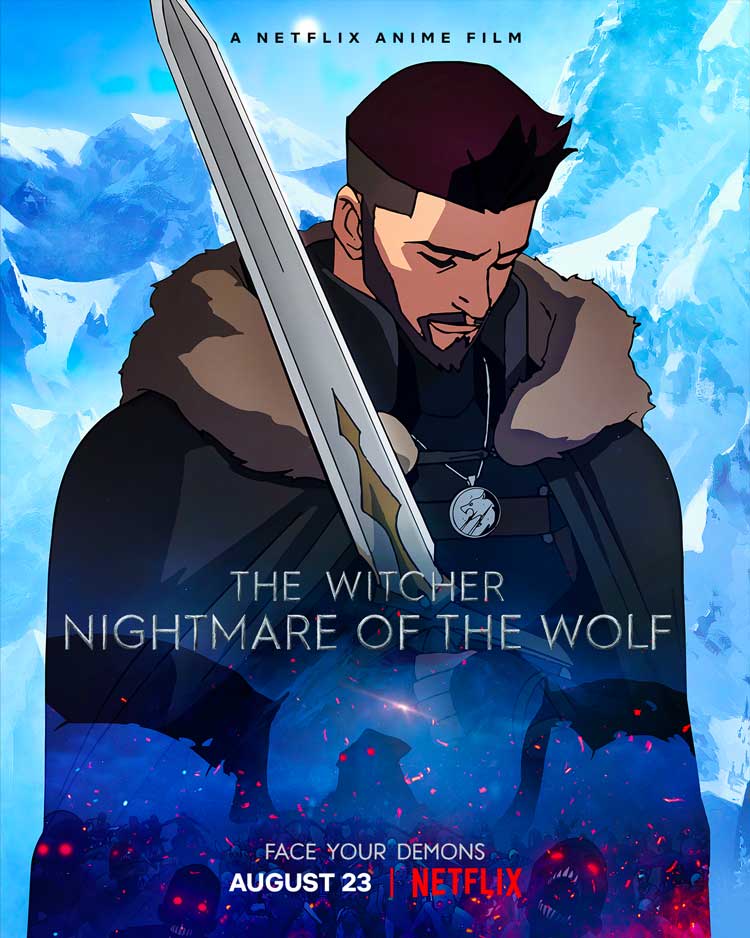 7/21/2021 9:50 am

We're a little over a month away from The Witcher: Nightmare of the Wolf dropping on Netflix, and this morning we were gifted with a lot of new information, so let's dive in. First up is the trailer, which is an action-packed look at Vesemir's origins as a Witcher. We start with a voice over reading a description of witchers - they are rogues, without virtue, as well as killing machines, and not fit to be amongst honest men. But that seems to be just what Vesemir wants, if his grin and comment of "Fear and ignorance are good for business" is any indication.
The trailer shows a bunch of snippets detailing both action shots with some comedic moments, monsters galore and magic. The tagline of: Face Your Demons is seen and we are treated to the logo for the movie of the wolf skull.
Also released today was more information on the cast and the characters, with a gallery for each of them. Theo James will play Vesemir whose character: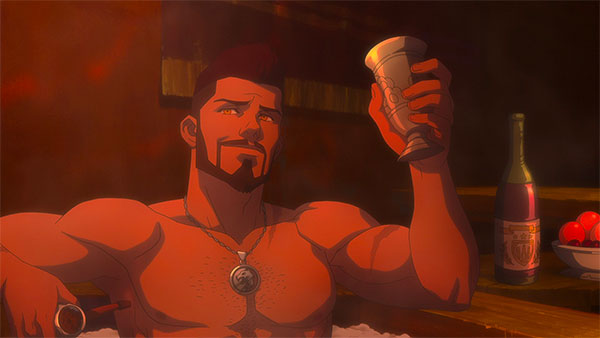 Grew up as a servant on a nobleman's estate, working long days for too little coin. He yearns to break free of his social standing and to explore the Continent to find his destiny.
Lara Pulver is playing Tetra Gilcrest, and is described as: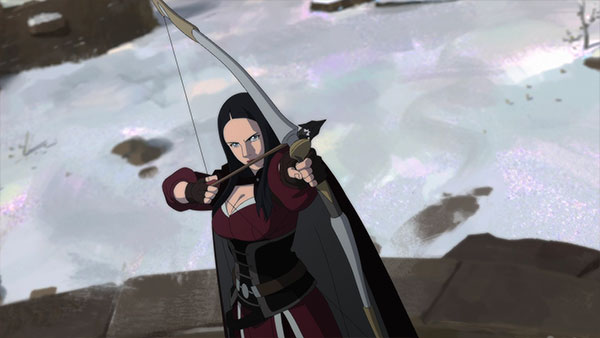 A powerful sorceress who is descended from one of the Continent's first mages, and believes magic connects all things of beauty. She and her followers work to keep peace on the Continent by ensuring that magic is not abused.
Mary McDonnell is Lady Zerbst and her character is described as: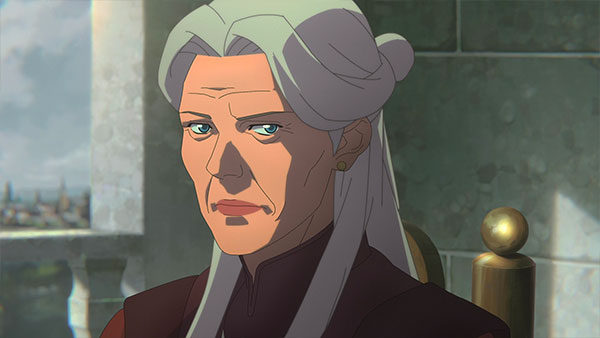 A Kaedwen noblewoman who inherited her husband's seat on the king's advisory council after his death. She has since risen to become one of the king's most trusted advisors, and a fierce supporter of the witchers.
Graham McTavish, who will also be playing Dijkstra in Season 2 of The Witcher, is here as Deglan, who was: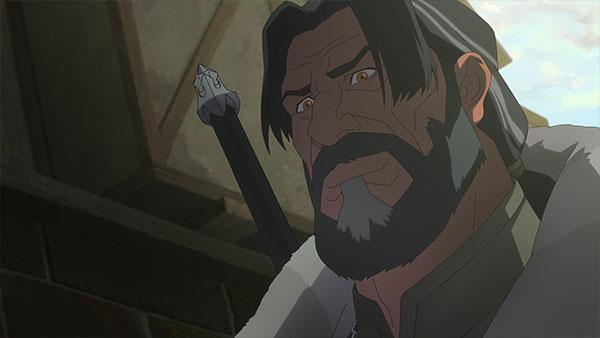 Raised on the harsh, unforgiving Skellige Isles and is the hardened warrior-leader of the witchers. He is fiercely loyal to his "boys," and committed to doing whatever is necessary to protect them.
That is definitely a bunch of new information, and it makes us excited to see what will be coming for us on August 23rd!
The synopsis for the movie is: The world of "The Witcher" expands in this 2D anime film that explores a powerful new threat facing the Continent. What are your thoughts? Let us know in the comments or our forums!